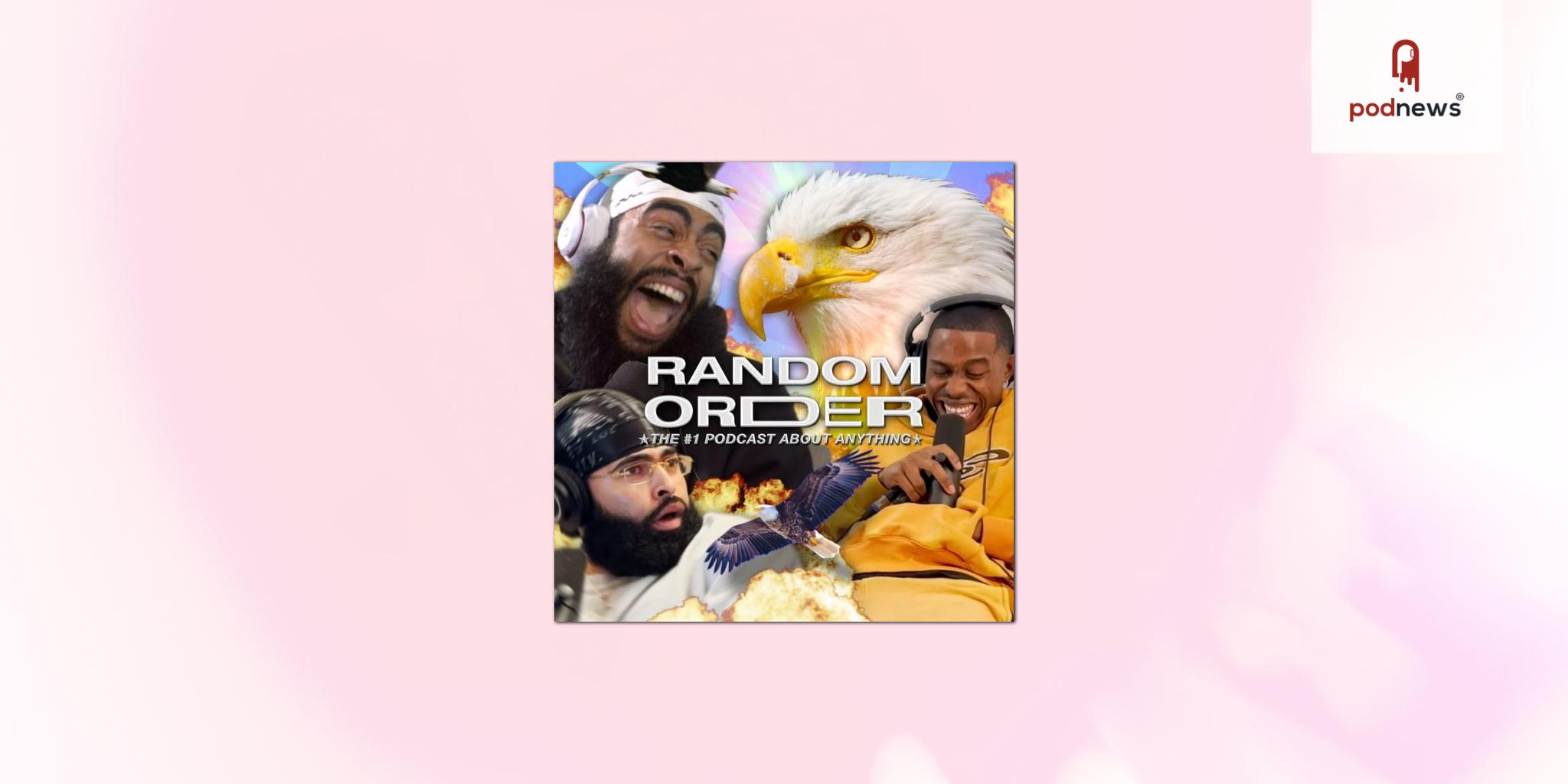 Jermaine Richards, Trevaunn Richards, and Sheldon Sebastian of Random Order Podcast Join Headgum
Press Release · New York, NY, USA ·
Headgum, the comedy podcast network founded by Jake and Amir from College Humor, with shows such as Doughboys, Dead Eyes, and Newcomers with Lauren Lapkus & Nicole Byer, announces that Random Order Podcast will join the expanding network. The show is hosted by Jermaine Richards, Trevaunn Richards, and Sheldon Sebastian, and represented by Odd Projects, a management company elevating the most talented creators on the internet. Additionally, ad sales for Random Order Podcast will be through Gumball, the Headgum-owned marketplace for advertisers to buy host-read ads directly from podcasters. The show looks to expand its footprint from its home base of Toronto further into the U.S., while engaging the fanbase through sponsorships and brand integrations.
The comedic podcast has been running since January 2019, featuring commentary on past experiences, pop culture, and everything from laundry to alien invasions in their free-flowing signature style and sound board; the video component incorporates additional visual elements using a green screen and graphics made for the internet.
Brothers Jermaine and Trevaunn Richards have developed a loyal fanbase over the past ten years by creating viral content on social media; the two have amassed more than 100 million lifetime views across their YouTube channels alone and have garnered praise from entertainers including Seth Rogen, Kevin Hart, and Drake, who was featured on a viral comedy sketch in 2017 (2.1m views); this feature came together after Drake sampled the T-Dot Goon Scrap DVD sketch on More Life.
"There's nothing random about our decision to partner with Headgum, who is undoubtedly the best network to support our growth in the comedy space," said Jermaine Richards, one of the hosts of Random Order Podcast. "We're excited to align with other prolific comedians on the network to expand our roster of guests and topics and reach a diverse new listener base."
"At Headgum, we look for creators who bring a unique perspective to the world of audio and video – Jermaine, Trevaunn, and Sheldon bring their humor and lifestyle to audiences across intersecting platforms and seamlessly market between them; as creative powerhouses, they've resonated with audiences just by being themselves," said Kaiti Moos, VP of Development & Production at Headgum. "We look forward to amplifying their show and introducing new audiences to their content."
The hosts of Random Order Podcast also own a successful clothing line called 4ye, launched 'for the community'.
Listen
This is a press release which we link to from Podnews, our daily newsletter about podcasting and on-demand. This is reprinted verbatim; we may rewrite headlines and descriptions.
This page contains automated links to Apple Podcasts. We may receive a commission for any purchases made.