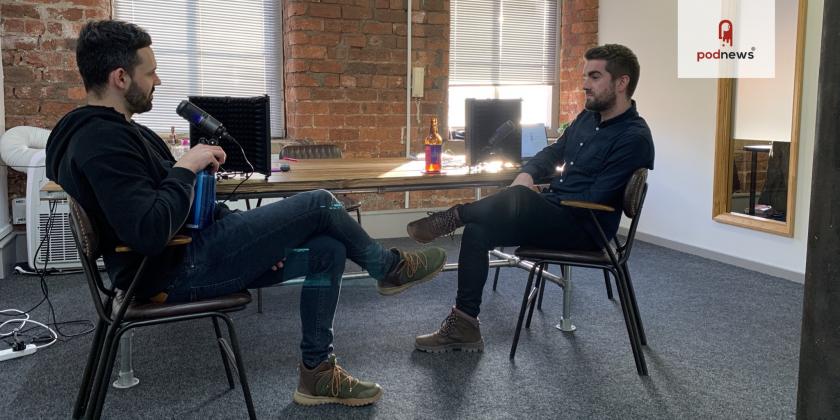 RESTING PITCH FACE: Flaunt Digital Launch Marketing Podcast to Reveal Industry Truths
Press Release · Leeds, UK ·
Digital agency Flaunt Digital have launched a new podcast series 'Resting Pitch Face.' The podcast aims to start a well overdue conversation around the unspoken truths of the ever changing digital marketing world.
Hosting the podcast series is Flaunt Digital CEO, Lee Fuller and Client Development Manager, Dan Wall.
Dan said, "After finding ourselves talking about all things digital in the office most days, we felt putting these out into the world made sense. We'll cover the good, bad, ugly and downright crazy of the world of digital - from pitches that went off-piste to processes that need a 'reyt good shake-up. We'll have guests join us from our world (that's digital; not just Yorkshire) along the way to chat us through their experiences."
The podcast boasts an impressive lineup of guests sharing their own home truths from their experience of working in the digital marketing industry. To accompany each guest, a bespoke NFT designed by the Flaunt Digital team will be released to the public for sale. The exclusive NFT will be auctioned, with proceedings going to each guest's chosen charity.
Flaunt Digital CEO, Lee Fuller said, "It's our place for honesty about the industry, and where we share our experiences about the services we specialise in. There are some golden nuggets, cynicism and a good Yorkshire accent."
With recent statistics revealing over 19.1 million people in the UK are frequent podcast users, the team at Flaunt Digital believe there is no better way to communicate the world of digital marketing than their very own podcast.
A new podcast is set to launch every Wednesday and is available on Spotify, Apple Music and YouTube. Follow Resting Pitch Face on Spotify and get ready to join in the conversation.
This is a press release which we link to from our daily newsletter about podcasting and on-demand. This is reprinted verbatim; we may rewrite headlines and descriptions.