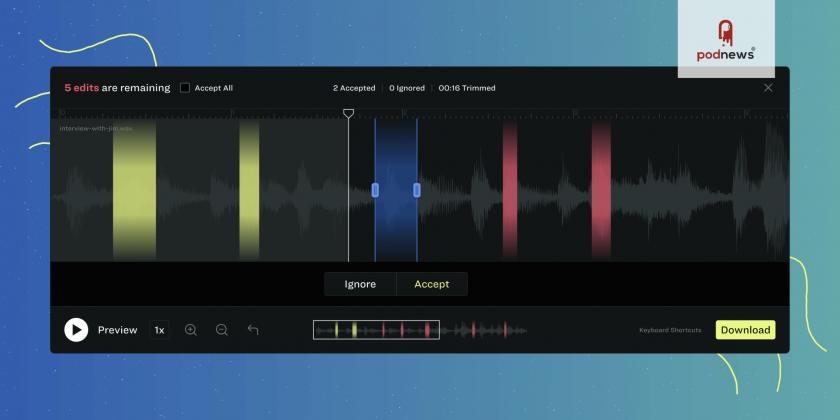 Resound Raises $1.35M to Automate Podcast Editing
Press Release · Louisville, KY, USA ·
Resound, a new editing app that automatically removes umms and ahhhs from your podcast, raised $1.35M in pre-seed funding. Investors include Render Capital, Keyhorse Capital, Lunsford Capital, Bluegrass Angels, Hidden Ventures, Rounsavall Investments, Garrett French, and Commonwealth Seed Capital.
"We've learned from first-hand experience how tedious, time-consuming, and frustrating editing your podcast can be. Many podcasters report it takes them three to four hours to edit a one-hour podcast," said Jacob Bozarth, Resound's Co-Founder and CEO. "Resound exists to save creators time so they can automatically edit the mistakes out of their show in minutes, not hours."
Pictured above: a screenshot of how you edit umms and ahhs from an episode in Resound.
The beta version of Resound will be released at the end of August. Join the waitlist at the Resound website.
About Resound
Resound is a software company building a podcast editing tool for creators that fixes mistakes like umms and ahhs automatically in minutes, not hours.
This is a press release which we link to from our daily newsletter about podcasting and on-demand. This is reprinted verbatim; we may rewrite headlines and descriptions.