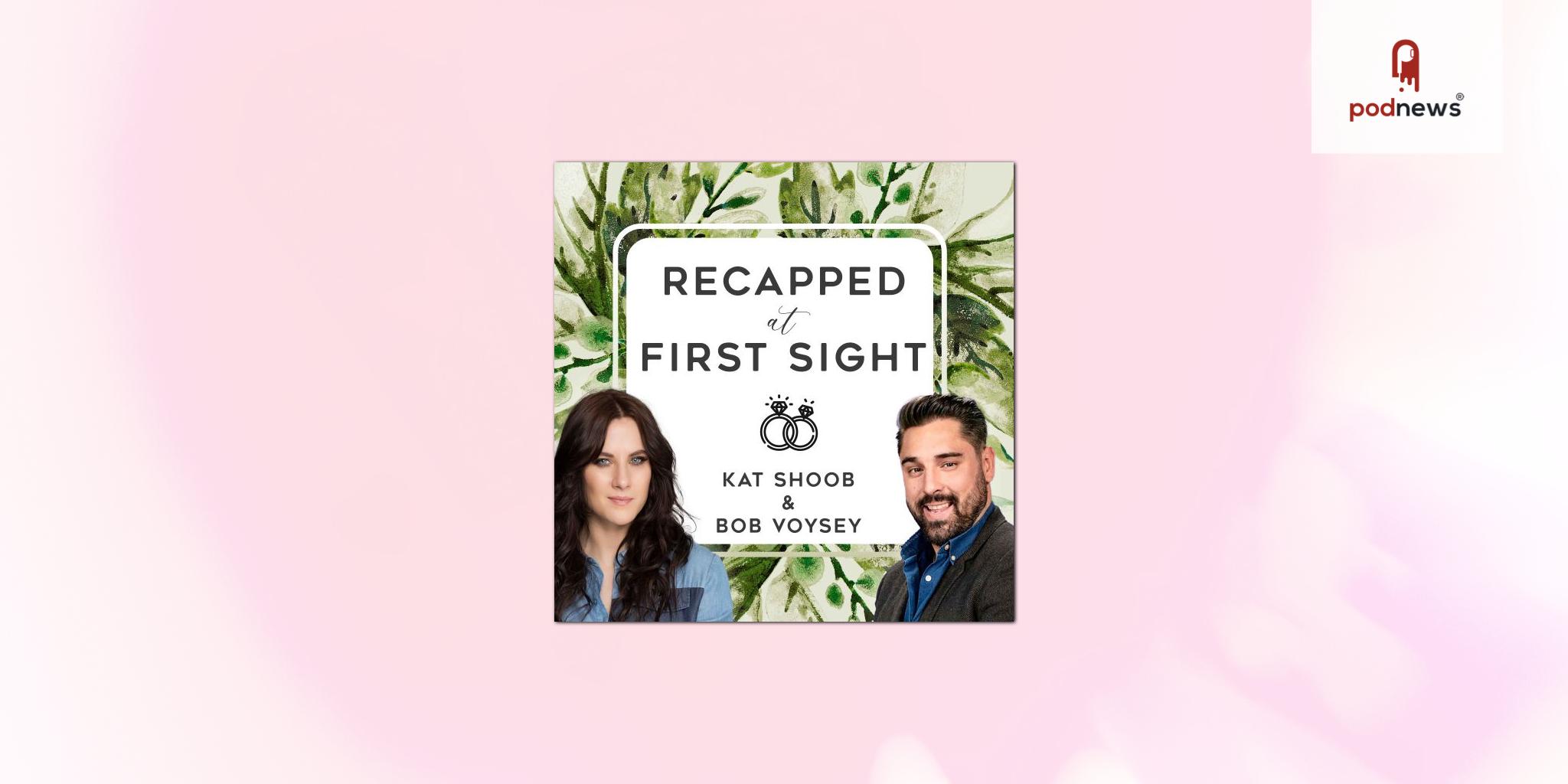 Recapped at first sight - new podcast for Married At First Sight UK launches
Press Release ·
Recapped At First Sight is the brand-new reality recap podcast launching next week, Monday 22nd August 2022. It's the ultimate podcast for any fans of Married At First UK and will follow the show with insight from former star Bob Voysey as well as radio presenter Kat Shoob and special guests including celeb fans, show experts and former cast members!
The first episode launches this Monday, 22nd August, with a preview of the new series including Bob looking back on his time on the show – from whether he deserved the bed and just why did he break up with Megan through a poem?! He also dishes the dirt on the reunion show coming up including explaining about how we feels like he's watching his ex with someone new when he looks at the new series… "Imagine walking down the road and there's your ex, walking and holding hands looking all happy. You're like 'yeah, we'll see how long that lasts'".
The show will then move to releasing each morning after the show airs on TV the night before, featuring special guests along the way to dissect and discuss the love-ins, fall-outs, drama and secrets as the brides and grooms try to make it work after saying "I Do"!
As part of the show, Kat and Bob host their own Wedding Breakfast, those digestible headlines for your morning from the latest show, plus our special guests will be with us to watch the show and then letting us know their thoughts before reacting to and trying to guess just what social media are saying about the popular show!
Bob Voysey said, "I'm so excited for this podcast – being on the show was such a great experience but getting to watch it unfold this time as a fan and now a podcast host is going to be a new type of fun! I can't wait to work with Kat and bring a super fun podcast."
Co-host Kat Shoob added "Bob and I are going to have so much fun on this podcast, I'm a huge fan of the show so getting to share those thoughts and the drama with our listeners is going to be amazing!"
Mark Heads from Create Podcast who are producing the podcast said, "Married At First Sight has been such a huge hit show that we can't wait to bring that drama and gossip into a podcast to ensure the fans get their morning fix – and who better than Bob to bring us the inside insight?"
Recapped At First Sight, hosted by Kat Shoob and Bob Voysey, will release new episodes every morning after Married At First Sight UK airs on TV – starting with a preview episode Monday 22nd August. Listen by going to www.podfollow.com/recappedpod or follow @RecappedPod on Instagram, Twitter and TikTok.
Listen
This is a press release which we link to from Podnews, our daily newsletter about podcasting and on-demand. This is reprinted verbatim; we may rewrite headlines and descriptions.
This page contains automated links to Apple Podcasts. We may receive a commission for any purchases made.