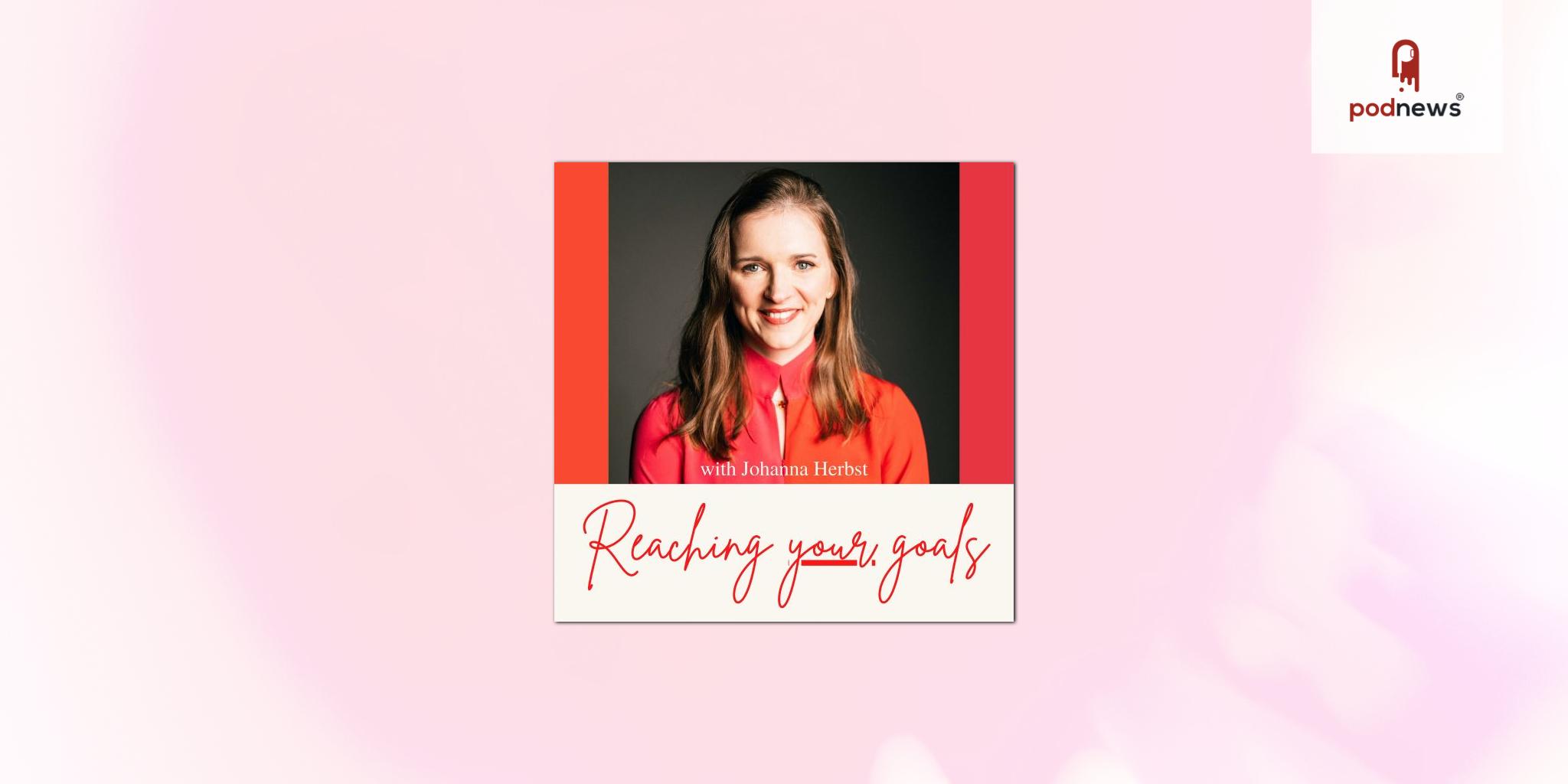 Reaching Your Goals podcast to kick off season 2
Press Release ·
The Reaching Your Goals podcast will kick off season 2 on Tuesday, August 22, 2023, and it will be available on Apple Podcasts and Spotify. Host Johanna Herbst will return with the career-focused podcast and introduce listeners to new guests sharing their expertise.
Reaching Your Goals season 2 will feature interviews with highly sought-after experts including CEOs, executive coaches, authors, and academics. Each guest will offer listeners unique advice and insight and explain how people can reach their career goals. Herbst will discuss a variety of topics with guests for season 2, including personal branding, HR tech, having impact, and much more.
"In most interviews, it was apparent that it takes lots of hard work to make things happen," Herbst said. "We typically only see the iceberg of success and miss that it can take years to create that 'overnight' success."
Herbst is the founder of Delygate, an executive & career coaching and leadership training organization. She previously worked with several multinational corporations, including Proctor & Gamble, Siemens, and Horvath Management Consulting, before using her insight in business leadership to establish Delygate.
The podcast host and founder is known for making things happen thanks to her energy, compassion, and smile. Herbst works with individuals and organizations offering them executive and career coaching along with leadership training. Her mission is to move organizations and individuals forward by creating the conditions for reaching their goals. The Reaching Your Goals podcast is an extension of Herbst's work and allows her to support more people.
Herbst graduated from New York University Stern School of Business with an MBA before starting her career. Reaching Your Goals provides Herbst with the chance to share her vast experience in business with listeners while extracting useful career information from guests.
Reaching Your Goals season 1 launched in January 2023 and featured 31 episodes. Guests for season 1 included James C. Kaufman, Ann Betz, and Liz Elting. The podcast series was downloaded over 190,000 times in more than 100 countries.
"My mission is to inspire listeners to reach their goals, lead with kindness, and have some fun along the way," Herbst explained. "Together with my guests, we have spread our message to over 100 countries. I am beyond excited about those results and the possibilities for season 2."
Learn more about Reaching Your Goals and Johanna Herbst by visiting the website.
Listen
This is a press release which we link to from Podnews, our daily newsletter about podcasting and on-demand. We may make small edits for editorial reasons.
This page contains automated links to Apple Podcasts. We may receive a commission for any purchases made.