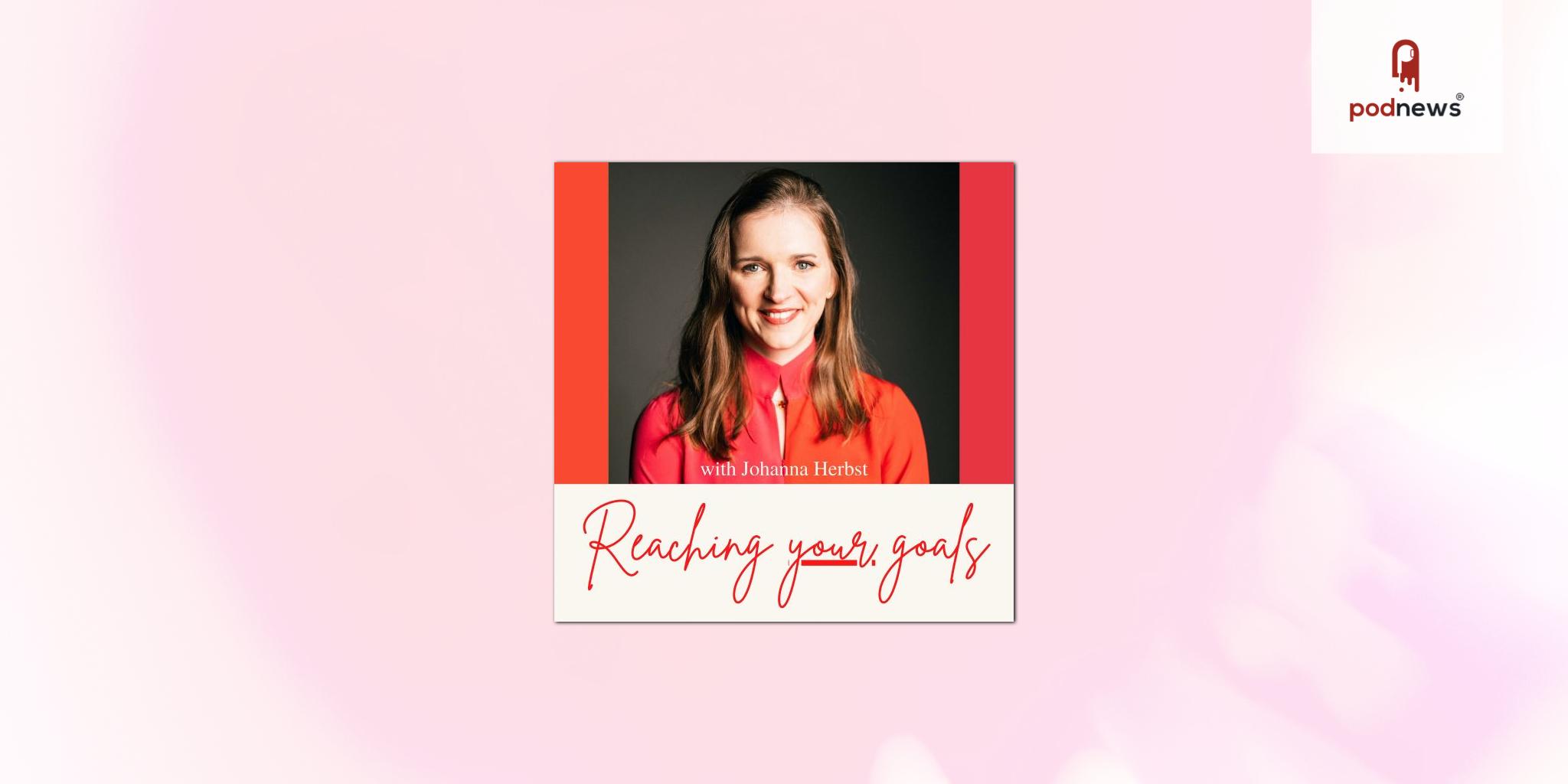 "Reaching Your Goals," A Leading Career Podcast, Tops Charts With Over 100,000 Downloads
Press Release · Zürich, Switzerland ·
Johanna "Hanna" Herbst, a leading executive and career coach, and management consultant, is celebrating the success of her critically acclaimed podcast, Reaching Your Goals. Launched in January 2023, the career-oriented podcast recently surpassed over 100,000 downloads on Spotify and Apple Podcasts.
The weekly show has attracted global audiences interested in progressing professionally and growing personally. Each Tuesday, Johanna features exciting interviews with business leaders, academics, coaches, or entrepreneurs who share untold glimpses into their professional and personal lives, and offer listeners practical advice and tools for reaching their own goals. Previous guests include New York University professor Nate Pettit, the founder of Piatkus books, Judy Piatkus, and one of the richest self-made women, Liz Elting, who each shared their unique perspectives and experiences with Johanna and her audience.
Johanna's thought-provoking interview questions and friendly, conversational style help listeners understand each guest and explore topics related to careers and leadership such as self-leadership, productivity, emotions, time management, or mental health. As the podcast host, she also integrates her own experiences over 15 years as an executive and career coach, management consultant, entrepreneur, and corporate finance leader with her listeners.
"Hanna brings an amazing amount of energy, creativity, and insights," remarked one listener. "She has the ability to connect with a very large audience. Also, she has amazing interview skills and has a gift of bringing out the experience in others so we can all learn."
Johanna is also the Founder of Delygate, a leading executive & career coaching and management consulting firm. She holds a Master of Business Administration from the prestigious NYU Stern School of Business and previously worked in-house for globally recognized companies such as Procter & Gamble, Siemens, and Horvath Management Consulting.
To learn more about Johanna and the critically acclaimed "Reaching Your Goals" podcast, please visit Delygate.com/Podcast. Listen to the podcast for free every Tuesday to start on a journey to reaching your goals, finding work-life balance, performing better, and building a meaningful career.
Listen
This is a press release which we link to from Podnews, our daily newsletter about podcasting and on-demand. We may make small edits for editorial reasons.
This page contains automated links to Apple Podcasts. We may receive a commission for any purchases made.