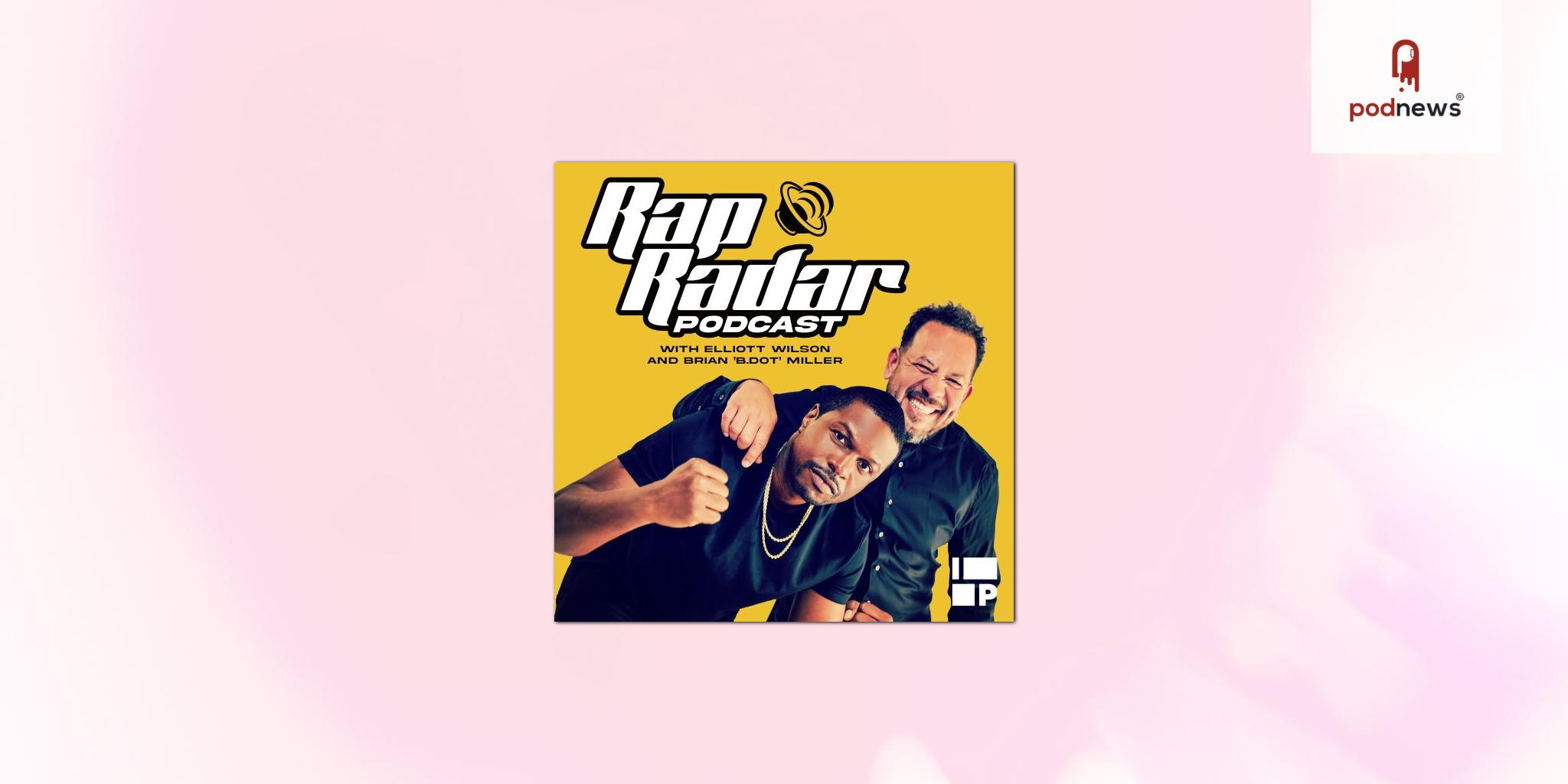 Interval Presents Adds Rap Radar Podcast to Network's Portfolio
Press Release · New York, NY, USA ·
Interval Presents, the new in-house podcast network from Warner Music Group (WMG), today announced the addition of acclaimed series Rap Radar to its portfolio as part of its mission to amplify diverse voices and unpack trending conversations with cultural movers.
Rap Radar, hosted by renowned music journalists Brian "B. Dot" Miller and Elliott Wilson, is the home of hip-hop's biggest interviews. Through personal and in-depth conversations with A-list talent like Drake, Jay-Z, J. Cole, and A$AP Rocky, Rap Radar looks for answers to the questions hip-hop fans have today.
"Partnering with Rap Radar was a natural fit for Interval Presents – the show embodies our mission to uplift diverse voices through content that touches on music, pop culture, and social impact," said Interval Presents General Manager Allan Coye. "Elliott & B.Dot are titans in the hip-hop community who have brought us some of the most captivating and honest interviews with the biggest artists in the genre. There's a lot more exciting stuff coming for their podcast, and we're looking forward to sharing it all with listeners."
The new season of Rap Radar will be released on August 18, 2022.
"We're excited to work with the Interval Presents team and to continue to have dialogue and conversation that speak to the minds of the ever-growing hip-hop community," said Rap Radar host Elliott Wilson. "Interval Presents stands for values rooted in authenticity and music artistry, making the network the perfect home for our podcast."
Interval Presents continues to build a roster of shows that aims to resonate with the growing number of young, diverse and culture-forward listeners, having previously announced upcoming new shows hosted by Oscar-winning actress Lupita Nyong'o as well as Grammy-nominated singer Jason Derulo, among others.
For more information about Interval Presents and for upcoming updates on show releases, visit https://linktr.ee/intervalpresents.
Listen
This is a press release which we link to from Podnews, our daily newsletter about podcasting and on-demand. This is reprinted verbatim; we may rewrite headlines and descriptions.
This page contains automated links to Apple Podcasts. We may receive a commission for any purchases made.