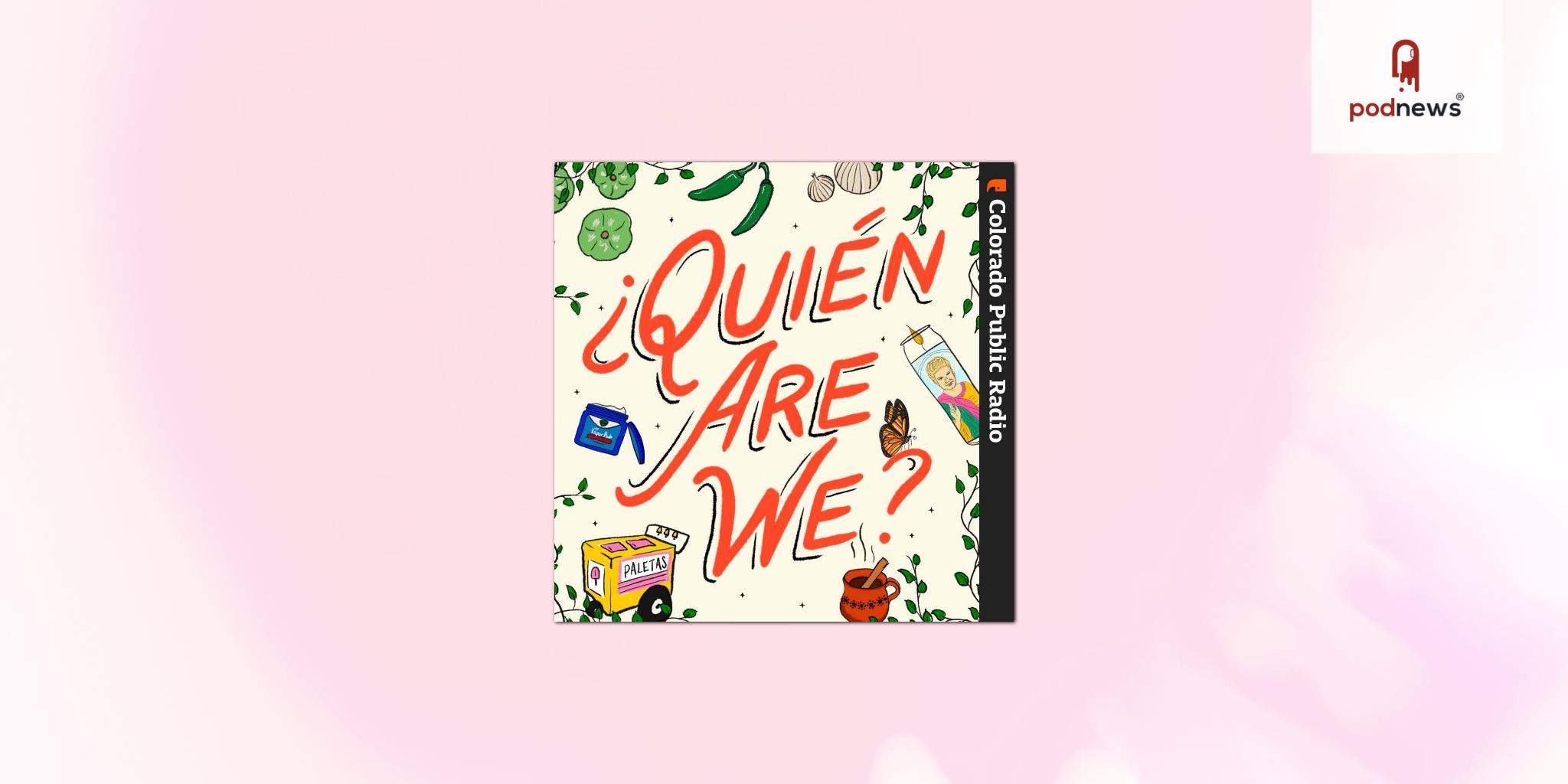 Colorado Public Radio Announces New Podcast on Latinx Experience, ¿Quién Are We?
Press Release · Denver, CO, USA ·
Colorado Public Radio announced its latest podcast, ¿Quién Are We?, which focuses on "what it means to be Latinx, Latino, Hispanic, Chicana — or however you identify." ¿Quién Are We? launches July 8 and will feature stories about the wide-ranging identities and experiences of members of this community. It is hosted by CPR News host May Ortega.
"This podcast is helping to fill a void in discussing the Latin@ experience that I have always hungered for," Ortega said. "It gets personal in a different way; we're celebrating the everyday things that tend to be overlooked, but matter a lot."
The series features intimate stories centered on Latinos from all walks of life. Listeners will meet an amateur chef whose drive to recreate his grandmother's green chile recipe helps him feel more connected to his heritage, an entrepreneur who turned his passion for plants into a business opportunity and an executive whose life revolves around a tight-knit community of minor league baseball fans. It's a show about moments big and small.
"In 2021, we at CPR began discussing how public radio might better serve and connect with Latino audiences," said Andrew Villegas, an editor on the show. "We hosted wide-ranging conversations with young listeners and a recurring theme emerged: People wanted to hear about the lives and passions of Latinos, rather than clichéd stories about how we overcome adversity. From there, ¿Quién Are We? was born."
¿Quién Are We? is produced by CPR News and CPR's Audio Innovations Studio and is the latest in its award-winning podcast lineup. Listeners can expect new episodes every other Friday throughout the summer and into fall. A trailer is available now, on Apple, Spotify and wherever podcasts are found. For more information, visit quienarewe.org.
Listen
This is a press release which we link to from our daily newsletter about podcasting and on-demand. This is reprinted verbatim; we may rewrite headlines and descriptions.
This page contains automated links to Apple Podcasts. We may receive a commission for any purchases made.