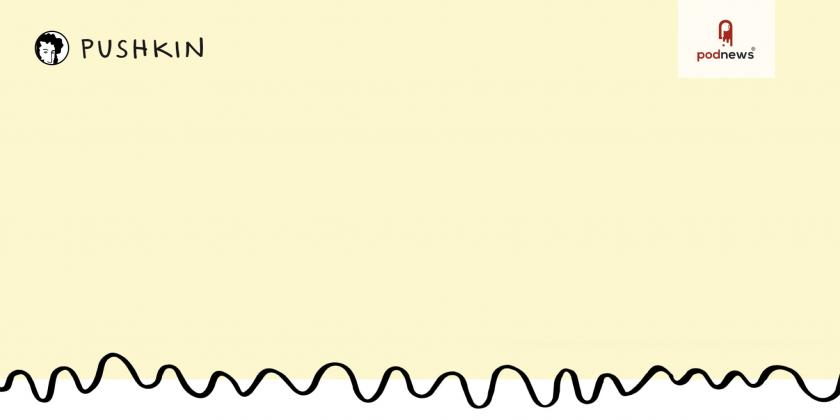 Pushkin Industries Expands Production Capacity With Acquisition of Creative Podcast Company Transmitter Media
Press Release · New York, NY, USA ·
Pushkin Industries, the audio company co-founded by Malcolm Gladwell and Jacob Weisberg, announced today the acquisition of the Peabody-nominated independent podcast company Transmitter Media, marking a ramping up of Pushkin's in-house production capabilities for both editorial and commercial opportunities.
Transmitter's founder and CEO, Gretta Cohn, will join Pushkin Industries' senior leadership reporting directly to Pushkin CEO Jacob Weisberg. Transmitter's existing staff will continue to work on current projects as a newly formed production department within Pushkin. This milestone marks Pushkin's first corporate acquisition.
"We're delighted to welcome the team from Transmitter, which Gretta has built into one of the best audio production companies anywhere. Their track record and reputation for bespoke production speak for themselves," said Jacob Weisberg. "At Pushkin, Gretta will continue to lead an ambitious team of producers and manage their superb client work, while taking on a senior leadership role at our company."
"Pushkin makes some of the most dynamic and thought-provoking work in audio," said Gretta Cohn. "Our producers are thrilled to join world-class audio talent – on both sides of the mic – and grow with a company whose commitments to inclusivity and editorial rigor reflect ours. I know our team will thrive at Pushkin."
Transmitter Media was founded by Gretta Cohn in 2017 and developed and produced the critically acclaimed podcasts Finding Fred, Meltdown, and Rebel Eaters Club. In January 2022, they announced a multi-year strategic partnership with TED Audio Collective to produce a slate of ambitious podcast storytelling and conversation shows, including WorkLife with Adam Grant, which they've been partnering on since its inception in 2017, Am I Normal with Mona Chalabi, Body Stuff with Jen Gunter and TED Business. Transmitter's clients and partners have included The New York Times, ESPN, Spotify and New York Magazine, among others.
This acquisition, brokered by Room Tone, comes on the heels of Pushkin's recent first-look deal with A24, the indie studio behind TV shows and movies like "Euphoria" and "Everything Everywhere All at Once". Pushkin is launching five new podcasts this fall, including shows with journalist Lauren Ober and bestselling author Emily Nagoski as well as co-productions with partners such as Bloomberg and Somethin' Else/Sony Music Entertainment. Additionally, Pushkin will be publishing an original audiobook with actress, writer and director Lake Bell in November and has upcoming audiobook projects with Steve Martin and the estate of Mary Oliver slated for 2023. iHeartMedia is Pushkin's exclusive sales and distribution partner. Granderson Des Rochers represented Transmitter Media, and Gunderson Dettmer represented Pushkin Industries.
About Pushkin Industries
Pushkin Industries is the audio production company co-founded by Malcolm Gladwell and Jacob Weisberg in 2018. Pushkin has produced numerous podcasts that have broken into the top 10 on the Apple Podcasts chart, including Gladwell's hugely successful Revisionist History, as well as Against the Rules, The Happiness Lab, Broken Record, Cautionary Tales, The Last Archive, Deep Cover, Lost Hills and Apple's Best Show of 2021, A Slight Change of Plans. Pushkin's podcast hosts include Michael Lewis, Jill Lepore, Rick Rubin, Maya Shankar, Tim Harford, Laurie Santos, Khalil Gibran Muhammad, Ben Austen, Dana Goodyear, Jake Halpern, Hallie Rubenhold, Sam Fragoso, Glory Edim, Anita Hill, Jacob Goldstein, Brendan Francis Newnam, Eddie Alterman and many more. Pushkin's audiobooks include the Pulitzer Prize-winning The Netanyahus by Joshua Cohen, Liar's Poker by Michael Lewis, Fauci by Michael Specter, Heartbreak by Florence Williams, and Malcolm Gladwell's Miracle and Wonder: Conversations with Paul Simon, The Bomber Mafia and Talking to Strangers. Pushkin is dedicated to producing audio in any format that challenges listeners, encourages their curiosity and inspires joy. Follow us @pushkinpods.
This is a press release which we link to from our daily newsletter about podcasting and on-demand. This is reprinted verbatim; we may rewrite headlines and descriptions.