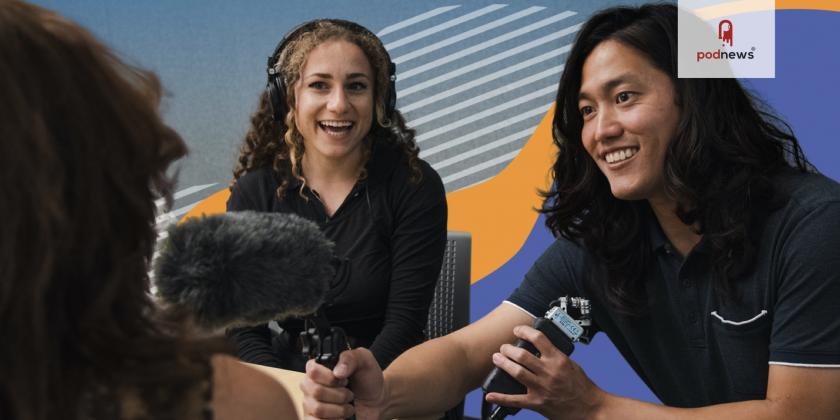 PRX to Open Submissions for Podcast Training and Funding via the Google Podcasts creator program
Press Release · Boston, MA, USA ·
Public media organization PRX––one of the world's leading podcast publishers––today announced a new round of the Google Podcasts creator program, a podcast accelerator and training program for audio producers around the world.
PRX launched the Google Podcasts creator program in 2018 with a mission to help build a global, empowered audio community. The program has welcomed creators from Brazil, India, Kenya, Spain, Lebanon, Canada, Cuba, the United States, and elsewhere. This round––the program's third––is open to mid-career podcasters seeking to level up their productions.
Led by the podcast training team at PRX, the program's intensive curriculum will focus on areas including content and creative development, business development, audience growth and long-term sustainability, and new strategic pathways such as video.
Applications will open on March 29, here.
Each creator team in the program will receive:
20 weeks of intensive training. Throughout the training program, teams will also be guided through the production of assets such as pitch decks, production, marketing, and monetization plans, and audio. At the end of the program, creators will participate in a public-facing final showcase of work;

Up to $20,000 in funding for production costs as well as travel reimbursement;

One-on-one mentorship; and,

Access to a network of industry experts and a robust community of peers.
The deadline for submissions is Sunday, April 24. Creative teams or individuals based in any location in the U.S. or internationally with proficiency in English and who are producers of existing podcasts are eligible. Creators across all genres are welcome and podcast content may be published in any language.
Six teams will be selected to participate in the Google Podcasts creator program. Participants will be notified by early June 2022 and the 20-week training program will kick off in late June 2022.
Those interested in applying for the program are also encouraged to attend one of two informational webinars, where PRX will be answering applicants' questions about the 2022 accelerator, the application process, and eligibility. Register now to attend on April 8th or April 15th.
"We see our work as a catalyst for change in the global growing audio community, and we're committed to empowering producers around the world," said Kerri Hoffman, CEO of PRX. "We're thrilled for a new chapter of the Google Podcasts creator program as the training curriculum continues to have a deep impact with podcast teams. Thank you to our partners at Google."
Google Podcasts creator program alumni include "City of Women" (Bangalore, India), "AfroQueer" (Nairobi, Kenya), "Las Raras" (Santiago, Chile), "De Eso No Se Habla" (Madrid, Spain), "Literacy Kings" (Houston, Texas), "On Spec" (Istanbul, Turkey), "Letters to Boys" (Lagos, Nigeria), and "Self Evident" (New York, New York).
Visit here for more about the Google Podcasts creator program and here for more information about PRX's training team and initiatives.
About PRX
PRX is a non-profit public media company specializing in audio journalism and storytelling. PRX serves independent producers and organizations by helping them connect to their most engaged, supportive audiences. One of the world's leading podcast publishers, PRX works in partnership with TED, PBS, the Smithsonian, Futuro Media, GBH, Religion of Sports, and more. PRX is also home to Radiotopia, known as one of the most creative and successful podcast networks. In addition, PRX distributes trusted and treasured public radio programming to hundreds of stations nationwide, including "The World," "The Moth Radio Hour," "This American Life," "Snap Judgment," "Reveal," "The Takeaway," and "Latino USA." PRX programs have been recognized by the Peabody Awards, the duPont-Columbia Awards, the IDA Documentary Awards, and the Pulitzer Prizes. Visit PRX.org for more.
This is a press release which we link to from our daily newsletter about podcasting and on-demand. This is reprinted verbatim; we may rewrite headlines and descriptions.