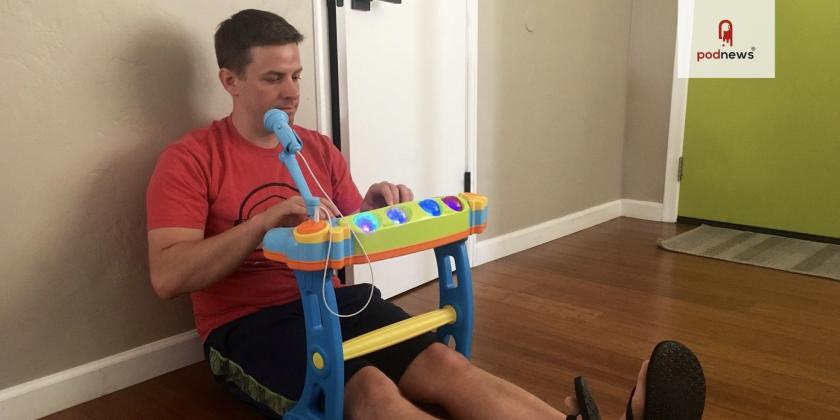 Profoundly Pointless Nominated for Best Interview Podcast
Press Release · Seattle, WA, USA ·
They have celebrities, studios and a wide array of producers, marketers and engineers. Nick VinZant has an iPhone, a trial Canva subscription and a full-time job. But despite these massive differences, VinZant's show Profoundly Pointless has just been nominated for an Ambie for Best Interview Podcast, alongside Jon Stewart (Apple), Jemele Hill (Spotify) and shows created and promoted by major podcast networks.
"It's a huge honor for someone like me. The first episodes were terrible, people made fun of me and I thought about quitting after every episode. I know what I'm up against but getting this far means everything. All I ever wanted was for someone else to enjoy the show," said VinZant.
VinZant created Profoundly Pointless on his iPhone 6s in 2018. And despite having no success at the beginning, the show has developed a loyal following for it's unique guests and interview approach.
"We're different. Every episode is someone from a walk of life you don't hear about, not the usual rotating cast of celebrities, comedians and true crime. I think that speaks to people because it's amazing what's out there and what you can learn from someone completely different than you," said VinZant.
In the last year the show has featured a diverse array of guests including a Latex Model, Ping Pong Champion, Food Chemist, Cannabis Photographer, Etiquette Coach, Slapfighter and Master Bladesmith.
"Podcasts started as this independent, gateless thing. Now, we're in the era of big podcasting but I still think little shows like mine can have an impact and I'm glad the Ambies are recognizing that," said VinZant.
The Ambies is podcasting's highest award. The second annual Ambies takes place on March 22 at the Mayan Theater in Los Angeles. The Ambies are presented by The Podcast Academy.
Listen
This is a press release which we link to from our daily newsletter about podcasting and on-demand. This is reprinted verbatim; we may rewrite headlines and descriptions.
This page contains automated links to Apple Podcasts. We may receive a commission for any purchases made.