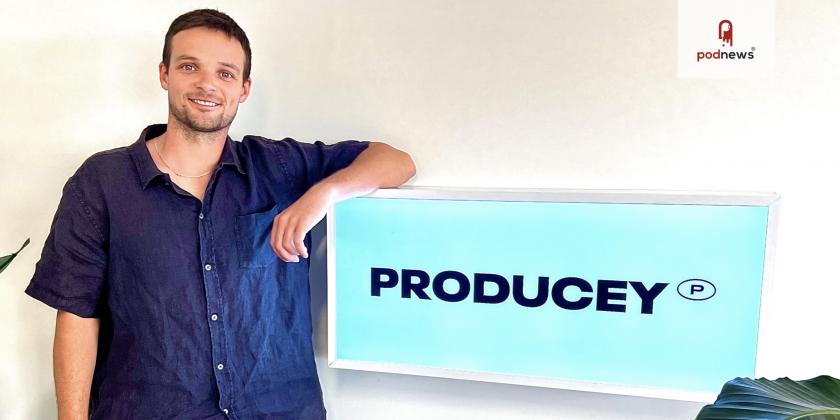 Dylan Buckley launches new production house, Producey
Press Release · Richmond VIC, Australia ·
AFL footballer turned podcast star, Dylan Buckley, continues to kick goals in the media, with the launch of production house, Producey, his latest venture.
Producey is a content and amplification business that has parlayed from the success of Buckley's podcasts Dyl and Friends (#1 Sports Podcast on Spotify Australia) and List Cloggers.
Producey has its roots in sport, and podcast and video content will be the company's one wood, however, Buckley wants the business to be an end-to-end solution for anyone who has a cool idea and wants help bringing it to life.
Buckley is also looking to build a network of podcasts under the Producey banner with a number of new titles set to hit the apps in early 2022.
"There's a few projects that we've got in the works that we can't wait to share with everyone. We love the community that we've built through Dyl and Friends and List Cloggers, and we are excited to experiment with some different content."
Buckley is far from a one-man band, and he has already assembled an impressive team with decades of experience in media production, marketing, PR, social media, and partnerships. Producey has also laid its roots in a large studio space across the road from the Rising Sun Hotel on Richmond's Burnley Street.
"The team came together by working on the Dyl and Friends podcast over the past few years, and we started getting hit up by lots of different people to help them with their content. We realised we were running a production agency without realising it, and from there, Producey was born."
Since retiring from AFL football after 41 games across eight seasons for Carlton and GWS Giants at the end of 2019, Buckley has made an impressive transition into media.
The Dyl and Friends podcast, which weaves into sport, business and mental health, has hosted some impressive guests in its fourth season, including Alastair Clarkson, Dylan Alcott, Emma Murray and Nicholas Stone. The show has now clocked up more than 120 episodes, over 4.5 million downloads and 100,000+ followers on Instagram.
List Cloggers, which Buckley co-hosts with former Sun, and Big Brother contestant, Daniel Gorringe, has exploded in 2021, averaging more than 30,000 downloads and establishing a cult following among the 16-30 demographic.
You can get in touch with the team at Producey via www.producey.com or emailing hello@producey.com.
This is a press release which we link to from our daily newsletter about podcasting and on-demand. This is reprinted verbatim; we may rewrite headlines and descriptions.