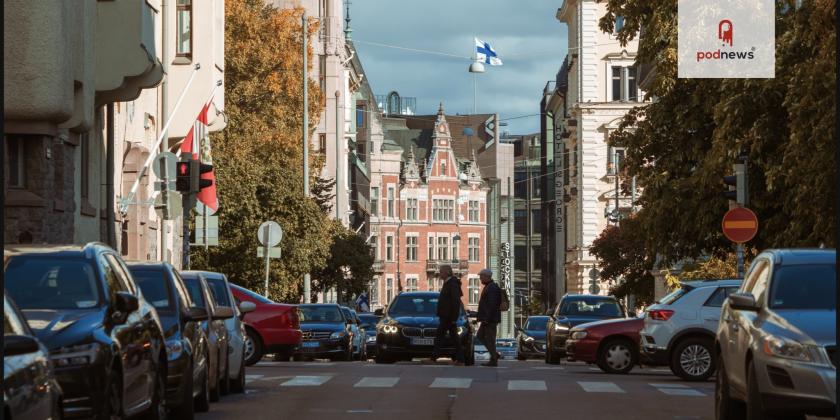 Podimo Finland celebrates One Year enabling more than 30 Finnish podcasters to turn professional
Press Release · Helsinki, Finland ·
Premium podcast and audiobook subscription service Podimo has been operating in Finland for exactly one year today. The service, which has come to Finland from Denmark, has seen tremendous growth in the past year and has enabled more than 30 podcasters to turn professional.
"We have managed to contribute to the professionalisation of the industry, create more beloved content for podcast listeners and at the same time grow even faster than expected in Finland. It's been quite a year for us," says Johannes Saukko, Country Manager for Podimo Finland.
Podimo has grown rapidly in Finland, and has already grabbed a significant share of the market. From the beginning of 2023, user growth has increased 70% and the number of paying customers has increased by almost 400%.
This success is mainly due to the large and high-quality range of attractive podcast content. Podimo publishes around thirty exclusive podcast episodes per week and podcast fans listen to episodes on average more than three days a week. Podcasters see collaboration and freedom as the most important building blocks of a good podcast.
"It's been great to do a podcast on Podimo, having a big team around you and seeing podcasting as a real job. Not having to focus on commercial collaborations has freed up time for the content itself. I want to serve my listeners, and Podimo has made it easier than ever to meet their needs," says Hanna Tikander of the podcast "Selvin Päin."
"We want to be a genuinely close partner to our podcasters. That's why we make the expertise of our Finnish and international teams available to them," adds Saukko.
"Podimo feels like home"
Podimo's users have praised the wide range of content. The "Aki Linnanahde Talk Show" was among the first to move to Podimo. The podcast turned 3 years old at the end of spring. Aki has created a strong place for himself in the hearts of listeners and week after week has had his guests open up about life - the wonderful and painful moments.
Podimo felt like the right home for "Aki Linnanahde Talk Show" from the very first conversation, a decision he hasn't regretted. "The collaboration has enabled us to invest in higher quality year-round activities. I feel that in the bigger picture, together with my production company, Tarinatalli, and Podimo, we have developed the entire Finnish audio market by, for example, producing successful live events and creating new and interesting content concepts," says Aki Linnanahde.
A completely new podcast that has gained huge popularity this year is "Sana on vapaa" launched in March, in which Janni Hussi and Sointu Borg talk about current topics and phenomena on a weekly basis.
"Being a podcaster on Podimo has been fruitful and motivating. The professional team, brainstorming together, continuous development and the functionality of the platform are in line with my own ambitions and way of doing things. It is, after all, a team sport. I think the beauty of podcasting lies in its authenticity. The listener is intelligent, always. Overly constructed or artificial content rarely works. It's great to be part of the everyday lives of our listeners through Podimo," says Borg.
In its first year, Podimo has also invested in investigative journalism. In the "Vastausta vailla" podcast, crime writer and journalist Heidi Holmavuo and crime writer Elina Backman investigate domestic unsolved cases. So far, the podcasters have investigated five cold cases and new investigations are ongoing, with more episodes to come in the autumn.
"During our second year here, the podcast scene will develop strongly in Finland and podcast consumption will become part of everyday life for more and more people. We expect the strong growth to continue, and we have a good chance of that, as we have great podcasters and engaged audiences in Finland," concludes Saukko.
This is a press release which we link to from Podnews, our daily newsletter about podcasting and on-demand. We may make small edits for editorial reasons.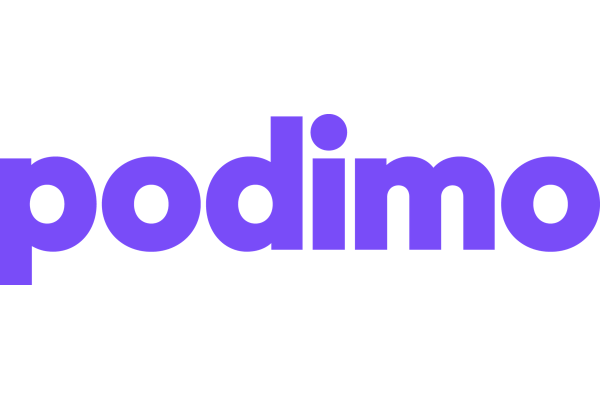 Podimo