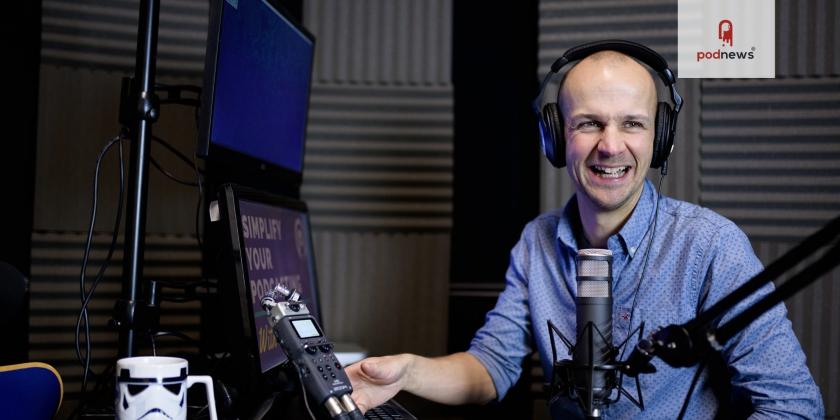 Starting your own podcast has just been revolutionised
Press Release · Dundee, UK ·
Podcasting authority and education platform, The Podcast Host, unveiled their latest tool in a series of exciting launches. The Personalised Podcast Planner is a free tool to kick start your podcast. By answering a series of quick questions, you will receive a set of resources tailored to you, your goals, and your budget. All you need is an idea!
The launch comes after The Podcast Host released the Podcaster Cares Report highlighting strong differences between experts and novices on some of the current hot topics in the creator economy, in which tech plays a defining role.
In order to service the market of aspiring and novice content creators, the launch of The Personalised Podcast Planner could not have come at a better time. This unique tool will be key to any aspiring podcasters who might have a creative idea and the intent, yet the learning process, planning, and the tech involved proved to be a stumbling block. The same goes for those who have started but have gotten stuck halfway through. The Personalised Podcast Planner is all about giving these creators solid foundations, confidence, and education.
Colin Gray, Founder and CEO of The Podcast Host, pictured above, remarks: 'Our mission has always been to help anyone, anywhere, get their voice and message out into the world, and our new Personalised Podcast Planner makes this easier than ever. Podcasting isn't complicated, but it can seem that way to the novice. We've always offered step-by-step guides to help any podcaster find their way, but this is the first time we've built a tool that really customises that for every reader. Their choices and context will be used to generate a personalised guide, perfect for them, and make it drop-dead-simple to launch and grow. For our company, this is about connecting with podcasters more personally, creating one to one material for them. We hope it will generate more success for the reader, and more loyalty and stickiness around the content we produce. Which in turn helps us improve our podcast maker app, Alitu. Ultimately, knowing more about customer needs, leads to more happy customers in the long run'.
The Personalised Podcast Planner runs you through a set of questions based on the below stages:
Audience: This covers what you can do for your prospective audience, who they are and why they should listen
Architecture: This helps you define your podcast, what it should sound like and what makes it unique in form and function
Construction: This covers what tools and equipment you really need, and nails down what type of editing is important for your podcast.
Expansion: Once you've got your podcast off the ground, where to next? This section is all about publishing, promotion, and monetization.
The Personalised Podcast Planner results page then shows what the individualised next steps are, and links them directly to the available resources on ThePodcastHost.com. The plan can be downloaded as a PDF and can be revisited at any time. The planner can be used from today, so let's get started!
For more information please visit: https://www.thepodcasthost.com/personalised-podcast-planner/
This is a press release which we link to from our daily newsletter about podcasting and on-demand. This is reprinted verbatim; we may rewrite headlines and descriptions.