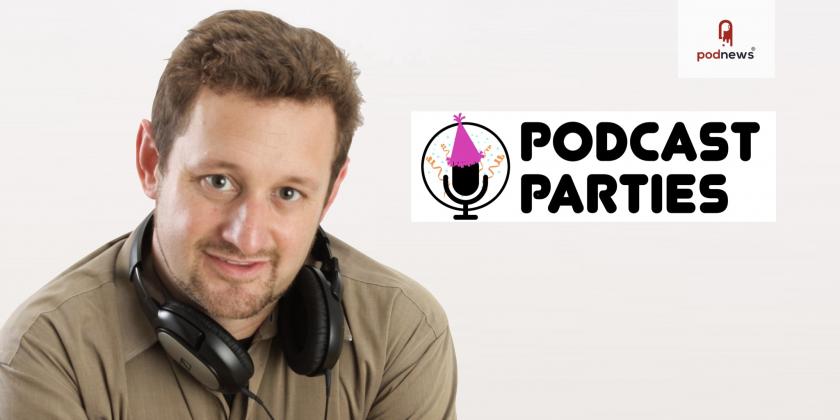 New Company Enables Podcasters to Build Communities Through Virtual Events
Press Release · Oak Park MI, United States ·
Podcast Parties founder Seth Resler is betting that the future of podcasting lies in building communities. A veteran podcaster, broadcaster, and digital strategist, Resler has launched a new venture that enables podcasters turn their audiences into communities.
"Audience members consume content, but they don't interact with each other, "says Resler. "Community members, on the other hand, communicate and collaborate with one another. Because podcasters focus on specific areas of interest, they are well-positioned to build communities."
Resler created Podcast Parties to help them accomplish this. The company produces virtual events that enable podcasters to bring their listeners together to connect with each other in real time. For example, the host of a podcast about sailing can gather sailors around the world together to share their experiences and plan future trips; the host of a personal finance podcast can create a series of educational workshops in which the participants learn from one another.
These virtual events open up new revenue opportunities for podcasters by allowing them to sell tickets, offer sponsorships, or reward Patreon supporters. In fact, Resler believes that many sponsors will find more value by engaging with deeper communities instead of larger audiences. "For a lot of sponsors, it's not about reaching the most people; it's about reaching the right people. So a podcaster with a small but highly engaged community built around a niche interest can be incredibly valuable."
Last month, Podcast Parties teamed up with Podcast Movement, the world's largest podcasting conference, to host a virtual holiday party. At the event, short videos from podcasters around the globe were shown to illustrate the diverse range of topics covered by the medium, from mental health to craft beer to world travel. "Every one of these areas of interests is the foundation for a community," says Resler.
Podcast Parties enables podcasters to turn their audiences into communities through the power of virtual events. This easy, affordable virtual event production service allows podcasters to bring together their audience members in real time to communicate, collaborate, and learn from each other. Whether podcasters are looking to create networking mixers, interactive workshops, or virtual cocktail hours, Podcast Parties makes it easy. These events create new revenue opportunities for podcasters through ticket sales, sponsorships, and rewards for financial supporters.
For more information, please visit PodcastParties.com.
This is a press release which we link to from our daily newsletter about podcasting and on-demand. This is reprinted verbatim; we may rewrite headlines and descriptions.