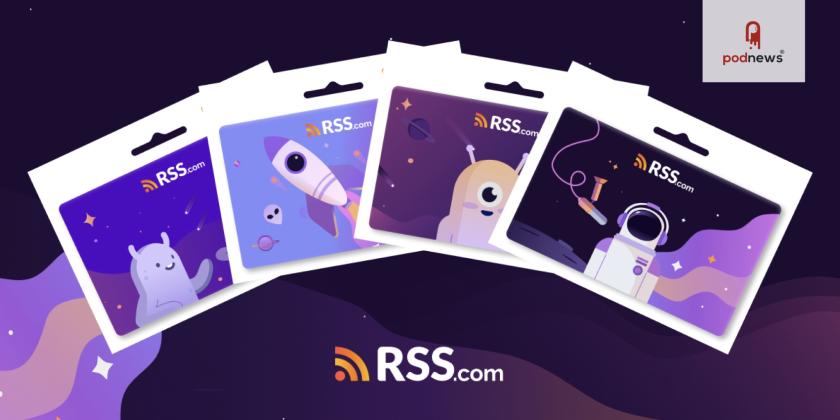 Give the Gift of Voice This Holiday Season with a Gift Card from RSS.com
Press Release · via RSS ·
Are you looking for a unique holiday gift? This season, you can help someone you care about start a podcast and share their voice with the world.
RSS.com, one of the world's leading podcast hosting companies is now offering 3, 5, 8 or 12 month Podcast Gift Cards for purchase.
Podcast Gift Cards unlock the power of podcasting for anyone you know who is creative, funny, passionate about a specific topic or who have stories that should be shared with the world.
"Humanity has always been shaped by the power of stories; it is how we learn, grow, and navigate the world around us," says Alberto Betella, Co-founder of RSS.com. "Our Podcast Gift Cards are more than just gifts; they can be the key for people to leave their legacy etched in the annals of time, and to inspire others with their life stories."
This holiday season, give the gift of voice to someone whose voice deserves to be heard.
For more information or to purchase this original gift, visit the RSS.com gift card website.
This is a press release which we link to from Podnews, our daily newsletter about podcasting and on-demand. We may make small edits for editorial reasons.