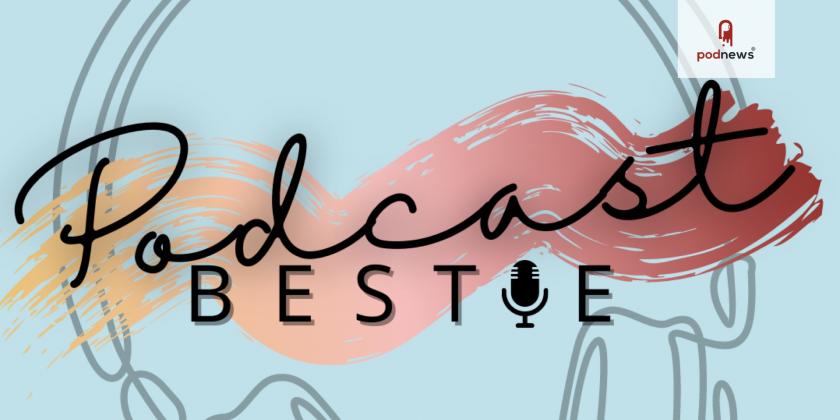 Happy 1st Birthday to the Podcast Bestie Newsletter
Press Release · Los Angeles, CA, USA ·
The Podcast Bestie newsletter celebrates its one-year anniversary!
Podcast Bestie is a weekly newsletter and best friend to podcasters seeking jobs, industry info, craft tips, marketing strategies, and creative inspiration.
Founded by Courtney Kocak, who currently hosts two independent podcasts — Private Parts Unknown and The Bleeders — and has produced top podcasts for celebrities and CEOs, including Paypal, Girlboss, and the Bella Twins, the newsletter aims to provide aspiring and indie podcasters with insight and education to help them launch and sustain career-defining audio projects and help them stay competitive alongside an increasingly corporate landscape of podcast majors.
The first issue was published on Thursday, November 11, 2021. Now, one year later, Podcast Bestie has published 47 issues and amassed 2,000 subscribers to date.
In its first year, Podcast Bestie has featured Q&As with industry experts and entrepreneuring podcasters including Anna Hossnieh, Arielle Nissenblatt, Lauren Passell, James Cridland, Jamie Loftus, Jay Clouse, Danielle Desir Corbett, and Nick Loper covering such topics as how to successfully launch and market your podcast, how to create community, how to stand out in a crowded market, business and tech tips, and more.
Here are five of Kocak's favorite features from year one:
Subscribe to Podcast Bestie on Substack to get the latest issue in your inbox. Some articles are also made available through Medium and Microsoft Start. Advertising information is available on the Podcast Bestie website at podcastbestie.com.
About the founder
Courtney Kocak is a Los Angeles-based writer and podcaster. She wrote for Amazon's Emmy-winning animated series Danger & Eggs and Netflix's Know It All podcast. She's Executive Produced a slew of highly-ranked podcasts and currently hosts two of her own: Private Parts Unknown, about love and sexuality around the world, with over 1.5 million downloads to date, and The Bleeders, about book writing and publishing. As a writer, her bylines include The Washington Post, the Los Angeles Times, Cosmopolitan, BUST, Bustle, InsideHook, and more. Courtney reports on gender, sexuality, psychedelics, reproductive rights, sex work, and sustainability. The KCRW story she reported about Maebe A. Girl, the first drag queen elected to public office in the U.S., won an LA Press Club award for gender/LGBT reporting. For more, check out her website courtneykocak.com.
This is a press release which we link to from Podnews, our daily newsletter about podcasting and on-demand. This is reprinted verbatim; we may rewrite headlines and descriptions.