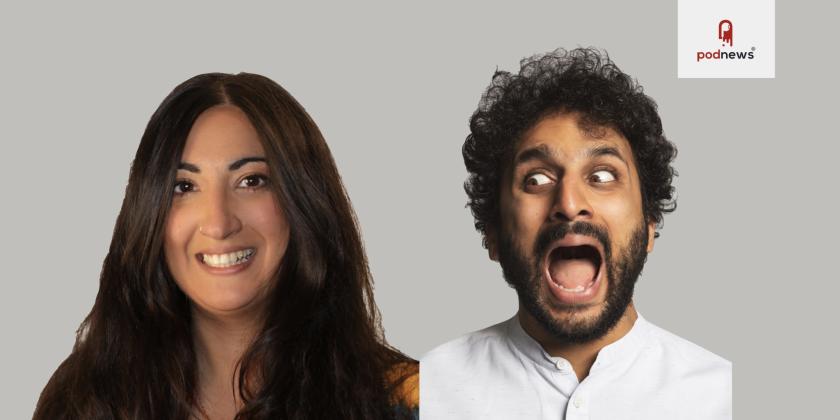 Pod Save the UK launches - unpacking the most important political stories of the week
Press Release · London, UK · via Carver PR ·
From an international partnership between Crooked Media and Reduced Listening, comes brand-new political podcast, Pod Save The UK, hosted by comedian Nish Kumar and journalist Coco Khan.
Launching on Thursday 4th May, Nish and Coco will host new episodes every Thursday with video episodes available to stream on the Pod Save the World YouTube channel.
Created by the same team behind Pod Save America – the smash-hit podcast founded by former Obama administration officials that has "no bullsh*t conversations about politics" and averages 12 million monthly listeners – Pod Save The UK is for those wanting to make sense of the UK's political climate, with the same no-nonsense approach.
Nish and Coco pair humour with sharp political awareness to unpack the most important stories in British politics. In addition to analysing the news, Nish and Coco sit down with activists, politcians, political experts, journalists and people with lived experiences. Together, they interrogate what's behind the stories, offer unorthodox perspectives and inspire action.
Listeners can expect knowledge, passion and curiosity – with the odd baffled outrage from Nish.
Pod Save The UK wears its progressive heart on its sleeve. It's the place for radical ideas and idealism. It's for people who are hungry for change.
Listen
This is a press release from Carver PR which we link to from Podnews, our daily newsletter about podcasting and on-demand. This is reprinted verbatim; we may rewrite headlines and descriptions.
This page contains automated links to Apple Podcasts. We may receive a commission for any purchases made.