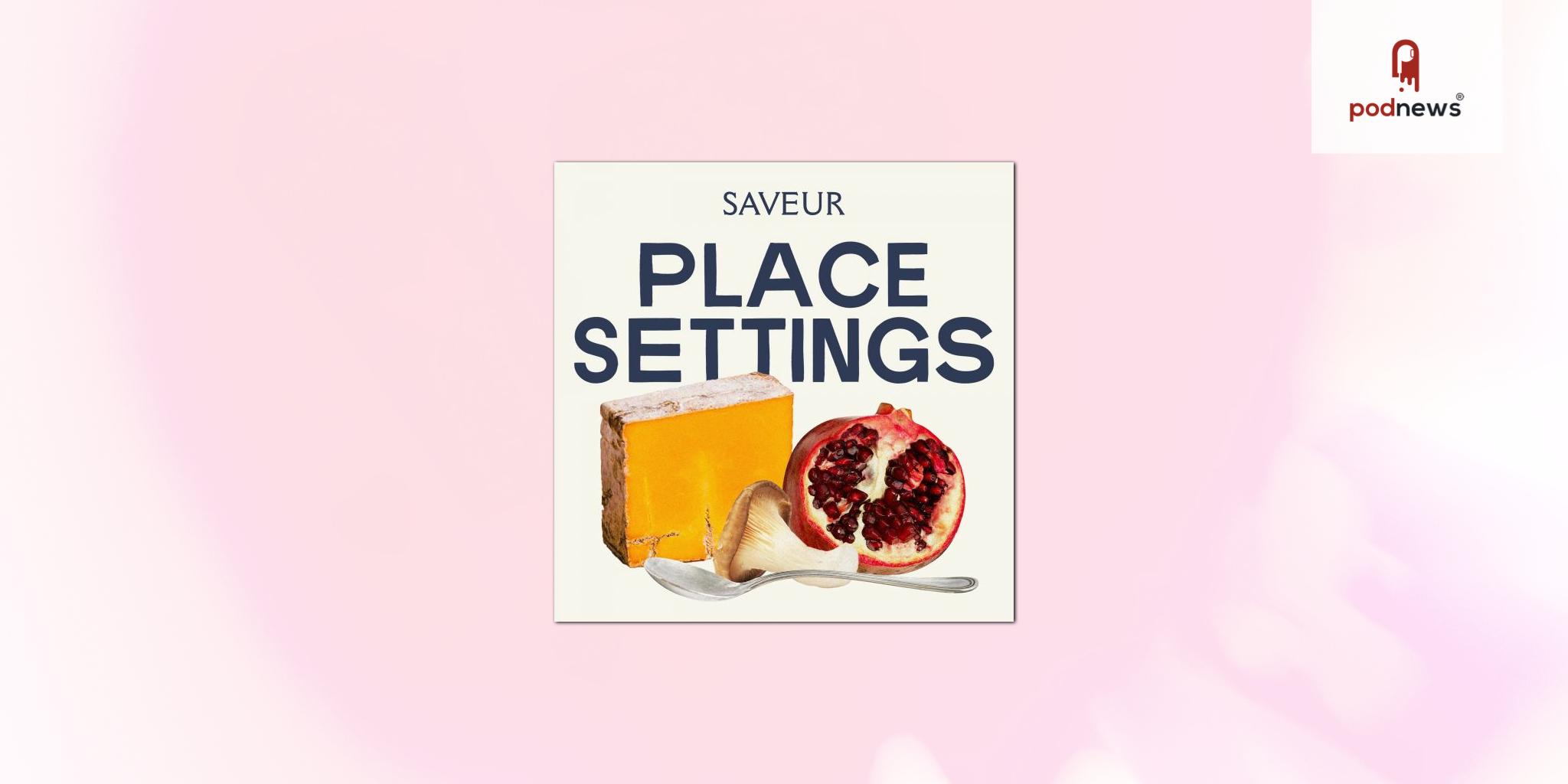 Sonic Union Brings Podcast Experience To The Table in "Place Settings"
Press Release · via Hype ·
SAVEUR's new podcast Place Settings is a journey in sound that celebrates a sense of purpose, passion, and culinary experience in America. Hosted by SAVEUR Executive Editor Alex Redgrave and produced in collaboration with Sonic Union, the podcast takes audiences on location around the country with diverse and distinctive people. From Jonny Ortiz-Concha in northern New Mexico to Sean Brock in Nashville to Doris Hồ-Kane in Brooklyn – each of the featured guests are making delicious and profound impacts on cuisine and community.
"When we set out to launch our first-ever podcast, we wanted to recreate the transportive storytelling that SAVEUR is known for—but through sound. By hearing these immersive moments captured in-the-field, listeners can enter each person's world and get a deeper understanding of their food practice and connection to place," says Redgrave.
Sonic Union brings its deep experience in creating immersive audio to this exciting six-episode podcast - from the anthemic opening music inspired by the sense of excitement when embarking on a new journey penned by Sonic Union composer's Julian Fader and Justin Morris, to atmospheric sounds that develop a sense of place. There were many creative ideas discussed during the pre-production phase that were imminently translated to the show as a whole.
"When we first heard about the concept for Place Settings, we immediately connected with the authentic exploration of food culture – from a very personal perspective," says Sonic Union's Executive Creative Producer Halle Petro. "The show is a unique blend of narrative and sound, both down to earth and elevated. It was a pleasure to help it come alive with sound and music sitting at the table so to speak."
About SAVEUR
Launched in 1994, SAVEUR has grown from a print magazine to a digital-first platform. In addition to publishing daily seasonal recipes, food trends, and travel features online, we produce original cookbooks and partner with premiere brands. With our extensive international community of passionate home cooks, expert chefs, and roving culinary enthusiasts, SAVEUR is a trusted destination for food and drink stories steeped in place.
About Sonic Union
Sonic Union is a tight-knit, inspired, tri-coastal team that crafts high-impact audio projects for clients in film, art, and advertising. From broadcast spots, to museum installations, and features, Sonic Union is audio obsessed and music-driven - providing original and listened tracks, mixes in all formats, and story amplifying sound design. The studio is also a podcast playground, from concept ideation, to casting, recording and audio landscapes that engage the listener. Find out more at www.sonicunion.com.
Listen
This is a press release from Hype which we link to from Podnews, our daily newsletter about podcasting and on-demand. This is reprinted verbatim; we may rewrite headlines and descriptions.
This page contains automated links to Apple Podcasts. We may receive a commission for any purchases made.