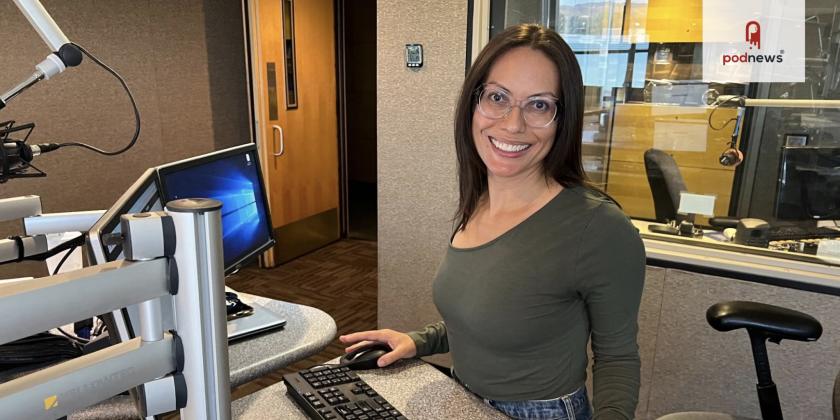 KJZZ Hear Arizona presents Period, The End (But Not Really)
Press Release · Phoenix, AZ, USA ·
KJZZ's Kathy Ritchie (above) likes to talk about things that make most people uncomfortable. And her new podcast is no exception.
Period, The End (But Not Really) is an educational series about menopause, a chapter of life that can be gut wrenching, exhausting and just plain confusing.
Anyone with ovaries will go through menopause and most will have symptoms, like hot flashes, anxiety and sleepless nights. Over six episodes, Kathy talks to menopause experts who help to demystify this time of life because information is power — for you, your partner, your children, your friends and colleagues. And because menopause can be an incredibly isolating time for women, we need to be connecting. So, as Kathy says, let's get a little uncomfortable.
Kathy is a senior field correspondent at KJZZ, an NPR member station in Phoenix, Arizona. Much of Kathy's 20-year reporting career has been in the aging space, including the challenges facing LGBT elders, aging and intimacy, senior homelessness, ambiguous loss and grief, grandfamilies, and what it means to age in our society.
In the first episode of her latest venture, Kathy dives into why we go through "the change." Anthropology professor Kristen Hawkes takes us to Africa, where the study of one of the last hunter-gatherer tribes led her to this conclusion: menopause is an adaptive advantage. Episode 1: The Grandmother Hypothesis, dropped Wednesday, Sept. 20. New episodes will follow every other week.
Period, The End (But Not Really) is a production of KJZZ Hear Arizona. It is hosted and reported by Kathy Ritchie; editor and music supervisor is Lindsey C. Riley; with multimedia design and supervision by Sky Schaudt.
Listen
This is a press release which we link to from Podnews, our daily newsletter about podcasting and on-demand. We may make small edits for editorial reasons.
This page contains automated links to Apple Podcasts. We may receive a commission for any purchases made.