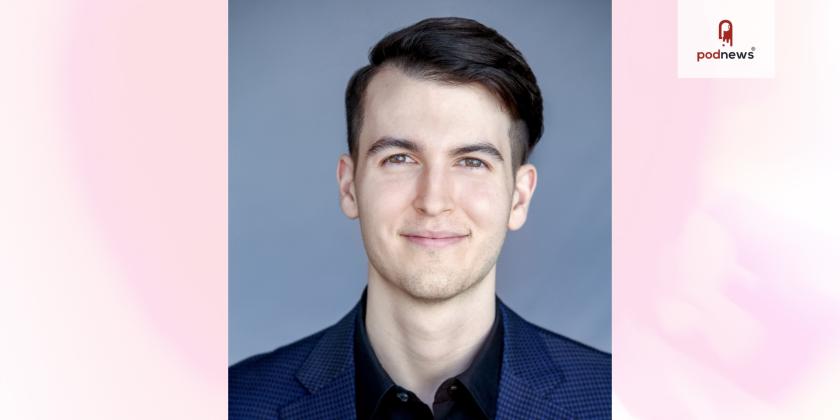 Nick Panella joins APA - will launch a new podcast and audio division
Press Release · Los Angeles, CA, USA · via APA ·
APA, which continues to grow its agency across numerous fronts, announced today that Nick Panella has joined the agency to head the newly established Podcast and Audio Division at the agency, it was announced today by Kyle Loftus, Head of Content Development at APA. Panella comes to APA from powerhouse independent audio company Workhouse Media, where he worked with name brand talent and podcasts such as Shonda Rhimes, Oprah Winfrey, Ellen DeGeneres, Chris Lloyd (co-creator of Modern Family), Dan Patrick, David Harbour, Laverne Cox, Ed O'Neill, Karamo Brown (Netflix's Queer Eye), Jeffrey Dean Morgan (The Walking Dead), Sarah Wayne Callies, Terrell Owens (NFL Hall of Famer), The Try Guys (2B+ views on YouTube), Bob Saget (Full House), top podcasts Cold and The Letter (#1 podcast), and many others.
The move also establishes a strategic partnership between APA and Workhouse Media across the full audio landscape, most notably in podcasting. APA and Workhouse Media recently collaborated launching "More To It" with Marcellus Wiley on the Dan Patrick Network, they also are collaborating on a number of derivative deals, including a narrative project involving their top-rated true crime podcast The Letter and many more projects the companies are developing together.
At Workhouse Media, Panella launched and led Workhouse Media's podcast division to over a billion downloads. Other accomplishments include #1 podcasts, numerous podcast awards and nominations, executive producing credits on over two thousand podcast episodes, TV adaptations of podcasts, and raising millions of dollars to fund podcast startups. Panella also served as Advisor to the CEO and worked closely with Workhouse's broadcast radio team.
Since CAA purchase of ICM Partners, APA has been on an acquisition and expansion tear in order to secure its position as the top full-service alternative to the Big 3. Two weeks ago, APA announced a strategic partnership with Europa Content, a Brooklyn based publishing and production company that APA will handle media rights for. APA also announced last week the signing of iconic gaming company Atari to develop content based on the company's signature games. With the hiring of Panella, APA has now brought in 19 new agents since CAA/ICM, significantly fortifying their talent, lit, alternative TV, music and comedy touring departments, as well as launching an animation and voice-over department with industry vet Jennifer Rudin who served in the same role at ICM Partners and now a podcasting and audio department with Panella and Workhouse Media.
Said Kyle Loftus
"Nick is a stellar agent and will an invaluable resource to APA's rapidly expanding list of premium content creator clients. Working with Nick and expanding our relationship with Paul and his incredible team at Workhouse Media marks an extremely valuable expansion of resources for APA clients interested in any aspect of the audio space."
Said Paul Anderson, CEO of Workhouse Media
"Nick's combined creative and analytical background together with his business smarts has helped him forge successful collaborative relationships across the industry. Nick will be a great, strategic addition to APA's fast-growing business. We look forward to continuing our great relationship with him and with the talented content creators at APA as we expand our relationship with the agency."
Said Nick Panella
"After successfully working with APA agents and clients for many years now while at Workhouse Media, the transition to coming in house with them will be seamless, exciting and very productive."
This is a press release from APA which we link to from Podnews, our daily newsletter about podcasting and on-demand. This is reprinted verbatim; we may rewrite headlines and descriptions.