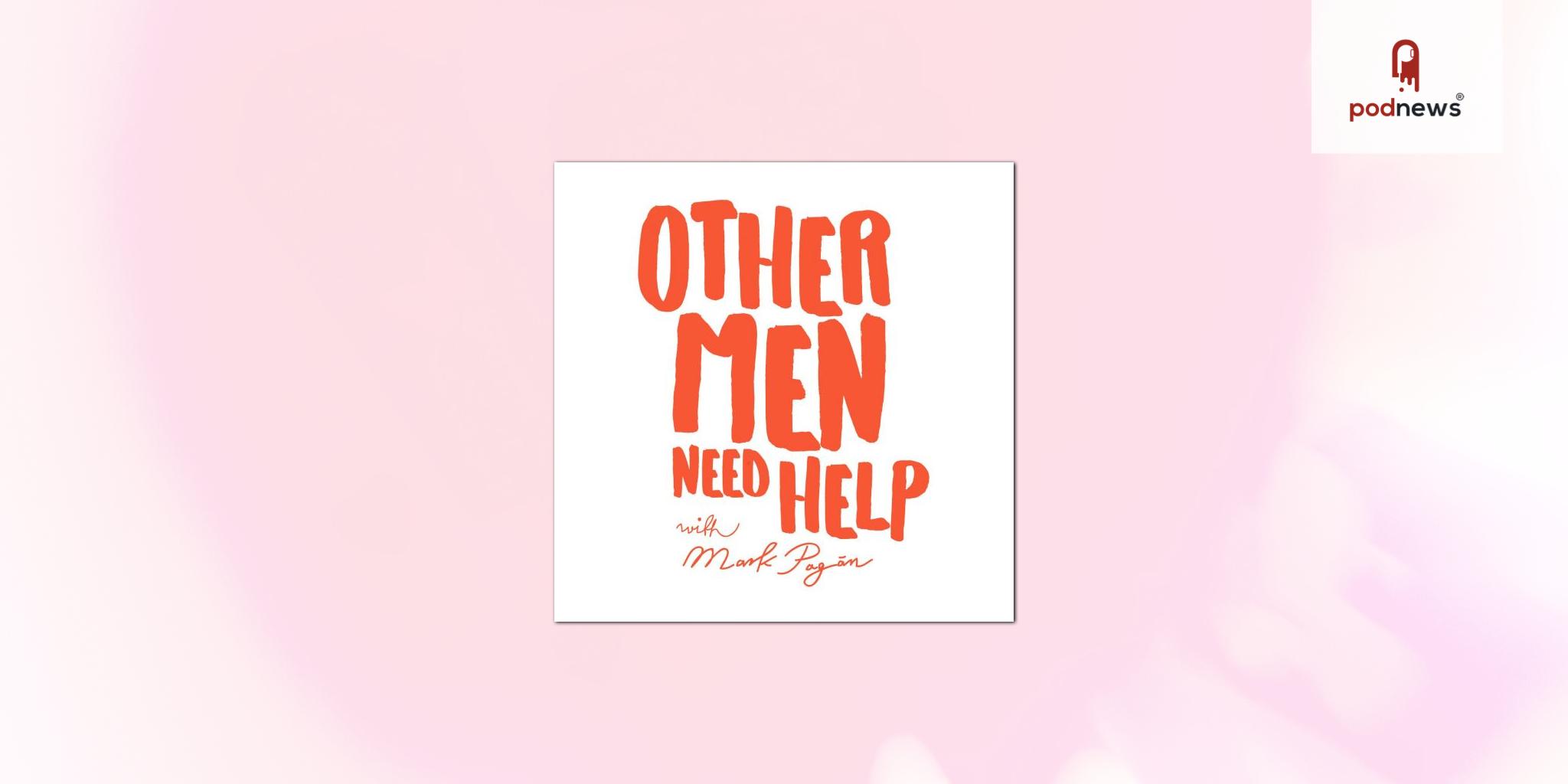 Other Men Need Help Podcast Launches Fourth Season
Press Release · · Updated
Award-winning podcast Other Men Need Help launches its fourth season this week, with the first episode premiering May 18th. Other Men Need Help is a narrative non-fiction audio series that takes a playful look at the absurdity of the male performance and the ways it masks a quiet need for connection.
Accolades for Other Men Need Help have appeared in Vulture, Men's Health, Wired, Los Angeles Review of Books, Financial Times, Good Housekeeping, Life Hacker, The Washington Post, and The Bello Collective. In addition to dozens of regular season episodes, bonus episodes, and live events, host Mark Pagán and Other Men Need Help have made guest appearances and contributed to WNYC's Nancy, Family Ghosts, and The Gender Knot. The series has won a Latin Podcast Award, Audience Award at IFP's Made in NY Media Center, and was nominated for a 2019 Webby Award for Best Individual Episode. Over the course of three seasons focusing on accountability, friendship between men, finding love as an older man, managing grief, and all the trappings of masculinity, we've noticed a pattern: men come to us, desperate for someone to talk to about their body image.
The last few years, in particular, have shifted our observation of men's bodies, and our calculations of how we're depicted — starting with the self scrutiny via the "Zoom mirror" initiating every work-from-home call. From dating profiles to influencer-inspired visual stories we are inundated everyday by self-curated images every time we open our dang phones.
These images tell a deeper cultural story. How are we seeing our masculine selves in photos? What's changed and what's stayed constant continues in the ways we capture, craft, and manipulate our self-mythology visually? And what can all of this tell us about men?
Other Men Need Help returns this year to explore these questions with season four: That's What I Look Like?!.
In this season, every episode tells the story of an image – from the cover of a romance novel to a concert photo that reveals a surprise bald spot to the ways a groomsmen photo reveals the longing for physical intimacy amongst some men. Six episodes about six men and six photos. This season, we're going to hear what they see. The six episodes will be released weekly from May through June on all major podcast streaming platforms.
Listen
This is a press release which we link to from Podnews, our daily newsletter about podcasting and on-demand. This is reprinted verbatim; we may rewrite headlines and descriptions.
This page contains automated links to Apple Podcasts. We may receive a commission for any purchases made.