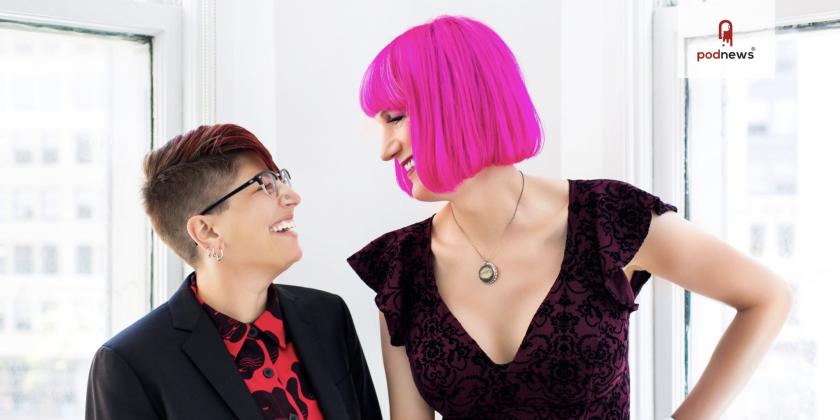 Silicon Valley vs. Science Fiction - a new miniseries
Press Release ·
Whenever the tech industry rolls out a new innovation, they always quote some great work of science fiction --- but Silicon Valley doesn't really understand the stories they're reading and watching. That's why the three-time Hugo Award-winning podcast Our Opinions Are Correct is launching a new miniseries called "Silicon Valley vs. Science Fiction," to explore all the ways that tech companies have misinterpreted or misunderstood the great works of the genre, in order to create marketing hype.
The first episode is a deep dive into some unexpected science fictional inspirations of today's AI products such as ChatGPT – and reveals some of the extremely unsavory underpinnings of Silicon Valley's AI philosophy. Future episodes will explore how mad scientist stories fueled the "difficult genius" myth among tech CEOs, and how Ayn Rand's work is implicated in the gig economy.
Our Opinions Are Correct is a biweekly podcast from bestselling science fiction authors Charlie Jane Anders and Annalee Newitz, and produced by Veronica Simonetti. In each episode, they explore the connections between science fiction and society – and interview amazing guests like RF Kuang (author of Babel), New York Times columnist Jamelle Bouie, William Gibson (author of The Peripheral), astrophysicist Katie Mack (author of The End of Everything), and the showrunners of Lucifer and Star Trek: Picard.
Now in its fifth year, Our Opinions Are Correct is a completely independent, audience-supported podcast that has nearly a million downloads.
"Listen and it will blow your mind." — Buzzfeed
"I love hearing two of the most delightful minds in geekdom take a deep dive into subjects close to my heart. A can't-miss podcast for the nerdy-inclined!" — Felicia Day, actor and creator of The Guild
"I'm a longtime fan of my friends Charlie Jane Anders and Annalee Newitz and their prodigious output. They are joyous lovers of popular culture; both its creamy mainstream center as well as its wonderfully diverse outlying territories. And they're hilarious and dedicated ambassadors to both. And yes, their opinions are correct. " — Adam Savage, creator of Tested and Mythbusters
Listen
This is a press release which we link to from Podnews, our daily newsletter about podcasting and on-demand. This is reprinted verbatim; we may rewrite headlines and descriptions.
This page contains automated links to Apple Podcasts. We may receive a commission for any purchases made.