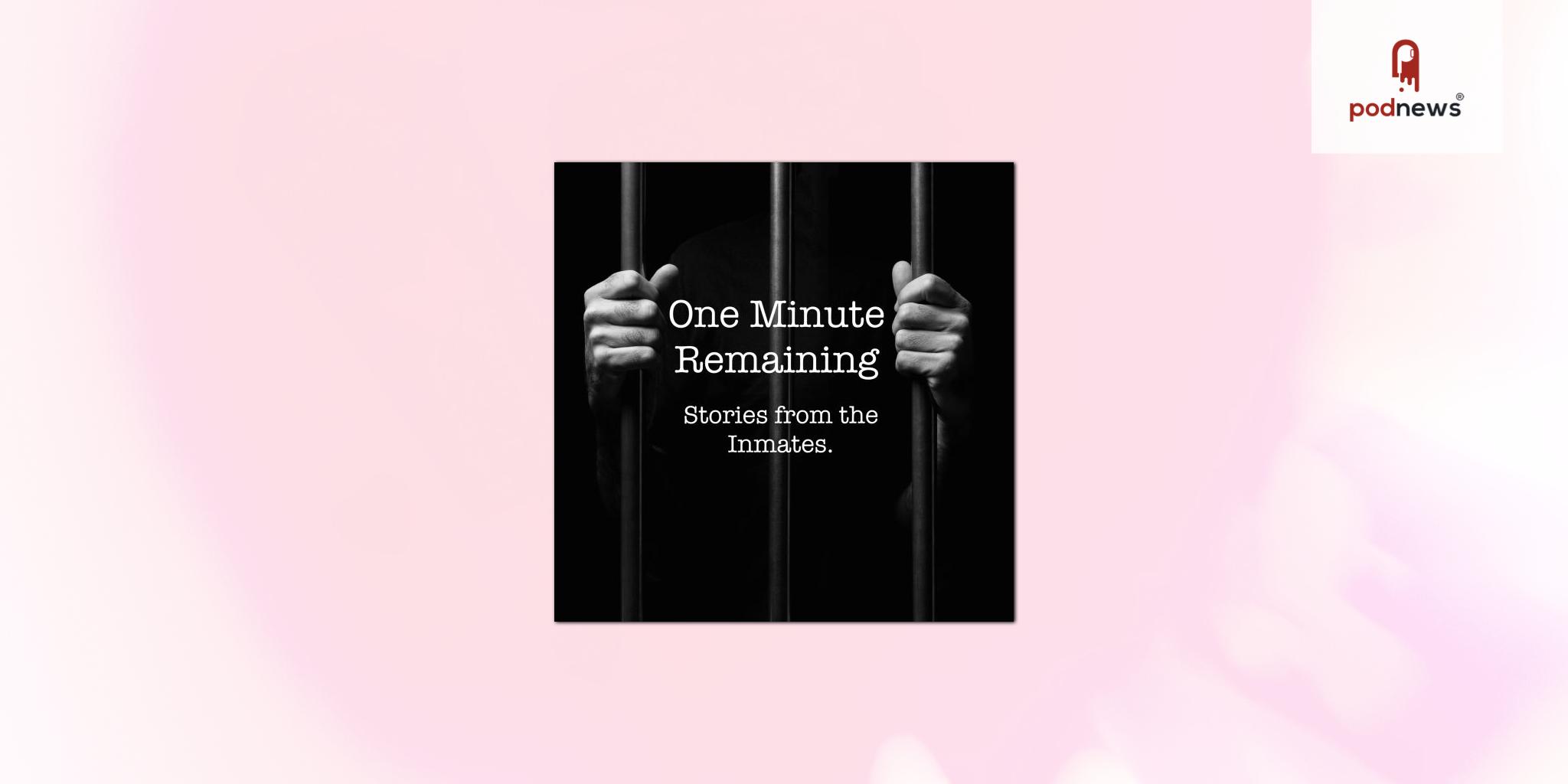 Australian True Crime Podcast 'One Minute Remaining' Finds Global Success, Hits 2 Million Downloads
Press Release · Melbourne VIC, Australia · via Sound Story/Acast ·
The Australian true crime podcast One Minute Remaining has hit two million downloads in just nine months since its launch.
In One Minute Remaining, Jack Laurence speaks with inmates serving lengthy sentences in the United States about their convictions for a range of different serious crimes from arson, robbery, attempted murder and murder itself. The creation of former Australian radio host Jack Laurence, One Minute Remaining has released over 60 episodes and allows numerous incarcerated men and women to tell their stories. Jack looks at the case against them and allows the inmates to tell their accounts of the events that lead up to their incarceration until there's one minute remaining.
Jack Laurence said: "It's honestly mind blowing what the show has managed to achieve in the last nine months and I couldn't be more proud. We've not only created a product that people seem to be really enjoying but also a really strong loyal brand following with over 4,000 people interacting with the show in our Facebook group each week."
One Minute Remaining has not only been hitting big download numbers but has also been featured at the top of the major charts across Spotify and Apple. It reached number one on Apple's Australian podcast charts, as well as the number one true crime show on both Apple and Spotify simultaneously at the beginning of this year.
Guy Scott-Wilson, Acast's Content Director for Aust/NZ said: "What Jack has created with One Minute Remaining is a testament to the unwavering power of great storytelling. It's a unique format, has real human interest and a higher purpose - so it's no surprise to see it tap into Australia's enduring love of true crime so emphatically. As a creator-centric platform, we love watching Jack succeed with his ambitions for this show!"
Jack credits the secret of One Minute Remaining's success to not just having a great product but also the help of others within the podcast space, "I've been so lucky to have had other more established podcasts allow me the opportunity to feature on their shows which has definitely helped catapult us in such a short space of time. Shows like Meshel Laurie's Australian True crime and the boys at The Alpha Blokes have all been so incredibly generous and supportive of the show and I will forever be grateful for their support," he said.
With the high quality of the episodes produced each week, you'd be forgiven for thinking that it has a large team behind but that's not the case, other than Jack who hosts, produces and edits the show, Dom Evans, Earsay's Founder and Head of Production, is his only other member of the team.
Dom Evans, Owner of Earsay productions said: "Since Jack first shared the demo with me in August of last year, I knew this show would be big - I just didn't realise how big. These numbers confirm that if you build it and build it well, they will come. The loyal fan base One Minute Remaining now has is incredible."
As for the future of One Minute Remaining, Jack hopes to be able to continue for many years to come, "When I started the show I honestly wasn't sure where it would lead or how long it may last, I guess I still don't but all I know is that I will continue to create it for as long as people want to hear it."
A new episode of One Minute Remaining is released every Tuesday and Thursday. One Minute Remaining is hosted, distributed and monetised by Acast as part of the Acast Creator Network, ensuring it can be heard here and across all podcast platforms.
Listen
This is a press release which we link to from Podnews, our daily newsletter about podcasting and on-demand. We may make small edits for editorial reasons.
This page contains automated links to Apple Podcasts. We may receive a commission for any purchases made.