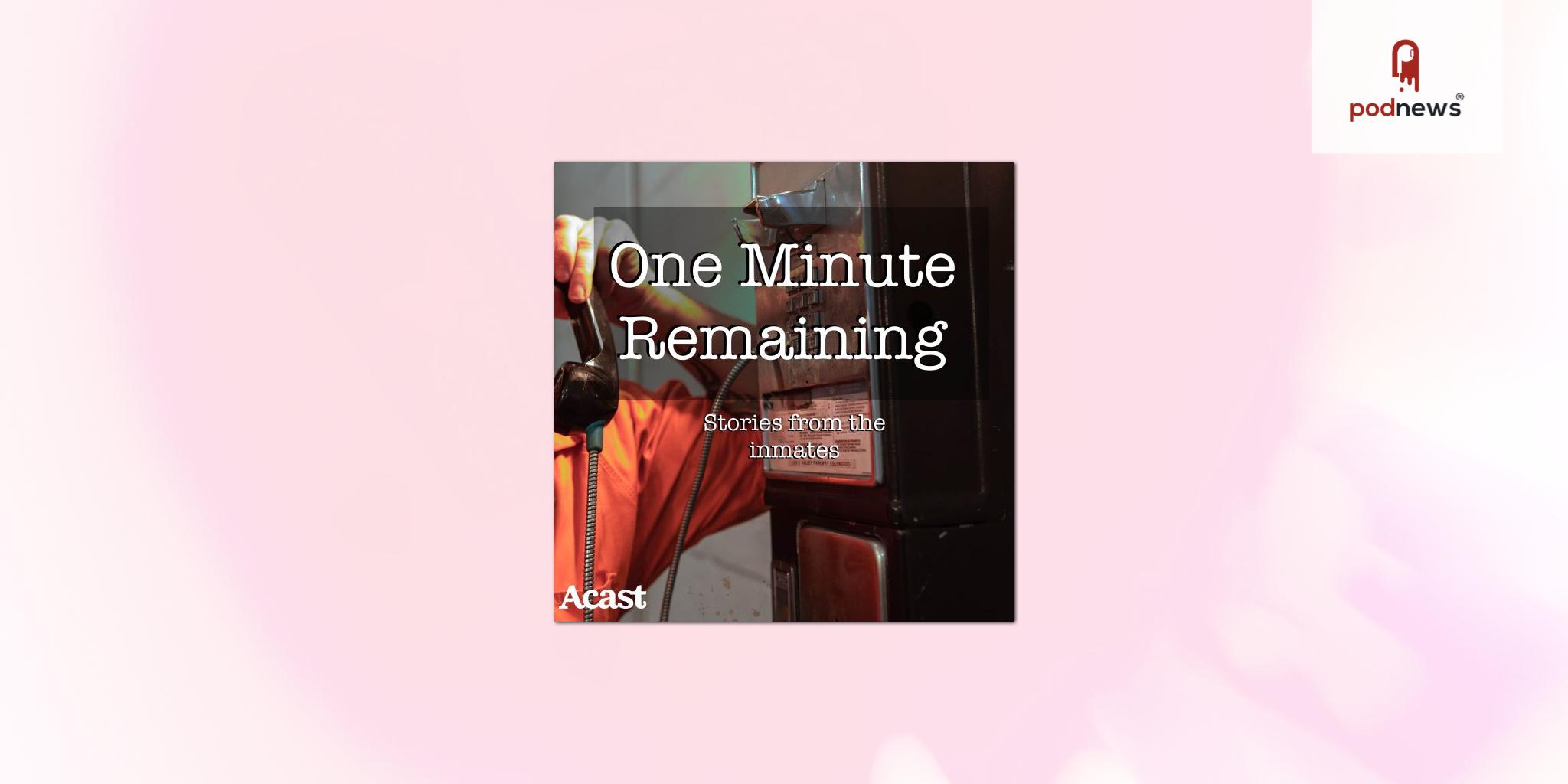 New Aussie true crime show hits #3 in the podcast charts
Press Release ·
The newest Australian True Crime podcast, One Minute Remaining - Stories from the inmates has in recent days surged its way to the top of the Australian podcast charts overtaking juggernaut shows like Hamish and Andy and ABC Radio's Conversations.
Launching on September 20th of this year 'One Minute Remaining' was quick to garner interest around the country and globally.
With its fresh take on what is one of the biggest genres in the true crime space, One Minute Remaining was quickly noticed by the industry as one to watch. Featuring in apples infamous 'New & Noteworthy' shortly after it debuted, it was also recognised by The Daily Telegraph as one of its 'Top 10 new podcasts'.
The show's creator and host, former radio personality Jack Laurence says it's come as quite a shock, "In all honesty I've had some really stressful nights and days worrying about the fact that I had quit a full-time job to do this. In fact, the day before it took off, I'd started looking around at what work there was available, I was getting quite nervous."
Jack also says that it's because of an appearance on one of the country's biggest crime podcasts that his show has been able to gain such exposure. "One thing I quickly learnt about podcasting is, you can have a fantastic show but it's actually getting people to hear it that is the biggest challenge, so when I was invited on 'True Crime Conversations' to talk about one of the cases I cover it really changed the game and I'm extremely grateful to the team for giving me that exposure".
It's still very early days for this new show with just nine episodes out and Jack says he's under no illusions that there's still a lot of work to be done, "This show is a lot of hard work and it's very rewarding to see it at the pointy end of the charts, we still have a lot more to do to make sure we keep delivering on the quality of each episode but I'm going to enjoy this little moment while I can because by the time people read this we could be at #203."
Listen
This is a press release which we link to from Podnews, our daily newsletter about podcasting and on-demand. This is reprinted verbatim; we may rewrite headlines and descriptions.
This page contains automated links to Apple Podcasts. We may receive a commission for any purchases made.