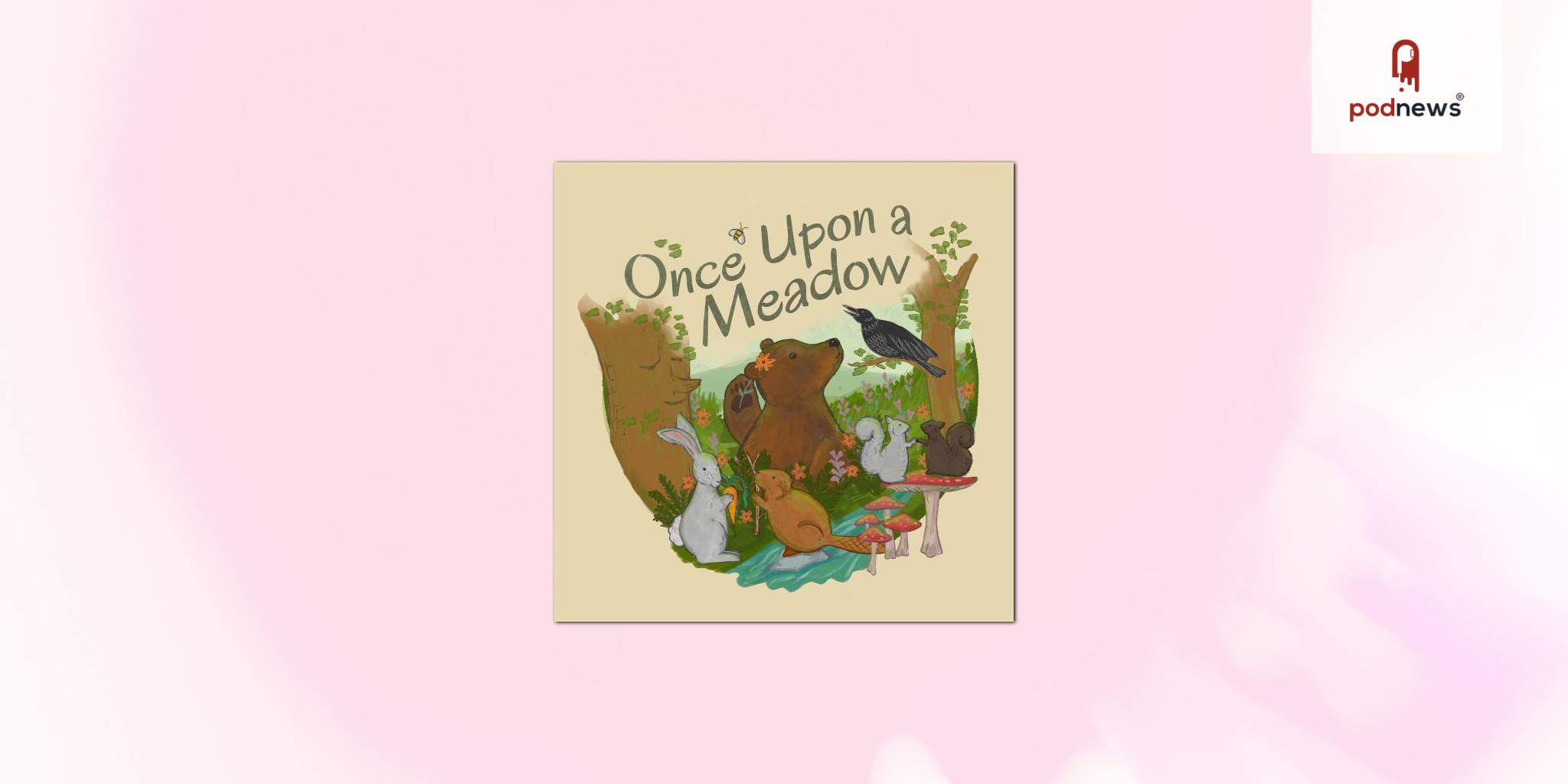 New kids' podcast shares uplifting tales focused on environmental and social justice
Press Release · Laramie, WY, USA ·
From the creators of the award-winning podcast Out There comes Once Upon a Meadow. Launching February 7, this innovative program for 4- to 9-year-olds features fictional tales about a community of animals and plants who work together to flourish, despite their differences.
"In today's fractious times, we need uplifting stories that help children learn to compromise and treat others with respect," said Jeff Lockwood, an ecologist and the writer-narrator of the stories.
In the tradition of Prokofiev's "Peter and the Wolf," each story includes original music by internationally acclaimed composer and pianist Nadav Amir-Himmel. Willow Belden, a former public radio journalist, host of Out There, and producer of Once Upon a Meadow, says the team sought to model the world they hope to create. "For example, Rabbit is nonbinary but doesn't face discrimination," Belden said. "In fact, we don't draw attention to Rabbit's gender at all. We simply use they/them pronouns. This normalizes the use of gender-inclusive language for young listeners."
Each story was reviewed by consultants from QTBIPOC communities. One consultant, Tracey Owens Patton, a professor of Rhetoric and Critical Cultural & Mediated Studies, said Once Upon a Meadow allows children to "explore community, friendships, and … social justice issues in the 21st century at an age-appropriate level." She added that the podcast helps kids to value seeing the world "through perspectives other than their own."
Once Upon a Meadow includes more than tales of compassion and compromise. To encourage critical thinking, each episode concludes with young listeners sharing their thoughts about the story's message.
In addition, the podcast's website (onceuponameadow.com) provides materials for ongoing learning, from art projects to scavenger hunts.
Tara Hutson, a children's librarian and marketing coordinator for the podcast knows what it takes to engage the energy and imagination of kids. "Podcasts are great for children," Hutson said, "because they activate young minds more than watching something on a screen."
With characters ranging from a moose to a honeybee, Lockwood said, "Our tales include all creatures great and small, as well as silly, angry, kind, confused and wise—much like us." Indeed, we could all use some gentle stories to help us think about the tough questions of living in community.
Listen
This is a press release which we link to from Podnews, our daily newsletter about podcasting and on-demand. This is reprinted verbatim; we may rewrite headlines and descriptions.
This page contains automated links to Apple Podcasts. We may receive a commission for any purchases made.