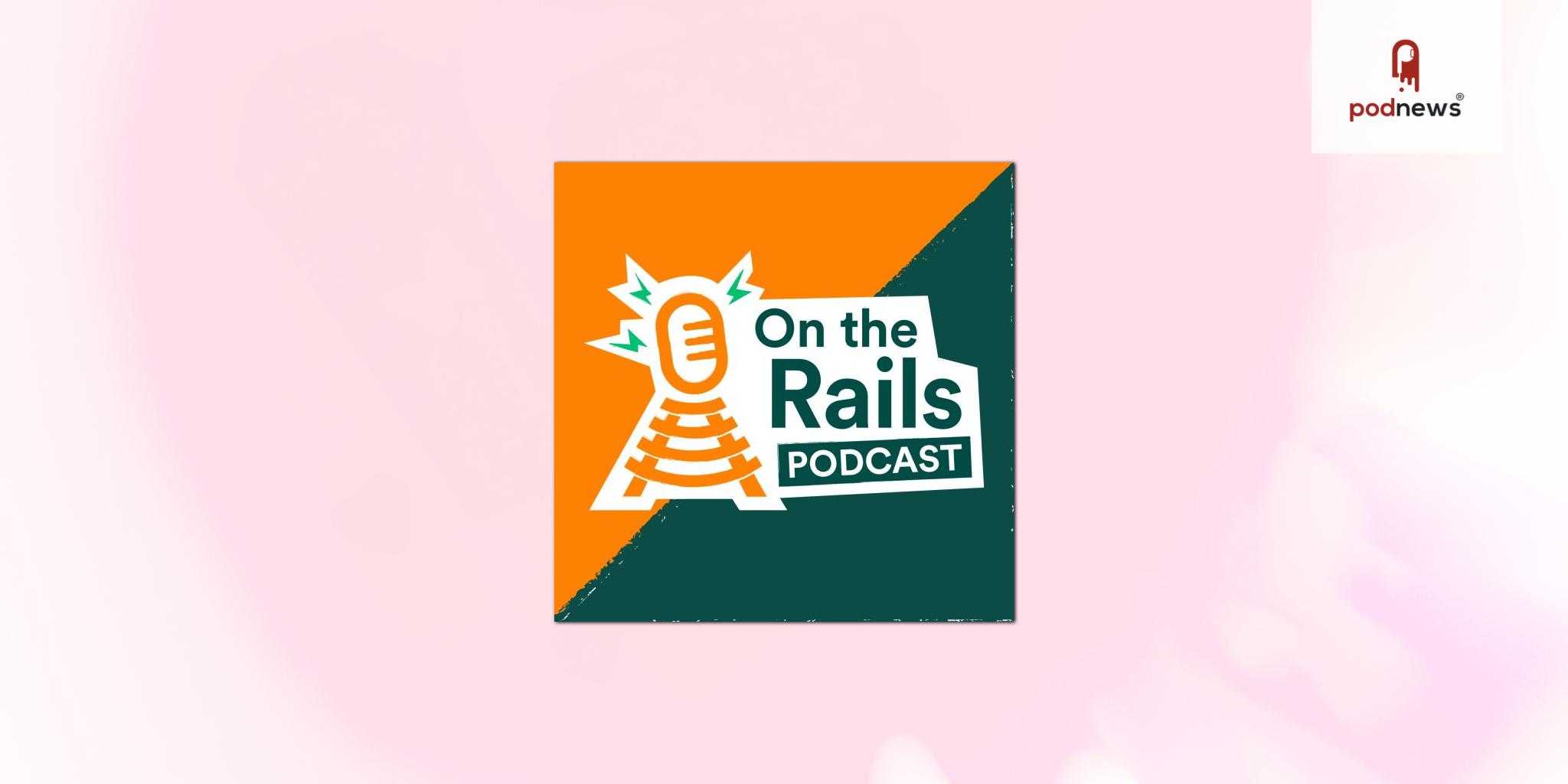 West Midlands Trains Launches New On the Rails Podcast
Press Release · Manchester, UK · via Cue Podcasts ·
Cue Podcasts have partnered with West Midlands Trains (WMT) to launch On the Rails, a podcast delving into a series of rail-related topics, travel tips, and industry stories told by members of the WMT family. On the Rails is hosted by Liam Bolland, Media Relations Executive at WMT and London Northwestern Railway (LNR).
The series not only sets out to explore a range of rail-related topics, but also aims to be the go-to place for listeners wanting to get their train or transport fixes. Topics include tips for navigating the strikes, ways to perfectly time ticket purchases and save money, tips for traveling by rail, and so much more. Episodes will also feature interesting conversations with members of the WMT family - from the longest serving members of staff, to the newest recruits.
Episode one is available now on all major listening platforms, and welcomes guests Andrew McGill (Public Affairs Manager at WMT), Melanie Bryett (Wolverhampton's station manager), Shaun Keeling (Head of Security at WMT), and Vicky Cropper-Clarke (Head of Stakeholder & Community at LNR). With Liam, they discuss safety and security onboard the railway, the measures in place to ensure passenger peace of mind, ways to outsmart ticket prices, money-saving travel tips, the behind-the-scenes action keeping the railway running smoothly, and more.
On the Rails is produced in partnership with Cue Podcasts, a UK-based production company specialising in branded podcasts. The team at Cue have previously produced shows for SailGP, Roc Nation, Azets, Samsung, VICE, Halifax, and more. Liam Bolland, host and Media Relations Executive at WMT said: "The aim of On the Rails is to give a compelling insight into all things rail, and hopefully, episodes will deliver this by offering a valuable experience to listeners. With railway tips, insightful advice, and exclusive interviews, there'll be many fascinating railway stories from colleagues within WMT, LNR, and others across the industry."
Niall Killeney-Taylor, Head of Production at Cue Podcasts said: "I'm delighted with our partnership with West Midlands Trains. On the Rails signifies a unique blend of entertainment, education, and service to the community. By leveraging the strength of audio storytelling and insights from those within the WMT family, we believe On the Rails will not just be a podcast - it will be a compelling journey down the tracks of the rail industry's past, present, and future. Together with our esteemed host, Liam Bolland, we're excited to embark on this ride and make every episode a ticket to discovery."
West Midlands Trains is a UK-based train operating company providing services to destinations across the West Midlands via Birmingham New Street, and Birmingham Snow Hill. It's also the parent company of London Northwestern Railway, which operates passenger trains between Liverpool and Birmingham, and on the West Coast Main Line to and from London Euston.
Listen
This is a press release which we link to from Podnews, our daily newsletter about podcasting and on-demand. We may make small edits for editorial reasons.
This page contains automated links to Apple Podcasts. We may receive a commission for any purchases made.