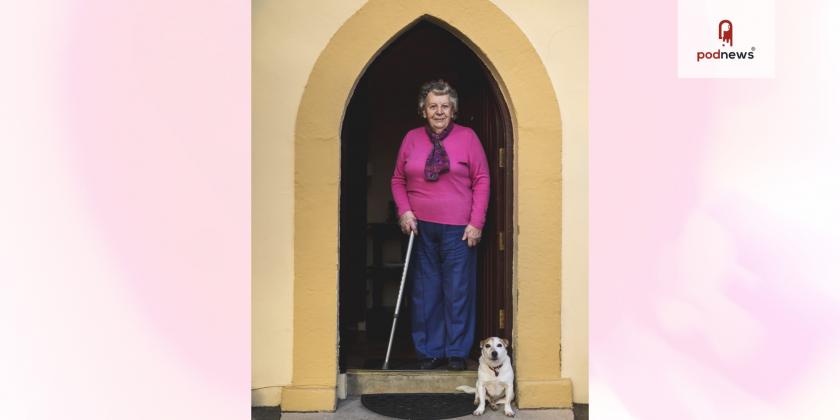 Oldest Podcast Guest of all Time Appears on Soul Brew Podcast
Press Release · Donegal, Ireland ·
Soul Brew Podcast hosts Stephen and Aidan believe that their latest guest may be the oldest ever podcaster. Aidan's grandmother Mara Hunter, born in 1930 stars in the latest episode of Soul Brew "Reeling in the Years". Aidan goes through the decades with Mara discussing life in Ireland through World War II, the troubles in the north, and living without electricity until after she was married.
Mara, who lives in rural Donegal and has done her whole life speaks about how she had no shoes during childhood, and how everyone worked long physical hours believing people may have been healthier back in the day and is glad she was brought up in that era. This podcast gives a fascinating insight into life in Ireland through the years and if Mara could get on social media we are sure she would have many fans after this wonderful listen.
The aim of the show is to create a community that can share thoughts, ideas, love, compassion, positivity, and realism in a safe non-judgemental environment. Aidan and Stephen want to do this while promoting discussions about the meaning and purpose of life, mental health, physical health, and topics such as happiness, stoicism, social media, and milestones of life e.g., college.
Aidan Hunter is currently running Kibbon Coffee in Gartan, Donegal and recently completed a certificate course in Counseling and Psychotherapy. Aidan previously owned his own gym and sold his business after recovering from testicular cancer in 2017. Thereafter, he moved to Vienna, Austria, where he followed his passion for coffee. Aidan had to overcome cancer again in 2019 and his experiences through life and business have helped shape him into being curious about the complexity of life and discussing it over a cup of well-brewed coffee. The 29-year-old loves nothing more than spending time with those he loves, exercising, and sea dipping.
Stephen Doak received a degree in Public Health & Health Promotion in 2013 and worked for years on a number of health and wellbeing projects. In 2017 he decided to focus on living and traveling, working a variety of jobs from picking potatoes to being a barista enabling him to trek around the globe. In 2020 he moved home to his native Donegal from Australia to begin a research masters, studying the diet and lifestyle behaviors of students. The thirty-year-old surf instructor and avid GAA player has a passion for promoting health through diet, and lifestyle and helping empower others to become healthier versions of themselves in mind, body, and soul.
Listen
This is a press release which we link to from our daily newsletter about podcasting and on-demand. This is reprinted verbatim; we may rewrite headlines and descriptions.
This page contains automated links to Apple Podcasts. We may receive a commission for any purchases made.