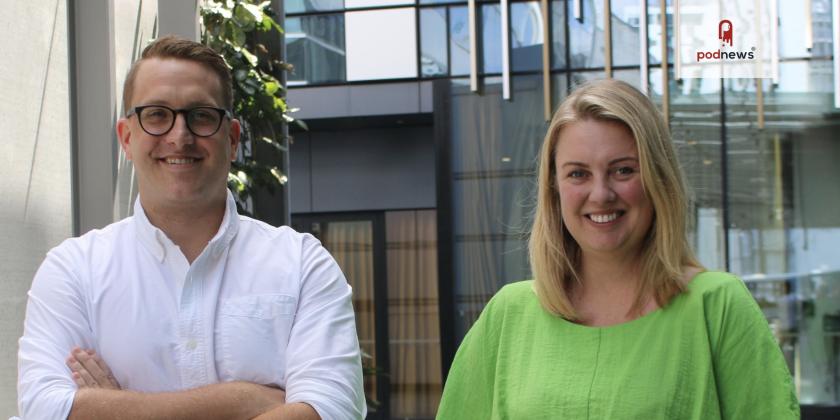 NZME's iHeartRadio investing for growth in 2022
Press Release · Auckland, New Zealand ·
New Zealand Media and Entertainment (NZME) is continuing to build its podcasting prowess with key partnerships and appointments in the iHeartRadio team, accelerating growth for 2022.
NZME's iHeartRadio has made two key appointments to support its growth; Sam Collins as iHeartRadio Content Director, who will be responsible for developing and producing NZME's original content, and Sarah Catran as GM Podcast Commercial & Partnerships, leading an audience-centric approach to advertising solutions across existing and new podcasts.
James Butcher, NZME's Head of Digital Audio and iHeartRadio says Collins and Catran will contribute to the leadership of the network. "Sam and Sarah are experts in their field and perfectly placed to take iHeartRadio into a new era as we expand and amplify our digital offering."
Extending their reach, NZME's iHeartRadio has entered into an exclusive partnership to represent leading content from ARN's iHeartPodcast Network Australia and global network Audioboom, giving New Zealand advertisers access to some of the world's leading podcasts and will complement the existing stable of original content. This includes titles from ARN's iHeartPodcast Network Australia including Jase & Lauren, Life Uncut and She's On The Money. New titles from Audioboom include Casefile and No Such Thing As A Fish.
James Butcher says these partnerships expand the audience reach for New Zealand brands looking to reach consumers in the growing medium of podcasts.
"Podcasts have rapidly become one of the most popular ways for listeners to consume audio content and that momentum is only continuing. We're proud to offer world-class global content with some of New Zealand's most-loved shows, and we're excited to partner with ARN's iHeartPodcast Network Australia and Audioboom to help leverage these further for local brands.
"NZME's portfolio of podcasts well exceed the total download numbers of any other platform, according to NZ Podranker, and these partnerships will support our growth as we continue to solidify iHeartRadio as the premier podcast destination for Kiwis," says Butcher.
Stuart Last, CEO of Audioboom says: "We are proud to be the third largest podcast publisher in New Zealand. With the commercial support of NZME we can continue to develop our offering, bringing more of the world's most creative talent and best shows to podcast fans in New Zealand."
This is a press release which we link to from our daily newsletter about podcasting and on-demand. This is reprinted verbatim; we may rewrite headlines and descriptions.