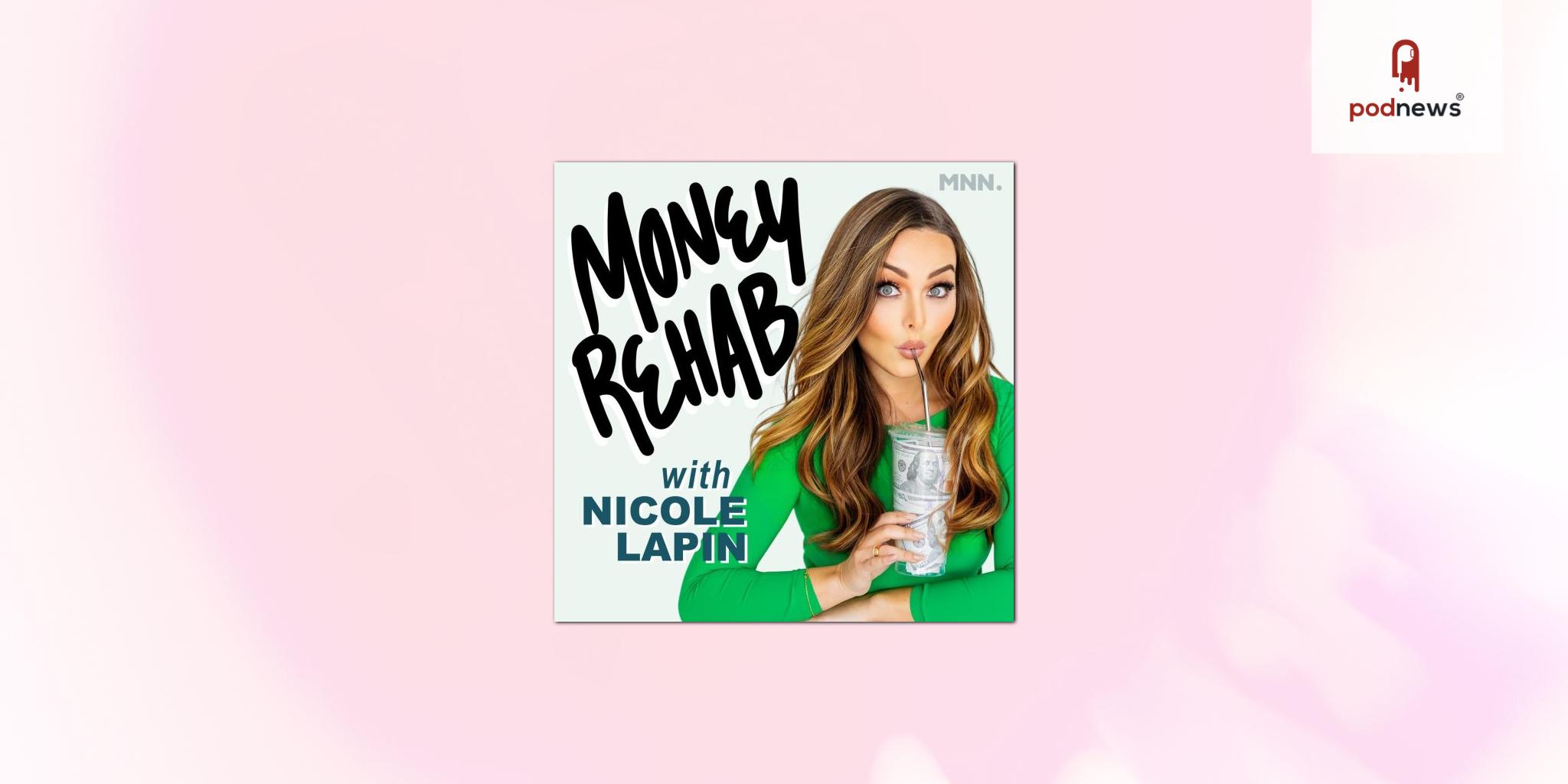 Nicole Lapin Launches "Money News Network," Podcast-Driven Network Created to Champion Financial Literacy
Press Release · Los Angeles, CA, USA ·
Nicole Lapin, prolific New York Times and Wall Street Journal bestselling author and former CNN, CNBC and Bloomberg news anchor, announced today her first-of-its-kind business- and finance-focused podcast network, Money News Network (MNN). MNN will be the home of the premiere business podcasts and personalities.
"We are still in the beginning of what the significance of podcasting will be in our media landscape," says Lapin. "I worked for years at money and business-focused television networks. The same niche networks in audio haven't yet been fully formed. That's why I wanted to put my stake in the ground now."
MNN will expand on the success of "Money Rehab," which hit #1 on Apple Podcasts' business charts by creating like-minded shows for that audience. As a network, MNN is able to rapidly grow individual shows and gain market share through targeted cross-promotions as well as innovative ad and subscription models that are driven by the breadth of its niche audience.
Of its initial slate, MNN has three podcasts out now: the daily financial advice and news show "Money Rehab with Nicole Lapin," the career development show "Help Wanted with Jason Feifer and Nicole Lapin," and the advanced investing podcast "We Have Options with Dominique Broadway." Later this year, MNN will release a financial crime series "Filthy Rich with Hill Harper," a venture capital show "Pitch Me with Jesse Draper," a stock trading show "Trade Like Einstein with Peter Tuchman," and a wealth-building show with episodes in English as "Money Maker with Nely Galán" and in Spanish as "Mi Mundo Rico con Nely Galán."
MNN is co-founded by Morgan Lavoie, a rising star in the podcast space. Lavoie comes from iHeartMedia where she produced various chart-topping podcasts. Feifer, Entrepreneur Magazine's editor in chief, serves as a strategic advisor. Lapin and MNN are represented by CAA and YMU Entertainment.
"MNN's mission is to champion financial literacy and bridge the wealth gap through podcast-first content by not only making money news accessible but also working for the accessibility of the system itself," said Lavoie.
"Money Talks," the network's inaugural live podcast and educational event will be at Dynasty Typewriter in Hollywood on February 22nd.
Fast Facts:
*more than one-third of Americans say they're in worse financial shape than last year
*77% of Americans report feeling anxious about their financial situation
*At the same time,new business applications are hitting record highs and over the last three years, brokerages have seen an unprecedented surge in first-time investors and traders.
*The podcasting industry is experiencing explosive growth and is forecast to be a $94.88 billion industry by 2028.
Visit moneynewsnetwork.com for more information, or follow on socials: Instagram - @moneynews | TikTok - @moneynewsnetwork | YouTube - https://www.youtube.com/justmoneynews | Facebook - https://www.facebook.com/justmoneynews
Listen
This is a press release which we link to from Podnews, our daily newsletter about podcasting and on-demand. This is reprinted verbatim; we may rewrite headlines and descriptions.
This page contains automated links to Apple Podcasts. We may receive a commission for any purchases made.