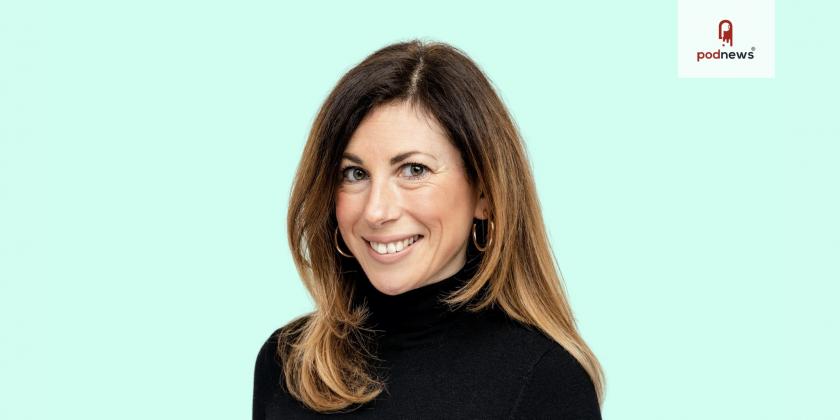 Podcast ad platform Adelicious builds on rapid growth with new Agency Director
Press Release · London, United Kingdom ·
Nicole Gardner has joined Adelicious as Agency Director, as the podcast ad platform grows to meet rising demand.
Challenger ad platform Adelicious has been able to capitalise on the current boom in podcast ad spending. With more brands turning their attention to podcasts, and more podcasters seeking to make authentic connections with brands, Adelicious' bespoke approach is exactly what many in the industry have been looking for. With demand for its services expanding fast, Adelicious continues to build a team in support of this rapid growth.
Nicole Gardner joins as Agency Director, looking to develop a commercial agency sales team and pursue new opportunities in podcasting, particularly around demand for host-read ads. She brings ten years of experience at Global Radio, and an extensive network of business contacts.
"I had heard about what Adelicious were doing, and it was something I wanted to be part of," says Gardner. "In moving from a large media organisation to a start-up, I'm excited about the opportunity to make a difference, to build something from the ground up. And my clients are excited about it too. There is a real appetite for alternatives, for innovation, and for competition in podcast advertising."
This demand for alternatives is the driver of Adelicious' success. The platform was launched in the summer of 2020 by two podcast producers who wanted more flexibility in how they monetised their podcasts. Their 'by podcasters, for podcasters' philosophy has resonated with the industry, offering higher revenues, greater transparency and more options. The network already serves millions of listens every week, and continues to add high quality podcasts to its portfolio.
"We're growing so quickly" says MD Andrew Goldsmith. "We need talented people with experience and who can hit the ground running, and that's what we have with Nicole. I can't wait to work with Nicole to deliver great campaigns for our clients and help us continue to expand."
About Adelicious: Adelicious is a premium podcast network, built by podcasters. We are the home of high quality, unique podcasts covering all genres and delivering millions of listens every month. Our mission is to connect brands with these premium podcasts and their highly engaged audiences via host-reads, pre-recorded spot ads and bespoke branded content, using a variety of targeted opportunities.
Adelicious founders: Adelicious was founded by David McGuire and Pascal Hughes, of podcast production houses Stabl and Noiser respectively. They founded Adelicious in the summer of 2020.
This is a press release which we link to from our daily newsletter about podcasting and on-demand. This is reprinted verbatim; we may rewrite headlines and descriptions.