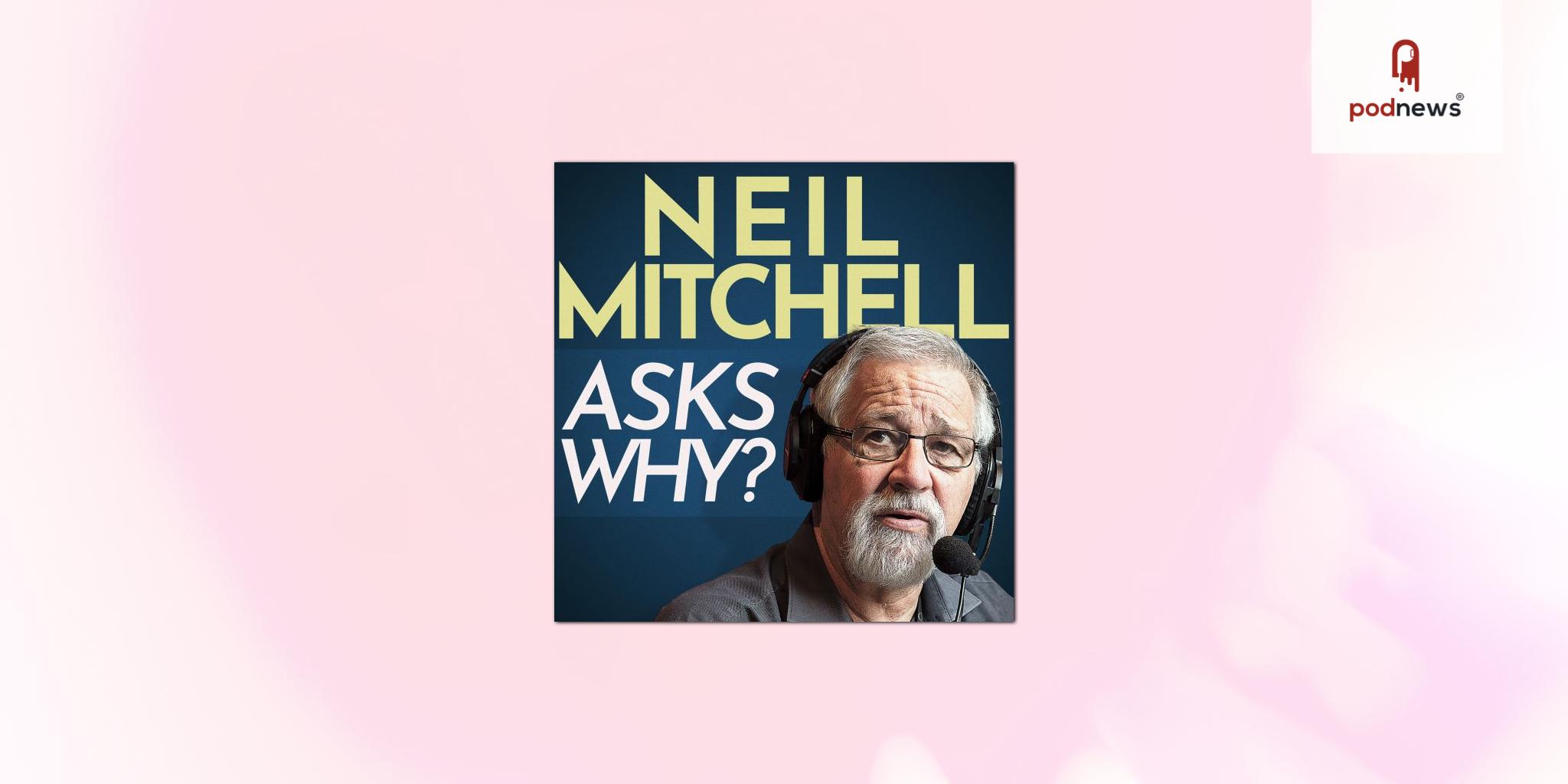 Respected broadcaster Neil Mitchell 'Asks Why?' in new podcast series
Press Release · Melbourne VIC, Australia · via Nine ·
With more than 30 years' experience as one of Australia's most successful and respected broadcasters, 3AW's Neil Mitchell is taking on a new challenge, today launching his new podcast series, Neil Mitchell Asks Why?
Produced by 9Podcasts and released every fortnight, the six-part series, Neil Mitchell Asks Why? sees Mitchell sit down with leading Australians from all walks of life, who have something to say, and more importantly, a fascinating story to tell.
The premise of the podcast is based on the very question that Mitchell has become famous for asking: why? Why do people make certain decisions; why do they believe in what they do; why are they who they are… and what happened along the way.
This podcast is different to what listeners will find on Mitchell's daily radio show, with the conversations longer and more detailed, while also being relaxed so that listeners truly get the time to understand each guest. However, as is Mitchell's style, the conversations could still go anywhere with that one question nobody ever expects.
"I'm looking forward to this immensely. Radio is a superb medium but time can be your enemy. With the podcast I will be able to go into greater length to tease out what is behind a person or an event", said Mitchell.
"After a million years of asking questions in radio, TV and newspapers I feel this will give me the chance to ask even more. But there is still one unbreakable rule for guests, whoever they are – they must be interesting."
Listen to Neil Mitchell Asks Why? every fortnight from Tuesday 21 February.
Listen
This is a press release from Nine which we link to from Podnews, our daily newsletter about podcasting and on-demand. This is reprinted verbatim; we may rewrite headlines and descriptions.
This page contains automated links to Apple Podcasts. We may receive a commission for any purchases made.