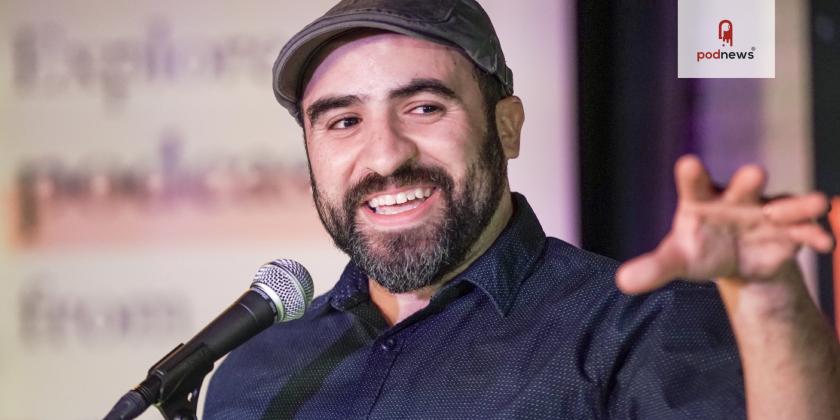 Colorado Public Radio Announces New Storytelling Podcast
Press Release · Centennial, CO, USA · · Updated
Colorado Public Radio announced today a new podcast focused on sharing Coloradans' stories recorded at live storytelling events. My Story So Far is hosted by CPR Community Audio Producer Luis Antonio Perez (above), and comes out March 23.
"Participating in story slams and organizing them changed my life," Perez said. "Feeling how powerful it is to tell my own stories in front of an audience and witnessing that thrill in others is captivating. With this podcast, we are seeking out people whose stories haven't been represented yet, offering them coaching and the chance to speak their truths in a supportive space full of people who can directly relate to their experiences."
"My Story So Far" will initially contain six episodes, each featuring stories around a shared experience captured at live storytelling events in Colorado. At each event, people shared their personal stories – some for the first time ever – before an audience of others from the same community.
Stories at these events have included formerly incarcerated people talking about rebuilding their lives, high school students in Aurora participating in a youth podcasting program, Marshall Fire survivors describing what they learned from the tragedy and restaurant industry workers from the Denver metro area sharing memories of tough jobs they can't help but love. Before each event, storytellers worked with Perez as their coach to learn how to craft and hone their stories.
Perez joined CPR's Audio Innovations Studio in 2020, bringing vast experience in storytelling, radio and podcasting. He's won several story slams as a storyteller himself, and he brings this passion for personal narratives to the podcast as its host and coach. Perez is also a co-host of the award-winning "Music Blocks" podcast from CPR and has worked as a producer on other CPR podcasts including "¿Quién Are We?" and "Back From Broken."
The podcast debuts on March 23 and the first season will feature six episodes released every other week on Thursdays.
To learn more about CPR's community audio initiatives and get updates on this podcast and future storytelling events, visit this page.
Listen
This is a press release which we link to from Podnews, our daily newsletter about podcasting and on-demand. This is reprinted verbatim; we may rewrite headlines and descriptions.
This page contains automated links to Apple Podcasts. We may receive a commission for any purchases made.