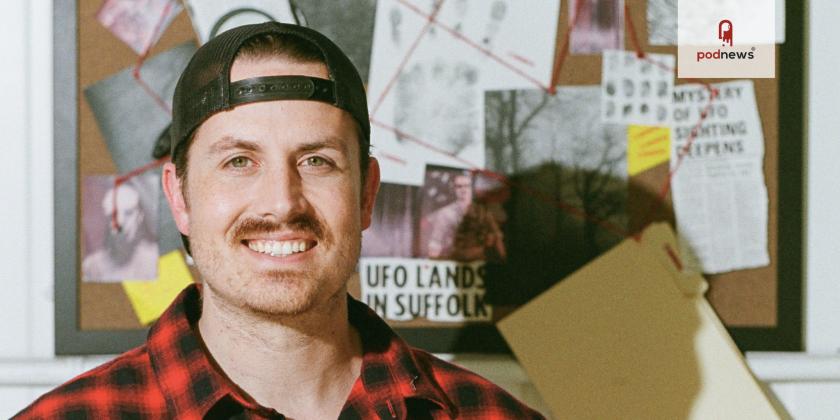 MrBallen and Global Content Company Ballen Studios Ink Exclusive Distribution and First-Look Deal with Amazon
Press Release · Los Angeles, CA, USA ·
Today it was announced that Amazon Music, home to millions of global music and podcast listeners, closed an exclusive distribution and first-look deal with Ballen Studios, the global content company behind one of the internet's biggest storytellers, John Allen–also known to his millions of fans globally as MrBallen. Starting on November 1, all new and existing episodes of the true crime hit MrBallen Podcast: Strange, Dark and Mysterious Stories will live exclusively on Amazon Music. As part of the deal, Amazon Music will also produce additional podcasts with Ballen Studios, and have first-look rights for all new content to further expand Allen's unique storytelling style and the world of MrBallen into film, television, games, consumer packaged goods, audio content, and more. Audiences around the world can listen to MrBallen Podcast: Strange, Dark and Mysterious Stories by downloading the Amazon Music app.
"The Strange, Dark and Mysterious community is the only reason I have the platform that I do today," said Allen. "I will always be dedicated to bringing them the best, and continually raising the bar with the art of storytelling. Working with Amazon Music allows us to do just that—the team at Ballen Studios and I are ready to expand our world of storytelling into television, film, books, games and more to keep serving the MrBallen community in ways we never could have imagined before. We're just getting started."
"John Allen has built an authentic and compelling story-telling brand that clearly resonates with MrBallen's millions of passionate fans," said CEO of Wondery, Jen Sargent. "We're thrilled to be working with John, Nick Witters, CEO of Ballen Studios, and their team in continuing to expand the reach of their existing show and are looking forward to working with them to develop new formats, content and stories for Amazon Music's global audiences around the world."
Allen had a meteoric rise to fame in 2020, when he became one of the internet's biggest storytellers. Better known as "MrBallen," Allen is a former US Navy SEAL turned digital storyteller who expanded into audio this past February to launch one of the year's biggest new podcasts, MrBallen Podcast: Strange, Dark & Mysterious Stories. The podcast is true crime-focused while also exploring strange and mysterious occurrences, and since its premiere the series regularly maintains its position as one of the top podcasts in the U.S., UK, Canada, and Australia. With over nine million combined followers on his social channels, it's clear Allen's aggregate audience followed his unparalleled storytelling into the podcast space.
MrBallen Podcast joins Amazon Music's growing catalogue of bingeable, true crime podcasts including My Favorite Murder, Morbid and Dr. Death, along with other podcast hits such as SmartLess, How I Built This, and Business Wars. Download the Amazon Music app to check out the MrBallen Podcast: Strange, Dark & Mysterious Stories, and follow @MrBallen on YouTube, TikTok, Instagram, Twitter, Facebook.
This is a press release which we link to from Podnews, our daily newsletter about podcasting and on-demand. This is reprinted verbatim; we may rewrite headlines and descriptions.