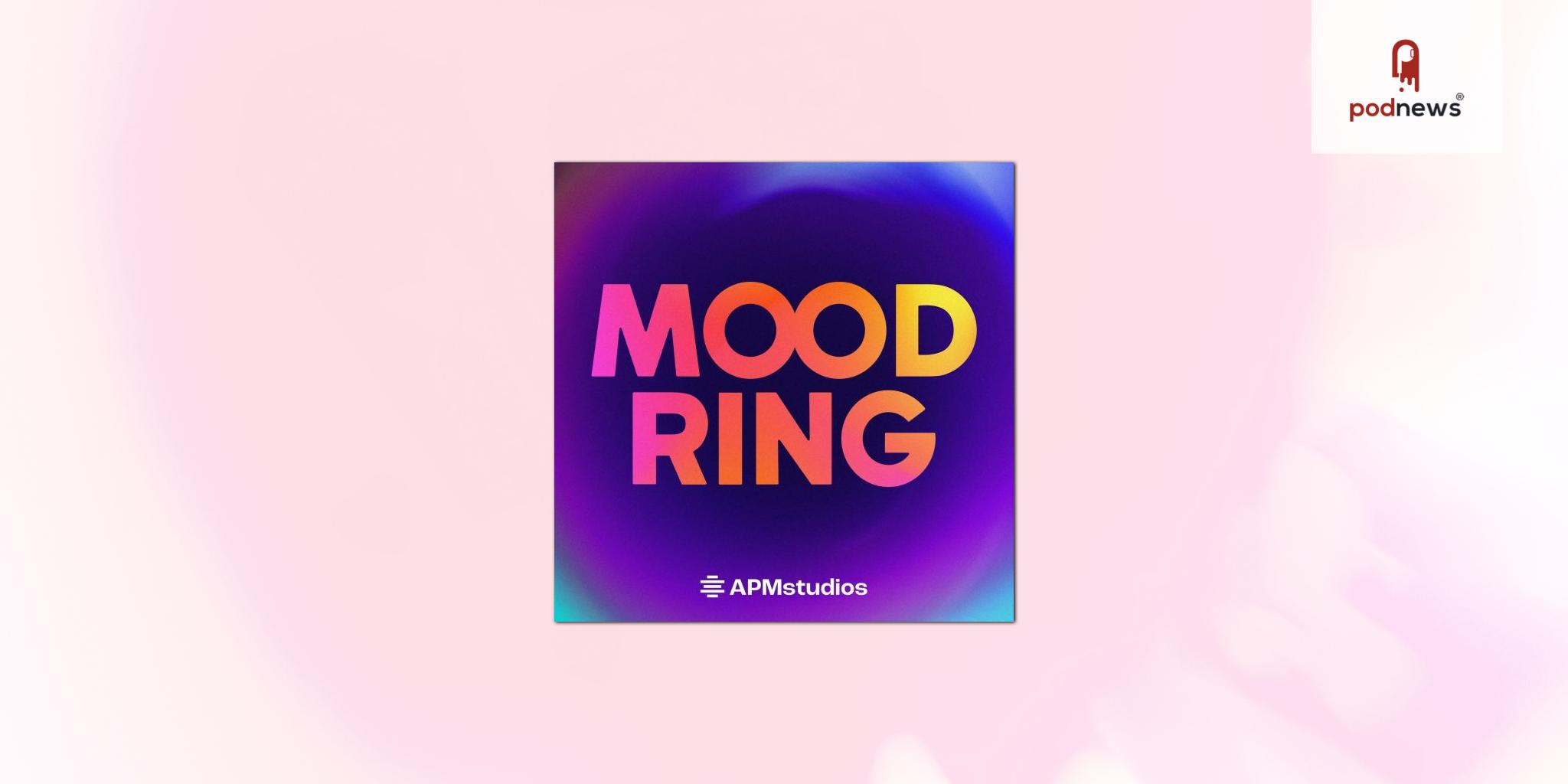 APM Studios launches new weekly podcast Mood Ring - bringing listeners a new spin on mental health
Press Release · St Paul, MN, USA ·
Mood Ring, a new series from APM Studios hosted by author and journalist Anna Borges, premieres April 28 with new episodes available every Thursday.
"Mood Ring" takes an empathetic and realistic approach to self care. The podcast shares practical and creative ways to improve our lives, with each episode focusing on one new way we can cope with our feelings, our baggage, or the world around us.
Remarked Borges: "I have a love-hate relationship with self-care. People often prescribe it as this one-size-fits-all antidote, when in reality, taking care of our mental health is personal and complicated. Because of that, a lot of self-care advice can make us feel broken if it doesn't work for us the way it's 'supposed' to—and that's if it's even accessible to us in the first place. We wanted to make a self-care show grounded in reality, full not only of actionable takeaways, but also honest conversations about the struggles, shortcomings, and privileges of self-care."
Episodes will feature exciting guests getting candid about their own mental health struggles and strategies. Guests include: Ayelet Fishbach, Ph.D., author of Get It Done: Surprising Lessons from the Science of Motivation; Zachary Zane, sex columnist; Hannah and Charlie Lucas, creators of the notOK app; Jasmine Araujo, Southern Solidarity; Elisa Beagle, licensed professional counselor; Jor-El Caraballo, licensed mental health counselor and more.
Anna Borges is the author of The More or Less Definitive Guide to Self-Care. Previously, she was a senior editor for SELF Magazine and BuzzFeed Health, where she specialized in relatable mental health content and developed a knack for making tough topics go mega-viral. An Oregon native, she lives in Brooklyn with her two cats. Most importantly, she's also a Virgo sun, Aquarius moon, Libra rising, INFJ, and Enneagram Personality Type 4.
Listen
This is a press release which we link to from our daily newsletter about podcasting and on-demand. This is reprinted verbatim; we may rewrite headlines and descriptions.
This page contains automated links to Apple Podcasts. We may receive a commission for any purchases made.