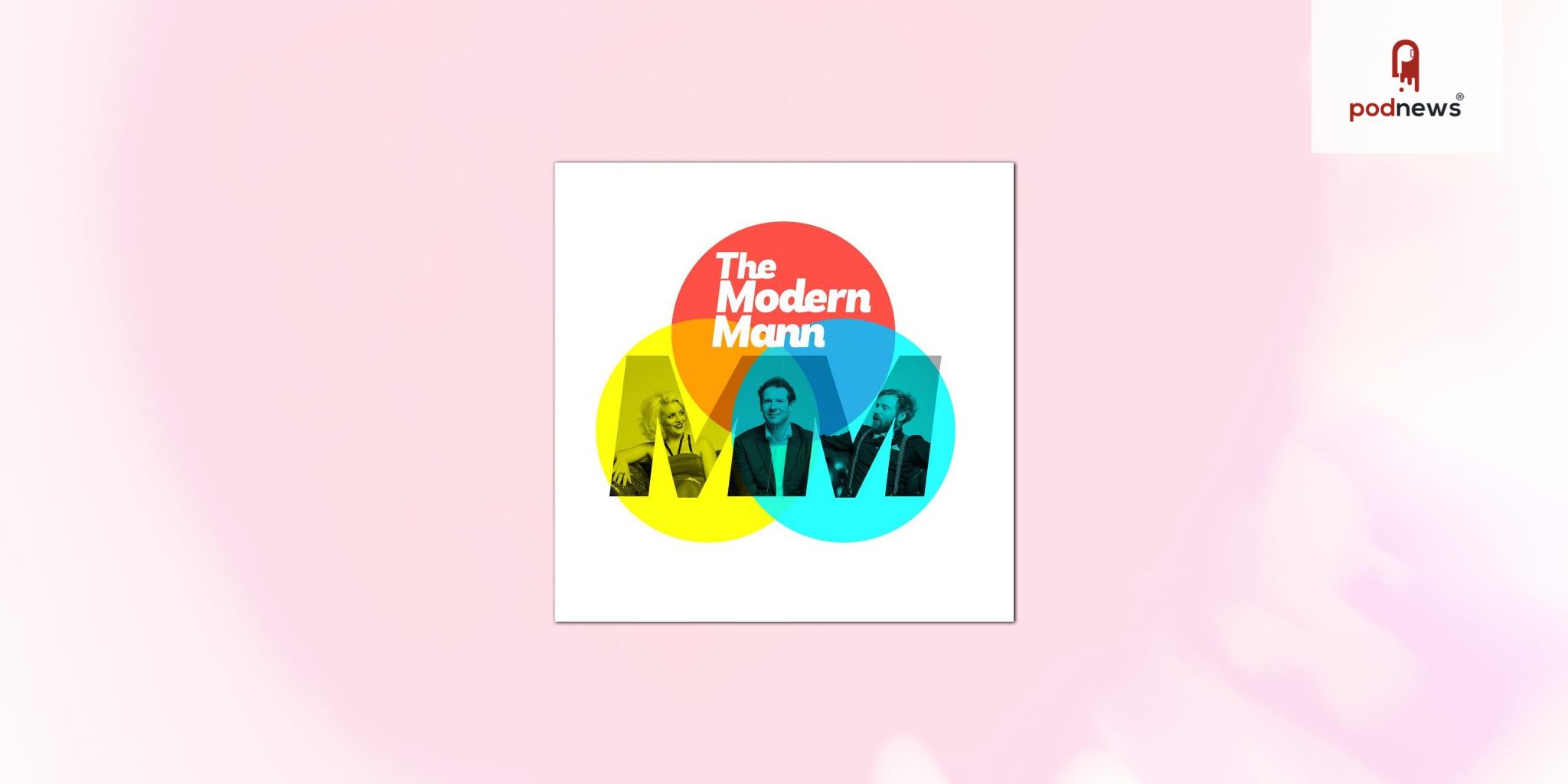 Hit Podcast The Modern Mann joins Auddy network
Press Release · London, UK ·
"I'm excited that Auddy are showing the willingness to devote time and energy to grow opportunities for us" – Olly Mann, host of The Modern Mann Auddy is thrilled to announce that the award-winning magazine show The Modern Mann has now moved to the Auddy Network from Acast. With millions of downloads and hundreds of five-star reviews, the hit show has become the latest podcast in a growing list to transition to the more personalised monetisation experience which Auddy offers. Other shows now with Auddy are The Big Travel Podcast and Namaste Motherfkers with Cally Beaton, Secret Leaders, Two New Mums and Flixwatcher.
Commenting on The Modern Mann's move from Acast to Auddy, Olly Mann said: "We're a monthly magazine show: we don't really fit into cookie-cutter business plans. We're all about people's real stories and lived experience, and I'm excited that Auddy are showing the willingness to devote time and energy to grow opportunities for us and our incredibly loyal audience of Mann-Fans and help propel the podcast even further."
Auddy's Chief Revenue Officer, David Couch, said: "Being true podcast fans the Auddy team are massively excited to be representing such a renowned series. Olly Mann is a true podcasting icon, and to be supporting him and his fantastic team is a huge privilege. We're looking forward to working with The Modern Mann and helping the show to develop and flourish even further." The Modern Mann is hosted by writer and presenter Olly Mann (also host of The Week Unwrapped and cult comedy podcast Answer Me This!) alongside audio producer Ollie Peart and sex educator Alix Fox. The show is co-produced by Matt Hill from Rethink Audio, the production company behind many other renowned series, such us Happy Place and Changes with Annie Macmanus.
Each episode, the trio dives into incredible true stories, the latest emerging trends, and offers refreshing sex advice. From private investigators bringing psychics to justice, to child soldiers, the show brings fresh, raw interviews straight to your ears.
This monthly magazine show has been running since 2015 and during this time has won a number of awards. In 2019, The Modern Mann won 'Best Interview' at the British Podcast Awards for their acclaimed episode 'What Nobody Tells You About Rape'. They have twice been nominated for 'Podcast of the Year' at the UK Radio Academy Awards, winning Silver in 2016. The judges said: "The questioning is both intelligent and provocative in a gentle way, moving the conversation along in an impactful and compelling manner. In a crowded field this was thought to be a clear winner, an interview podcast of the highest order." All 13 seasons of The Modern Mann are now available to listen to at Auddy, with a new episode out today.
Listen
This is a press release which we link to from our daily newsletter about podcasting and on-demand. This is reprinted verbatim; we may rewrite headlines and descriptions.
This page contains automated links to Apple Podcasts. We may receive a commission for any purchases made.