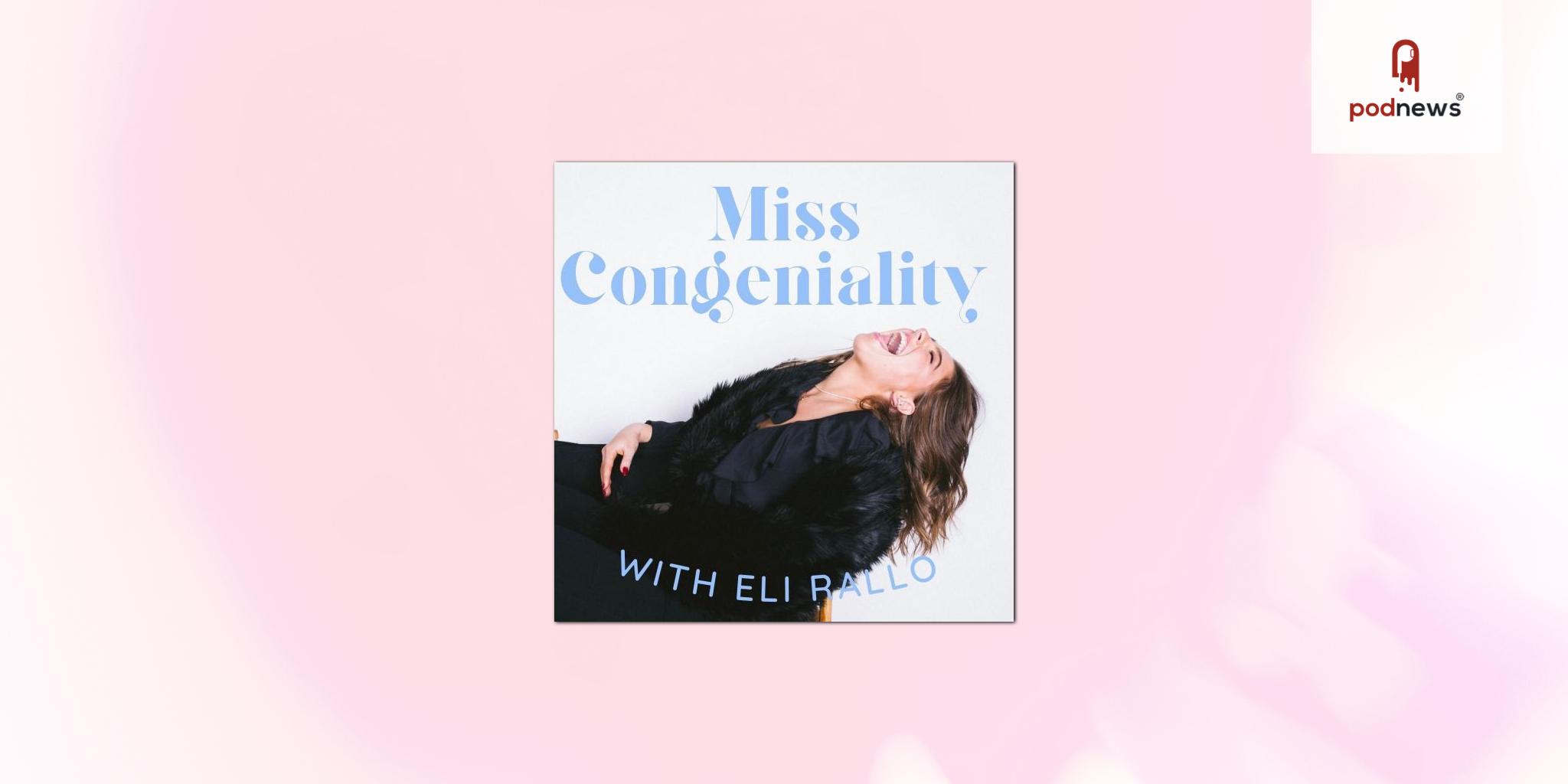 CAKE MEDIA Announces That Eli Rallo's Miss Congeniality Podcast Joins the Network
Press Release · New York, NY, USA ·
CAKE MEDIA - the New York-based podcast network focused on trending female voices - today announces an exclusive deal with Miss Congeniality hosted by popular writer and creator Eli Rallo. Miss Congeniality covers everything from dating and relationships to interviews with celebrities and gives fresh takes on the latest headlines. Recent guests include famed author Cheryl Strayed, reality star Heather Gay, Tara Schuster and more.
Dubbed "Gen Z's Carrie Bradshaw" by the New York Post, Rallo is the go-to source for friendly and unbiased counsel on navigating your twenties in the digital age. The 24 year-old writer and content creator has garnered a passionate and engaged audience for her poignant and insightful advice, including her mega-viral "rules" videos.
"I feel like my podcast is the most intimate medium I use to connect with my audience," Rallo says. "It is so important to me, and I am so excited to partner with CAKE MEDIA to keep leveling up."
Rallo's deal with CAKE MEDIA comes ahead of her highly anticipated debut book, I Didn't Know I Needed This, a collection of irreverent, laugh-out-loud funny and searingly honest essays on modern dating and romance, releasing Winter 2023.
"We are thrilled to have Eli and her Miss Congeniality podcast join the CAKE MEDIA family," says Jessica Devine, CAKE MEDIA's founder and CEO. "She has built such an incredibly engaged, loyal audience of women who come to her show for thoughtful dating advice, fun pop culture breakdowns, and relatable stories from Eli's own life on topics important to young people like relationships and mental health. We're excited to continue growing Eli's brand and audience and have her authentic voice reach even more listeners."
The first episode of Miss Congeniality under CAKE MEDIA's umbrella released today, with new episodes every Friday.
Listen
This is a press release which we link to from Podnews, our daily newsletter about podcasting and on-demand. We may make small edits for editorial reasons.
This page contains automated links to Apple Podcasts. We may receive a commission for any purchases made.