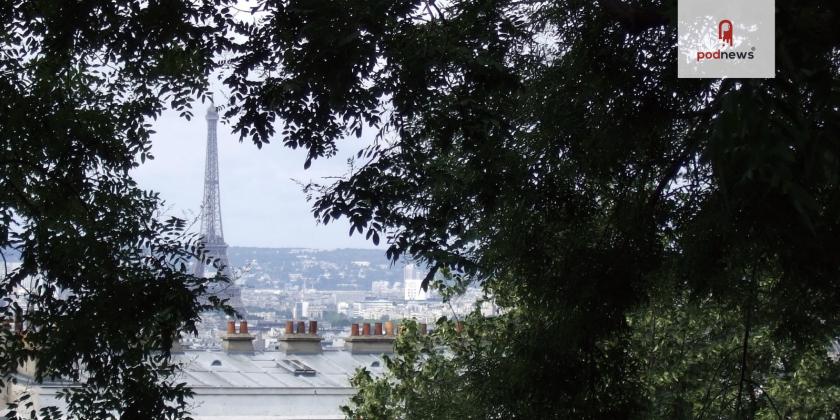 Spotify's Podcast Platform Megaphone welcomes two leading French publishers with Bababam and Choses à Savoir
Press Release · Paris, France ·
Spotify's Megaphone, one of the world's leading podcast publishing and advertising platforms for enterprise publishers, continues its expansion in France by welcoming Bababam and Choses à Savoir, two of the leading French publishers. This comes as the podcast market in France is booming:
According to podcast analytics firm Chartable, podcast downloads in France grew 76% between 2020 and 2021.
This growth has continued in 2022 with unique podcast downloads increasing 46% YoY in February 2022 vs February 2021
What's more, per a May 2021, IAB Europe report, ad spend on podcasts across Europe is expected to grow by more than 50% to over €200 million by 2023
It is in this context that publishers Bababam and Choses à Savoir have chosen Spotify's Megaphone to provide a single service for all their podcasting needs, from creation to monetization to analysis. As part of joining Megaphone, these two publishers will be early testers of the Spotify Audience Network in France. This means that Spotify will be unlocking more advertiser demand for Bababam and Choses à Savoir, driving increased monetization for their businesses while helping advertisers target more French podcast listeners. The Spotify Audience Network will be available to all French advertisers later this year.
"We are delighted that two of France's leading publishers, Bababam and Choses à Savoir, have chosen Megaphone by Spotify as their podcast platform of choice. Megaphone formally launched in France just a few months ago and we're pleased with the momentum the platform has seen in this important market. We're ready to serve more enterprise podcast publishers across Europe with our robust, differentiated offering and help them to grow their businesses," said Emma Vaughn, Global Head of Advertising Business Development & Partnerships at Spotify.
"Bababam was created with the conviction that it was necessary to democratize the podcast. We do everything possible to offer ambitious and popular productions to the general public. This partnership with Spotify's Megaphone was therefore logical given its weight in the market and its position as a rallying point for the ecosystem. It's a great recognition of our position as a reference in native podcasting and especially fiction. Bababam Originals recently produced Noises, voted best native podcast of 2020 at the Salon de la radio, and Silencio, a critically acclaimed series starring Zita Hanrot and Alban Lenoir, among others," explains Pierre Orlac'h, founder of Bababam.
"At Choses à Savoir, the most listened to native podcast network in France, we are very happy to join Megaphone, whose service meets all our needs in terms of creation, analysis and monetization. This collaboration will allow us to accompany our development, the rapid growth of our audience on the 20 Choses à Savoir podcasts, and to ensure our mission: sharing knowledge with the greatest number of people." Louis-Guillaume Kan-Lancas, founder of Choses à Savoir.
Recent Acquisition of Chartable
This comes on the heels of Spotify's recent acquisition of Chartable. Chartable is a podcast analytics platform that enables publishers to know and grow their podcast audiences through promotional attribution and audience insight tools. These tools will be integrated into Megaphone, further enhancing the platform's product suite with Chartable's audience insights and cutting-edge promotional tools.
Learn more about Megaphone:
Megaphone, a Spotify company, is the industry-leading podcasting platform for enterprise publishers and professional podcasters worldwide. With a comprehensive suite of powerful products, Megaphone enables publishers to create, monetize, measure, and grow their podcast businesses. Megaphone also powers the Spotify Audience Network, connecting advertisers with the most immersed listeners and publishers with maximized revenue.
This is a press release which we link to from our daily newsletter about podcasting and on-demand. This is reprinted verbatim; we may rewrite headlines and descriptions.