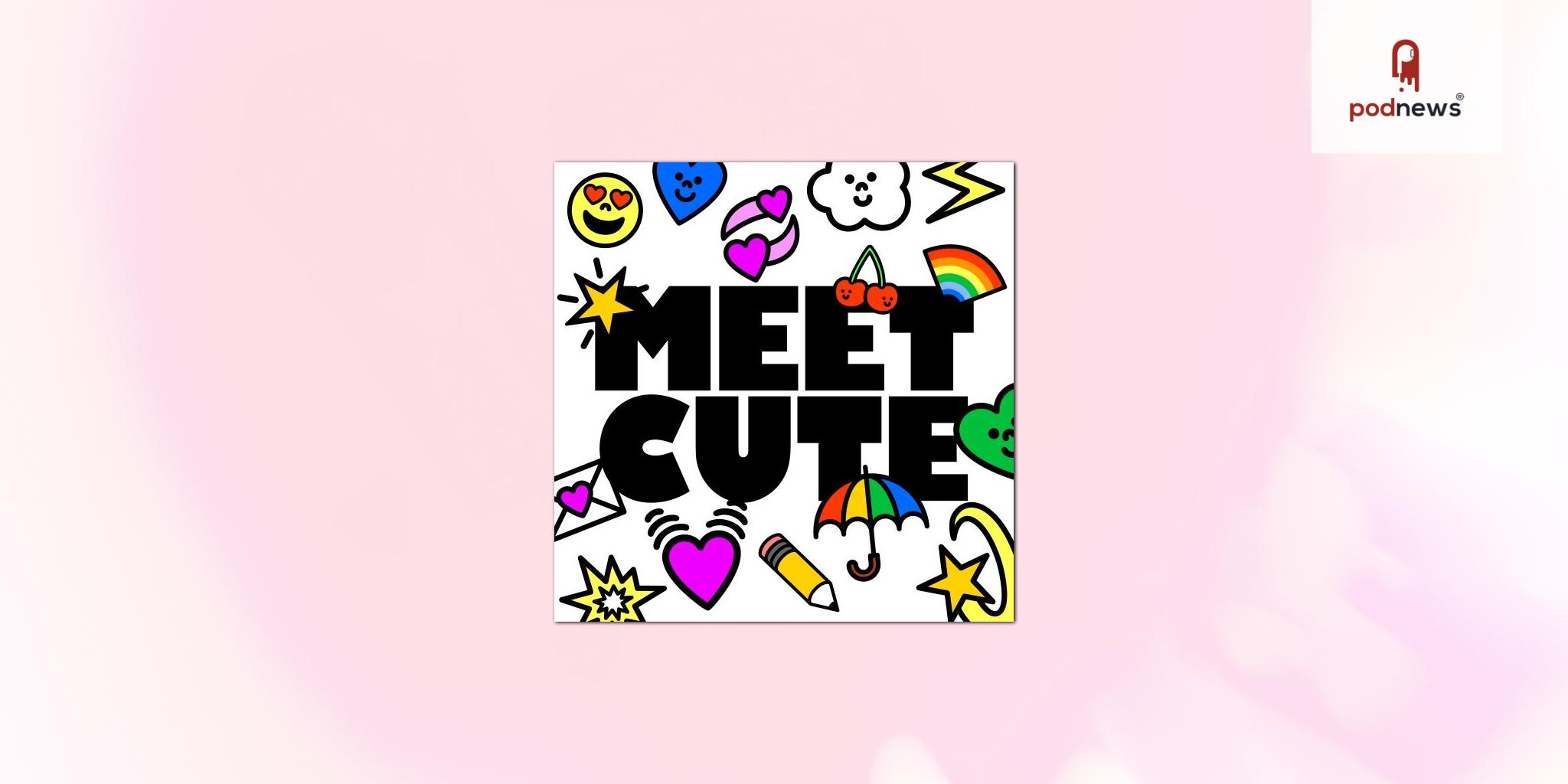 Wiip to Meet Cute television audiences
Press Release · Los Angeles CA, United States ·
wiip, the independent studio behind the award-winning shows MARE OF EASTTOWN and DICKINSON, has partnered with Naomi Shah's hugely popular romantic comedy podcast, Meet Cute, to develop a television series based on their IP. The podcast is made up of original 15-minute scripted episodes and boosts a global network of over 1000 creators and storytellers with a library of over 400 romantic comedies. In the short span of its life, Meet Cute has cultivated a loyal audience by working with creators to tell stories with fresh characters and settings that tell inclusive stories about human connection that are relatable for every type of listener. Paul Lee, Mark Roybal and Nate Winslow of wiip and Shah of Meet Cute will serve as executive producers.
A "meet cute" is an amusing or charming first encounter between two characters that leads to the development of a romantic relationship between them.
Shah, who was recently named one of Forbes "30 under 30" and Adweek's Podcast Executive of the Year for 2021, created Meet Cute on Valentine's Day 2020 just before the pandemic and was able to pivot the business to produce podcasts virtually during shelter in place. Before starting Meet Cute, she was a member of the investment team at Union Square Ventures, a technology venture capital firm in New York, where she spent most of her time talking to companies in the consumer and well-being space. Prior to that, she was a macro equities trader at Goldman Sachs and studied Mechanical Engineering (with a minor in Human Biology) at Stanford University. Shah's goal is to build a genre-defining (think Disney) entertainment company and story incubator for people who love stories about love and human connection.
"Meet Cute has become a global destination for smart, creative storytellers who tell timeless stories in imaginative, innovative ways. We are always giddy with excitement for a new episode and Naomi and her team always deliver. They have pushed the boundaries of the rom-com genre and have redefined its limits. From our first, er, date, we knew we would make great partners.'" stated executive producer Roybal.
"There's nothing better than a creative meet cute and that's exactly what the first conversation with Mark and Nate felt like. Since day one, we have loved working with the wiip team, and dreaming up new ways to surprise and delight our audience in the world of rom-coms. wiip has established themselves as excellent TV producers and we are excited about partnering with them to bring our brand of feel-good stories to screens," added Shah.
About wiip:
wiip is an independent studio led by veteran entertainment executive Paul Lee and is distinctive in its commitment to letting talent do what talent does best – create. wiip's premium slate of shows includes multi-Emmy® winning "Mare of Easttown," starring Kate Winslet for HBO; critically acclaimed and Peabody Award-winner "Dickinson," starring Hailee Steinfeld for Apple TV+; "The White House Plumbers," starring Woody Harrelson and Justin Theroux for HBO; Adam McKay's "The Uninhabitable Earth" for HBO Max; Danny Boyle's "Pistol" for FX; Jenny Han's "The Summer I Turned Pretty" for Amazon Prime Video and "Dummy" starring Anna Kendrick for the Roku Channel. The studio also produced Susannah Grant's "Coercion" pilot for Showtime and Arthur Mathews and Matt Berry's "Toast of Tinseltown" in conjunction with the BBC.
About Meet Cute:
Founded by Naomi Shah in February 2020, Meet Cute is a feel-good entertainment company focused on new-age romantic comedies. Their audio series explore love through unique and bold lenses, in a format that allows for creative and playful risk-taking by a diverse network of storytellers. The episodes feature characters of different ages, ethnicities, backgrounds, love interests and gender identities. Apart from Meet Cute's featured podcast series every month, there is an organic community growing around their new shows on Instagram and TikTok, scripted and unscripted audio shows, as well as a weekly rom-com newsletter.
Listen
This is a press release which we link to from our daily newsletter about podcasting and on-demand. This is reprinted verbatim; we may rewrite headlines and descriptions.
This page contains automated links to Apple Podcasts. We may receive a commission for any purchases made.