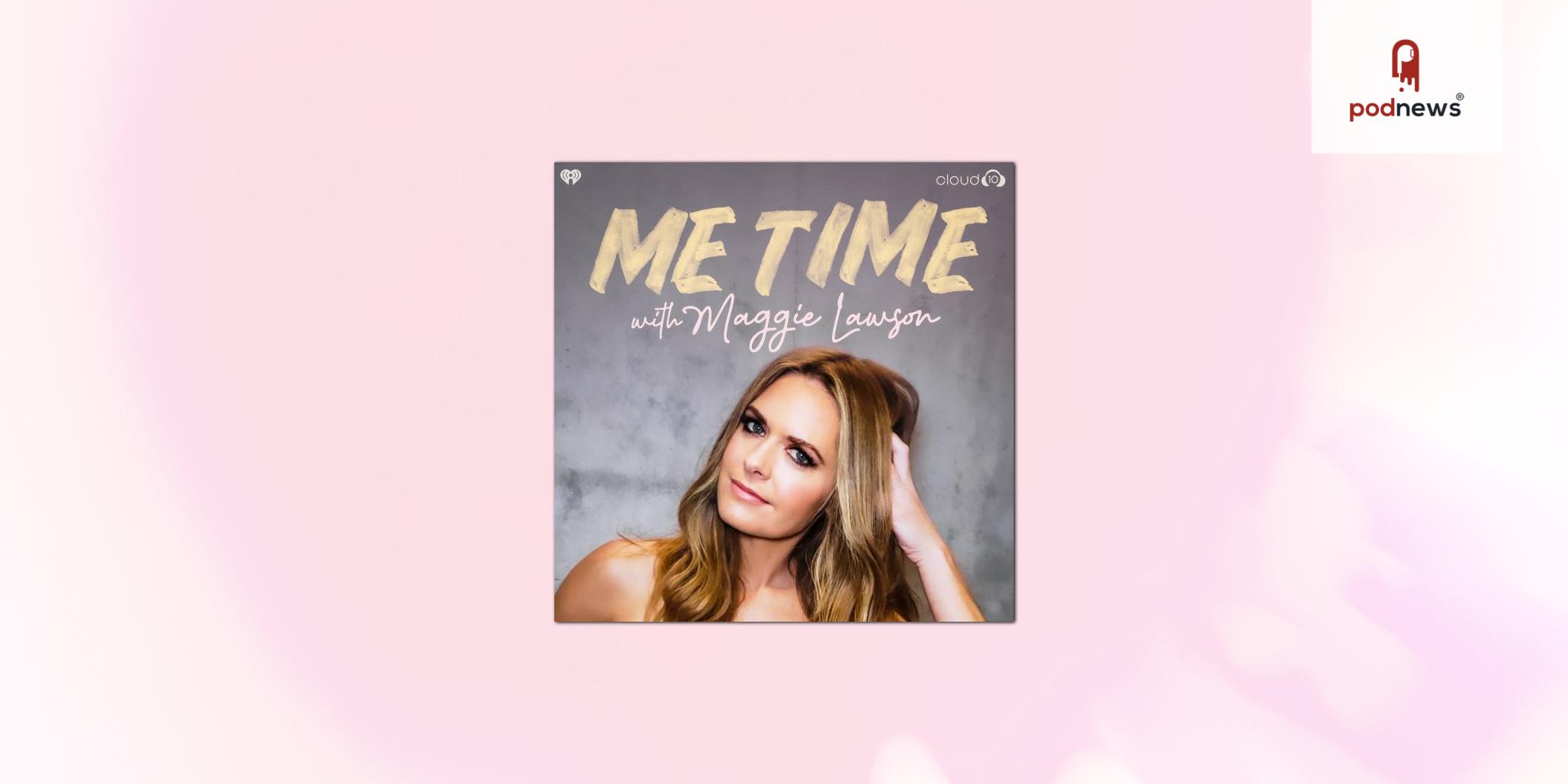 Cloud10 Media and Maggie Lawson Launch Health & Fitness Podcast Me Time with Maggie Lawson
Press Release · Los Angeles, CA, USA ·
Cloud10 Media and Maggie Lawson launch the new lifestyle podcast Me Time with Maggie Lawson. On Me Time, host Maggie Lawson guides listeners on an adventure of self-discovery and self-care, empowering them to prioritize their well-being along with having some much deserved me time.
The host behind the fan favorite and chart-topping podcast The Psychologists Are In, Maggie Lawson presents a new authentic, light-hearted show to help take a minute for yourself and focus on some much needed relaxation and me time. Maggie Lawson is an acclaimed actress known for her roles in popular television shows such as Psych, Outmatched, and Two and a Half Men. Alongside her successful acting career, she has become a dedicated advocate for self care.
By sharing her own personal experiences and insights, Lawson strives to inspire individuals to prioritize their well-being and embrace a positive, balanced lifestyle.
"I believe that taking some 'me time' is so important for our overall well being. I think I've become pretty good at knowing how to recharge my batteries. Not always when, but I kind of know what I need to do when I get there," says Lawson.
During this podcast, Lawson speaks with fellow actors, experts in numerous fields varying from beauty, pets, wine, travel, food, anything really, and throughout the intimate conversations gains insight into each guest's way to celebrate their me time.
"I am 42 years old and I feel in some ways like I am just getting to know myself for the first time and I am going on an adventure of learning things I have wanted to know more about for a long time, and checking off some boxes and I am sharing the experience as I go," says Lawson.
Some of the celebrated guests include Joel McHale, Timothy Omundson, Melanie Lynskey and more. "I am excited to talk to people about their Me Time, what it means to them and what they do to feel like themselves again."
"Maggie Lawson's passions are contagious," says Sim Sarna, CEO of Cloud10 Media. "Through 'Me Time,' Maggie aims to inspire individuals to make themselves a priority, fostering a positive mindset and a healthier, enjoyable, and more balanced lifestyle."
On Me Time, Lawson covers different ways to celebrate your me time, whether it's going on a solo trip to another country, learning a new skill or hobby, buying something for yourself or just having a nice glass of wine and a sunset. The focus of the podcast is to take time for yourself, learn something new, recharge the batteries, and revel in some much deserved me time.
Listen
This is a press release which we link to from Podnews, our daily newsletter about podcasting and on-demand. This is reprinted verbatim; we may rewrite headlines and descriptions.
This page contains automated links to Apple Podcasts. We may receive a commission for any purchases made.