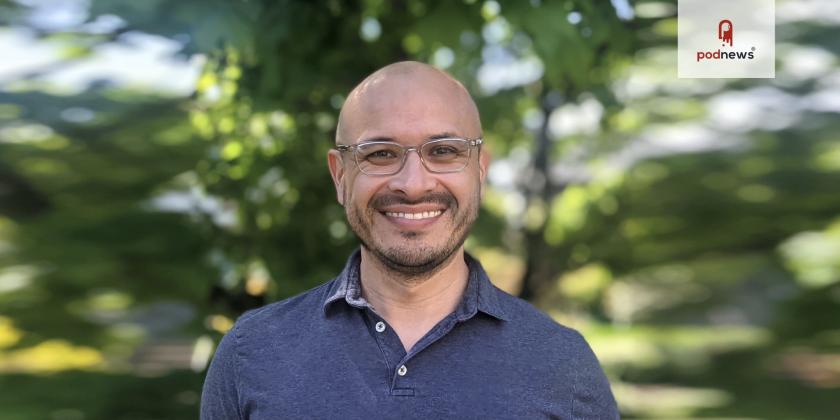 CNN Audio appoints Matt Martinez as new showrunner for The Assignment with Audie Cornish
Press Release · Washington, DC, USA · via CNN ·
CNN Audio announced today that Matt Martinez has joined the network as showrunner for The Assignment with Audie Cornish – CNN's newest weekly podcast premiering this Thursday, November 17. In this role, Martinez is responsible for all aspects of The Assignment's show development, editorial and production for the podcast.
Previously, Martinez was a senior producer at On Being Studios, producing radio shows and podcasts for On Being with Krista Tippett. He was also the Director of Content at KNKX Public Radio in Tacoma, WA, and held a variety of positions at NPR in Washington, D.C., including Senior Producer for NPR Programming and Senior Supervising Producer for All Things Considered. Additionally, he is known for creating The Bryant Park Project, a multi-platform morning show on Sirius Satellite Radio produced at NPR New York, hosted by Alison Stewart, and served as the show's Supervising Senior Producer until it ended production in July 2008.
Over the past three decades, Martinez has helped produce and report on some of the biggest stories in recent history. Notably, he was part of NPR's award-winning coverage of September 11th, reporting from New York with Robert Siegel on the day of the attacks. Additionally, he was at the helm of All Things Considered the day of the Boston Marathon bombing, leading the staff through a week of live coverage.
Martinez began his career at public radio station KNAU in Flagstaff, Arizona as a reporter and local host of All Things Considered. He is a graduate from Northern Arizona University, and is based in Tacoma, Washington.
About The Assignment with Audie Cornish
Fiery Twitter threads and endless news notifications never capture the full story. Each week on The Assignment, host Audie Cornish pulls listeners out of their digital echo chambers to hear from the people who live the headlines. From the sex work economy to the battle over what's taught in classrooms, no topic is off the table. New episodes debut every Thursday on CNN Audio and on all podcast platforms.
Listen
This is a press release from CNN which we link to from Podnews, our daily newsletter about podcasting and on-demand. This is reprinted verbatim; we may rewrite headlines and descriptions.
This page contains automated links to Apple Podcasts. We may receive a commission for any purchases made.