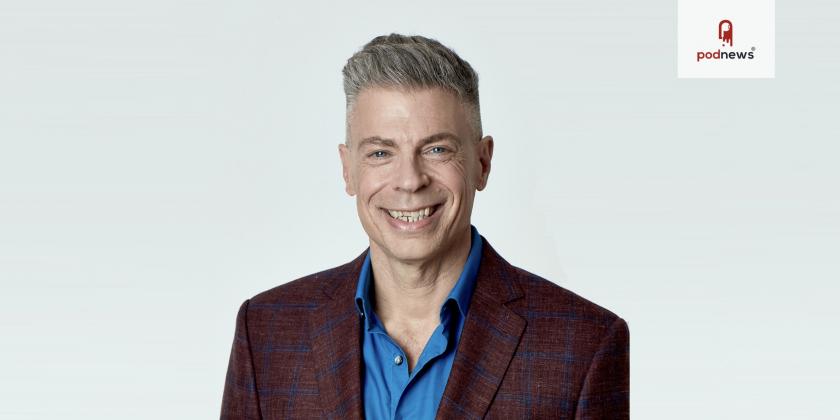 Groundbreaking Podcast 'The Next Billion Seconds' Finds A New Home On Ampel
Press Release · Sydney NSW, Australia ·
Independent podcast company Ampel has recruited futurist, entrepreneur and author Mark Pesce and his podcast, Mark Pesce - The Next Billion Seconds, to join its growing stable.
The Next Billion Seconds explores how the choices we all make today shape our tomorrow, and equips listeners with the information they need to make the best decisions about what's next. The podcast stresses that the future has never been more important and will follow the businesses, people and innovations that are changing the world for the better.
It's made here in Australia and will offer a beacon of hope when Aussie listeners really need it.
This season will explore everything from the question of buying cryptocurrency, to whether a theoretical plot of land in the metaverse is worth more or less than a physical beachfront house in the real world which sits below sea level.
Plus, who gets a Metaverse property in a real-world divorce?
Throughout the year, there will also be mini-series about cryptocurrency, the next billion cars and the future of human exploration of space.
Josh Butt, founder and executive producer at Ampel, said that for brands who need to join the conversation about what the future could look like and explore how they can play a part - there's no better person or podcast to partner with.
"We are proud that someone of Mark's calibre has decided to join the Ampel family and be part of our expanding slate of podcasts," Butt said.
"Mark Pesce is one of the leading futurist voices in the country, with 40-plus years of thinking and discussing the diverse innovations that will change our world. Mark has a very large, well-connected community of loyal fans who regularly lean into his podcasts each week.
"We look forward to growing this audience with new topics this year ranging from space, the metaverse, to crypto currency and creating a greener future."
The Next Billion Seconds, as well as the mini spin-off series, are available for brand partnerships and sponsorships.
Pesce is an entrepreneur, writer, futurist, adviser, speaker, former judge on the ABC's New Inventors and podcaster. He somehow also found the time to invent technology for taking the web 3D, opening up possibilities including the Metaverse.
To this day, Pesce continues to ask unapologetic questions the same way a child with a never-ending appetite for information and a wide-eyed greed for knowledge would.
The difference with Pesce, however, is that he then brings his unparalleled insights about the world and speaks to those in the know, giving listeners answers to those overwhelming uncertainties about the future.
2022's theme for The Next Billion Seconds is 'World Changing', a concept important to both the host and his new podcast home, Ampel.
"The crew at Ampel hooked me with their vision - using audio to build deep connections between brands and audiences. Although it's bittersweet to be moving on after five successful years with LiSTNR, with Ampel's team behind my show - and all of the future to explore - the opportunities are limitless," he said.
"The Next Billion Seconds this year will focus on 'World Changing', shining a bright light on those rarest of Australia's innovators: when these individuals succeed at scale, they truly will change the world for the better."
Plus, there's even more to come.
"Expect more series of The Next Billion Cars, specials on NFTs, Crypto, space and the Metaverse, as well as energy, tech and what the future could hold," Pesce added.
Fun fact: One billion seconds equates to 31.69 years!
Listen
This is a press release which we link to from our daily newsletter about podcasting and on-demand. This is reprinted verbatim; we may rewrite headlines and descriptions.
This page contains automated links to Apple Podcasts. We may receive a commission for any purchases made.