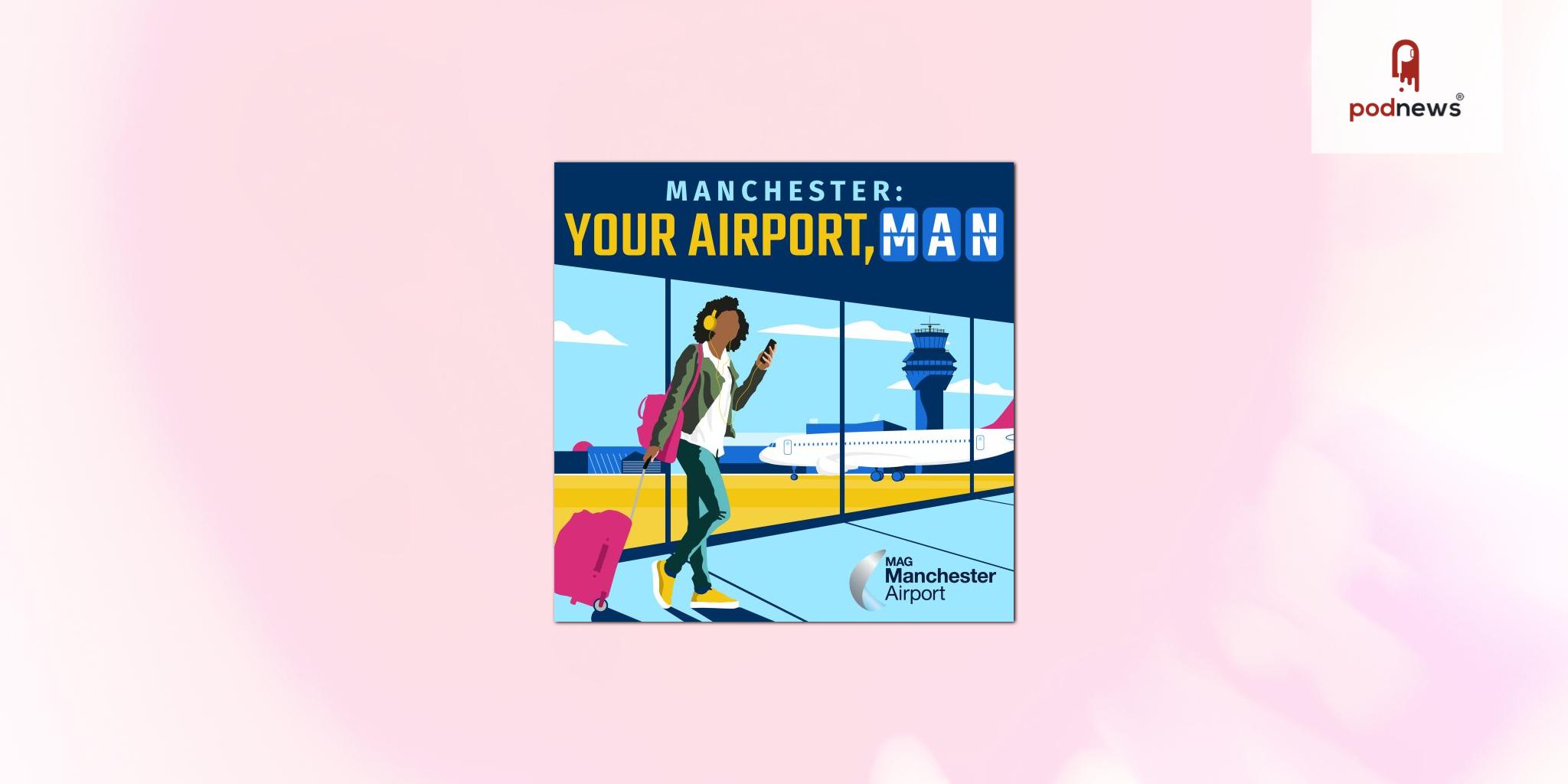 New Manchester Airport podcast series lifts the lid on the UK's global gateway in the north
Press Release · Manchester, UK · via MC2 ·
A first-of-its-kind podcast series brings listeners closer than ever before to the inner workings of Manchester Airport.
Manchester: Your Airport, MAN is a collaborative production between Manchester Airport and Crowd Branded, the new venture from Manchester-based Crowd Network, one of the UK's fastest growing podcast networks.
The new series goes behind the scenes to look at themes ranging from how an airfield works, to the arrangements put in place when celebrities travel through. It also tackles topics ranging from sustainability to the process of winning new routes to far flung destinations. Listeners will also hear from Managing Director Chris Woodroofe, as he marks a year in his role and looks forward to a busy summer season.
Special guests include holiday expert Simon Calder, who will share his wisdom with travellers on getting the most out of their trips after more than four decades as a travel writer, including highlighting some hidden gems passengers can access from Manchester.
The team behind Airliners Live, whose YouTube live streams from the airport's Runway Visitor Park have attracted nearly half a million subscribers, also make an appearance, explaining why Manchester Airport is such a big draw for plane spotters and aviation fans, while listeners are also taken to the top of Manchester Airport's air traffic control tower.
Recording for the project began earlier this year, with Tom Fordyce and series producer Louisa Adams introduced to more than a dozen guests in various roles across the airport.
The podcast is the first official show produced by Crowd Branded, a new venture where organisations can work hand-in-hand with Crowd Network's team of podcast specialists. The 20-strong team are behind some of the most popular current podcasts, including chart-toppers such as The Joe Marler Show and Go Love Yourself.
Adam Jupp, Communications Director at Manchester Airport and co-host of the series, said: "Having been around for nearly 85 years, Manchester Airport means a lot to so many people, and that is what inspired us to take people behind the scenes through this podcast.
"The series aims to gives listeners a bit of everything, whether that be something they've always wondered about the airport, telling them something new and surprising, or providing travel tips and destination inspiration for those planning a summer getaway.
"What comes across loud and clear is the passion and dedication our teams have for the airport and I am sure this podcast will prove popular with passengers and aviation enthusiasts alike.
"When we were planning this project, we wanted to find a partner with right level of creativity and expertise, but one that also fully understands the importance of the airport to the region. That is what we found in Crowd Branded and it has been a pleasure to work with them from start to finish."
Mike Carr, CEO of Crowd Network, commented: "It's been a joy to work with the Manchester Airport team on the show, and a perfect example of the work we want to create through Crowd Branded. It's taking a household name and finding a new way for people to connect to it. A podcast is the perfect format to do this, bringing genuinely interesting storytelling from the people on the ground and behind the scenes at this iconic Manchester institution."
The series is presented by Tom Fordyce, host of the Joe Marler Show. Tom, a Creative Director at Crowd Network, who has also published a series of sports books and formerly co-hosted That Peter Crouch Podcast, said: "As someone who lives down the road, I've flown through Manchester Airport heaps of times – but I've never seen it like this before.
"It's hard to say whether it was more fun racing down the runway in the patrol car or being at the top of the control tower watching the planes coming and going, but it's been great talking to so many different people about all the many different roles that keep the airport running smoothly."
Manchester: Your Airport, MAN launches today.
Listen
This is a press release from MC2 which we link to from Podnews, our daily newsletter about podcasting and on-demand. This is reprinted verbatim; we may rewrite headlines and descriptions.
This page contains automated links to Apple Podcasts. We may receive a commission for any purchases made.