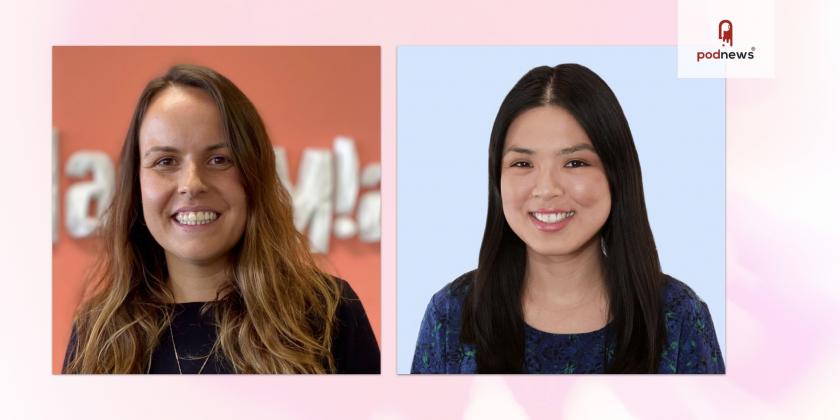 New appointments as Mamamia's content team grows
Press Release · Sydney NSW, Australia ·
Rosie Squires (above, left) has this week joined leading women's media brand, Mamamia, in the new role of Editorial Director. Rosie was previously Head of Digital Content at ARN. Rosie will report into Mamamia's overall Head Of Content, Holly Wainwright, and will be responsible for managing the talented team of content leads across written, audio, video and social.
Also, Melody Teh (above, right) has been promoted from Deputy Editor to Editor, taking over the written content reins from Clare Stephens who has become an Executive Editor and co-host of weekly podcast, Cancelled.
Speaking of the new appointments, Holly Wainwright said: "We have the strongest bench of female media talent in the country, including Melody, speaking to over 6.5 million Australian women every month. Rosie is bursting with expertise and ideas and is the perfect person to steer that content team to even greater success in 2022."
"I am incredibly excited to join Mamamia. It's the go-to for engaging coverage of issues and interests across the country and I will work with the team to continue to drive Mamamia's core purpose of making the world a better place for women and girls," said Rosie Squires.
"I look forward to connecting with the community through podcasts, videos, articles, social media, events and the subscription platform MPlus. Taking on this role feels like coming home and I am thrilled to be here."
Mamamia is Australia's #1 women's media brand across articles, podcasts, social media, LIVE events and online courses. Its stable of over 40 shows makes it the world's largest women's podcast network. Mamamia's founding purpose is to make the world a better place for women and girls.
This is a press release which we link to from our daily newsletter about podcasting and on-demand. This is reprinted verbatim; we may rewrite headlines and descriptions.