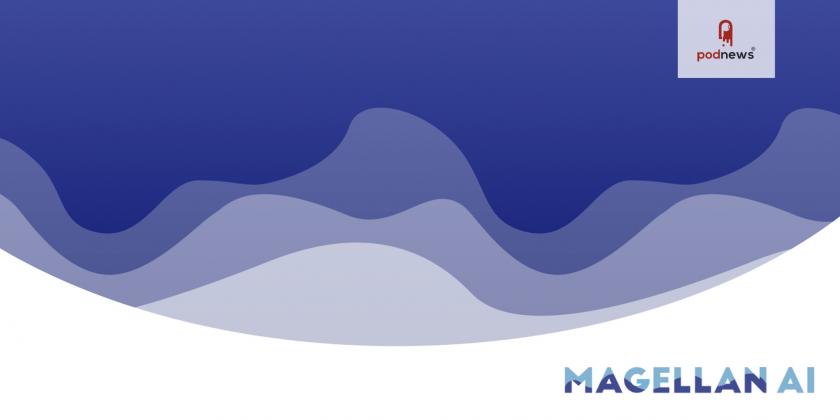 Attribution by Magellan AI enables insights into performance and success
Press Release ·
Magellan AI, the podcast analytics platform with the world's largest database of podcast advertising data, today announced a major new development in their platform –Attribution by Magellan AI. This new product will enable podcast advertisers and publishers alike to gain insights into campaign performance, pacing and success within the Magellan AI dashboard. Together with the extensive analytics and research already available today, Magellan AI offers an unmatched platform for media planning, competitive intelligence and now, advertising success and optimization.
"Reporting and attributable analytics for podcast advertising is a challenge for brands and publishers both that often entails looking at a multitude of dashboards and custom reports with too many touch points," said Cameron Hendrix, CEO and co-founder of Magellan AI. "We are helping brands and agencies complete the entire buyer's journey in one seamless location to enable them to scale with ease as the podcast industry exponentially grows."
Attribution by Magellan AI will enable advertisers to access third party delivered impression verification along with in depth and customizable attribution results. With an already robust database of ad intelligence containing over 40,000 podcasts, publishers and buyers alike will have the opportunity to use attributable data in order to both influence future campaigns and optimize current campaigns.
The attribution platform is built with a focus on transparency and data privacy. "As a former podcast publisher, where my podcast data was being sent and who was seeing it was a concern," said Jim Ballas, Head of Publisher Partnerships at Magellan AI. "We have built a third party solution to solve for the needs of both advertisers and publishers in order to further cement Magellan AI as the connective tissue for the podcast advertising landscape."
Attribution by Magellan AI is currently in beta, with plans to make it widely available in Q1 2023. Sign up for the beta program today
About Magellan AI
Magellan AI is the source for market intelligence on podcast advertising. Magellan AI has created the world's largest database of podcast advertising data – covering activity from over 35,000 brands and 40,000 shows in the US, Canada, Australia, the UK, and Germany. Media buyers at advertisers and agencies spending over $500mm annually in aggregate rely on Magellan AI's podcast media planning platform to find, vet and connect with podcasts. Publishers trust Magellan AI to drive content acquisition, grow ad sales, and make ad ops efficient.
This is a press release which we link to from Podnews, our daily newsletter about podcasting and on-demand. This is reprinted verbatim; we may rewrite headlines and descriptions.