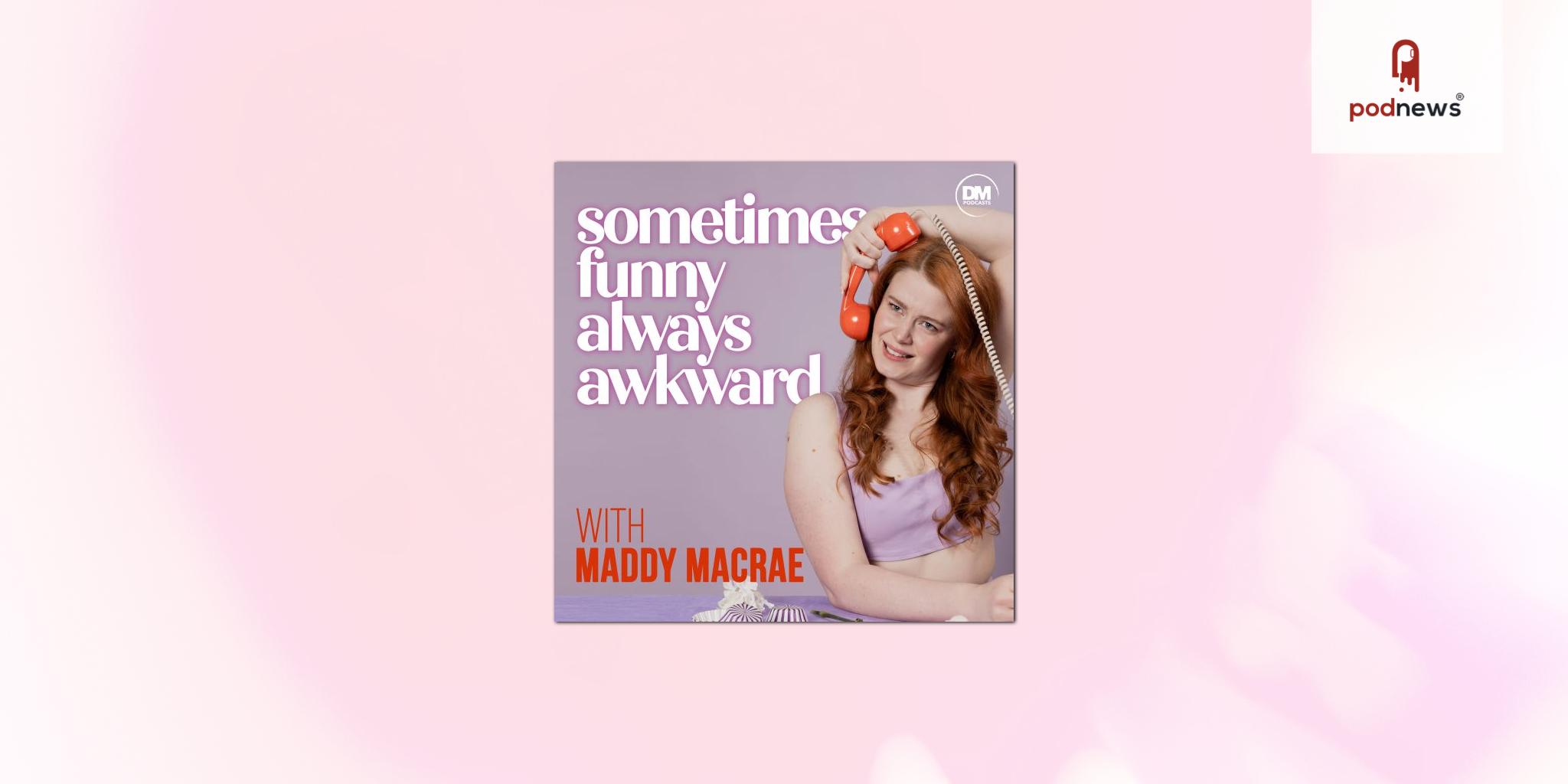 TikTok Sensation, Maddy MacRae, Launches Debut Podcast With DM Podcasts 'Sometimes Funny Always Awkward'
Press Release · Sydney NSW, Australia ·
Following an exclusive partnership between DM Podcasts and Born Bred Talent, the two teams have today helped birth the debut podcast of Maddy Macrae's Sometimes Funny Always Awkward.
The Sydney TikTok star famous for her tongue-in-cheek dating advice and hilarious skits, Maddy MacRae (with 960,000 followers) today announces the launch of her new podcast Sometimes Funny, Always Awkward showcasing how "being a mess and a grown-up are not mutually exclusive".
The 29-year-old, based in Sydney's inner west, famous for her raw and honest sense of humour and frank depictions of navigating the dating pool in the 21st century as a millennial, sought to create a space that discusses the real serious topics of growing up with an air of fun including "farting in front of a partner" and "raiding your parent's pantry".
"There's a real expectation to act a certain way by the age of 25, and I'm just here to disprove that," says TikTok star Maddy MacRae, "Some of my friends are engaged or married, and some are single and I feel like the podcast which I host together with my engaged friend, Grace, offers an insight into both worlds".
MacRae, who gained over 750,000 in the last six months, attributes her success to her "relatable content" playing the "balancing act of being a millennial on a Gen Z platform like TikTok". In truth, 25-34-year-olds make up the second-largest demographic on TikTok, accounting for 282 million users or 32% of total users on the platform.
Available across Apple Podcasts and Spotify from Wednesday the 24th of August, the "Sometimes Funny, Always Awkward" podcast will discuss topics that appeal to those single or otherwise such as the "ultimate list of red flags in potential partners" including 'velcro sandals' and 'horse girls'. Produced by the DM Media team, the brainchild behind the likes of the Beetota Advocate and Love on the Spectrums Michael Theo 'Mr A+' podcasts, MacRae's move is set to redefine the "romance and dating genre".
"Maddy's talents as a story-teller on TikTok and in film make her a natural for podcasting. Podcast success is not algorithm based, so we have no doubt that the quality of Maddy's content will see her rise to the top and allow her to build a direct and long-term relationship with her audience," says DM Podcasts Founder, Antony Stockdale.
"I refuse to sugar-coat it. I'm a mess but that's ok, most people are. I've faked an orgasm, I've wet the bed and the truth is most of us have too" says MacRae regarding her new venture which will see the social media star publish an episode each week.
The new podcast released every Wednesday is a light-hearted conversation between two friends on the challenges facing us all in the world of "sex, romance, friendship and all that falls between" in a digital age.
Listen
This is a press release which we link to from Podnews, our daily newsletter about podcasting and on-demand. This is reprinted verbatim; we may rewrite headlines and descriptions.
This page contains automated links to Apple Podcasts. We may receive a commission for any purchases made.