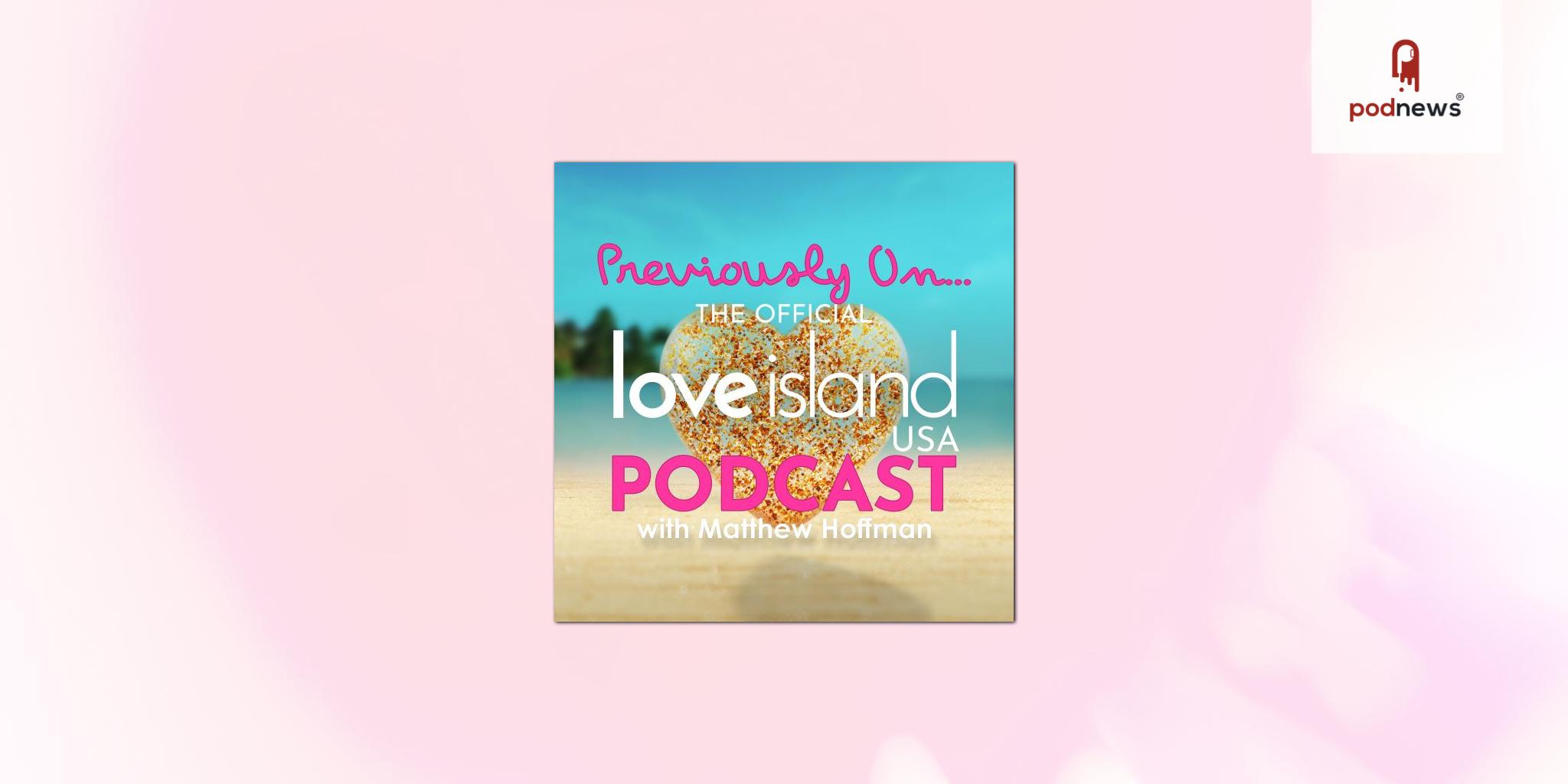 "Previously On… The Official Love Island USA Podcast with Matthew Hoffman" Launched by Hennessey Studios
Press Release · Los Angeles, CA, USA ·
Love Island USA narration alumnus Matthew Hoffman has recoupled with the brand as the host of Previously On… The Official Love Island USA podcast with Matthew Hoffman. From producer Hennessey Studios, the production playground for creators, the new podcast launched on August 8 and is now available on Apple Podcasts, Spotify and all major podcasting platforms.
Previously On…The Official Love Island USA Podcast will drop five episodes a week, with installments following new episodes of Love Island USA on Peacock. In each podcast episode, Hoffman will recap and analyze the latest drama happening in the villa, alongside a revolving door of guests – including fan-favorite islanders of the past, dumped islanders from the current season and various Love Island superfans.
The podcast's first episode – which is now available – debuted as this season's islanders embarked on the ultimate relationship test: "Casa Amor." Hoffman was joined by Season 2 favorites Justin Ndiba and Cely Vazquez to dish on, among other things, the 12 new islanders introduced on the latest Love Island USA episode.
The audio podcast is produced in-house by Hennessey Studios and recorded at the company's state-of-the-art facility in North Hollywood.
"Over the last seven years leading a fast-growing global digital marketing agency I've noticed we're at a place and time time in innovation where anyone can make digital content - but it isn't always good. So I combined my knowledge of digital media with my passion for entertainment to create a playground for content creators with a studio that makes great content possible with access to the best equipment and top production talent," said Jason Hennessey, internationally-recognized entrepreneur and founder of Hennessey Studios.
Hennessey happens to be a podcast host himself, producing more than 30 episodes of The Jason Hennessey Podcast to date featuring conversations with celebrities, business leaders, entrepreneurs and artists.
"We're thrilled to be able to extend the connection fans have with the Love Island USA islanders through engaging, exclusive audio content," said Hennessey. "After all, it's always good to talk it out after a breakup, right?"
To learn more about Hennessey Studios' podcast studio and video stage, discuss creation of your podcast, audio or video recording projects, or scout space for your next event, visit hennesseystudios.com
Listen
This is a press release which we link to from Podnews, our daily newsletter about podcasting and on-demand. This is reprinted verbatim; we may rewrite headlines and descriptions.
This page contains automated links to Apple Podcasts. We may receive a commission for any purchases made.