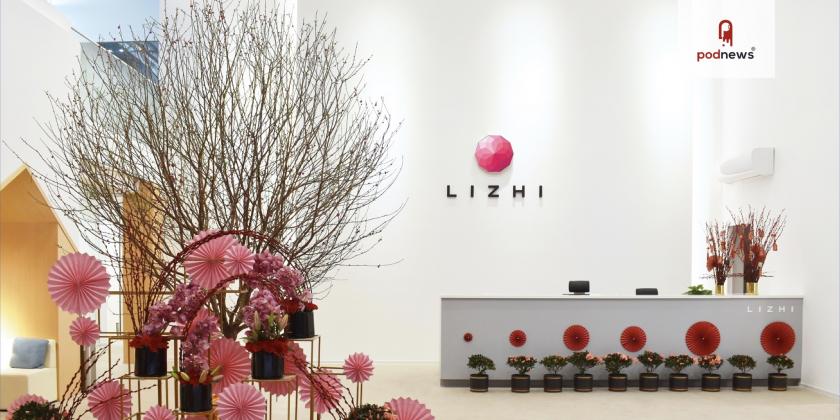 LIZHI Launches 'Short Audio Clips' To Boost Interactivity on Its Vibrant Online Audio Community
Press Release · Guangzhou, Guangdong Province, China ·
LIZHI INC. ("LIZHI" or the "Company") (NASDAQ: LIZI), an audio-based social and entertainment company, has recently rolled out a new short audio clips feature on its audio platform.
Short audio clips create an even more immersive and engaging audio and listening experience for the platform's vibrant and growing online communities and encourage users to explore innovative interactions through "short audio + social audio".
Through the platform, users can click into the short audio clips space with a single touch and access a wide range of high-quality audio content, and at the same time also share short audio content with fellow users through likes, recommendations and reviews.
Within the short audio clips space, users can also take advantage of an audio clips library and audio clip templates to create their own segments, whether to create content around current hot topics or ongoing challenges.
The platform recently held a dubbing event where users were encouraged to act as a character for one minute, encouraging sharing of their own audio bites and creating a more lively environment for online audio communities.
LIZHI has also launched a series of different events and challenges to boost user engagement around themes such as "the sound of cosmic stars", "seeking a reply on an autumn day", and the "listen and recommend great voices" content referral event.
The platform recently released the first language-specific livestreaming room, the "Cantonese Teahouse", where users can mingle and interact with Cantonese-speaking streamers from diverse backgrounds. This has enabled a deeper appreciation of Lingnan culture through livestreaming.
LIZHI's launch of short audio clips is closely linked to the Company's Voice Cloud – a proprietary in-house cloud computing platform built on LIZHI's technological expertise. LIZHI continuously optimizes and upgrades audio creator tools through Voice Cloud's technology, including upgrades to the synchronization between audio and text, noise reduction, and improved sound quality through AI – all of which enables LIZHI's community of users and creators to produce higher quality audio content more easily.
LIZHI is committed to its core value of putting users first, constantly striving to satisfy users' needs for positive online communities and audio interactivity, and regularly upgrading and updating LIZHI's suite of products and services to improve users' satisfaction.
Looking forward, LIZHI plans to continue the advancement of social audio and audio interactivity as well as build an array of interactive audio entertainment products and services to enhance the user experience.
This is a press release which we link to from Podnews, our daily newsletter about podcasting and on-demand. This is reprinted verbatim; we may rewrite headlines and descriptions.