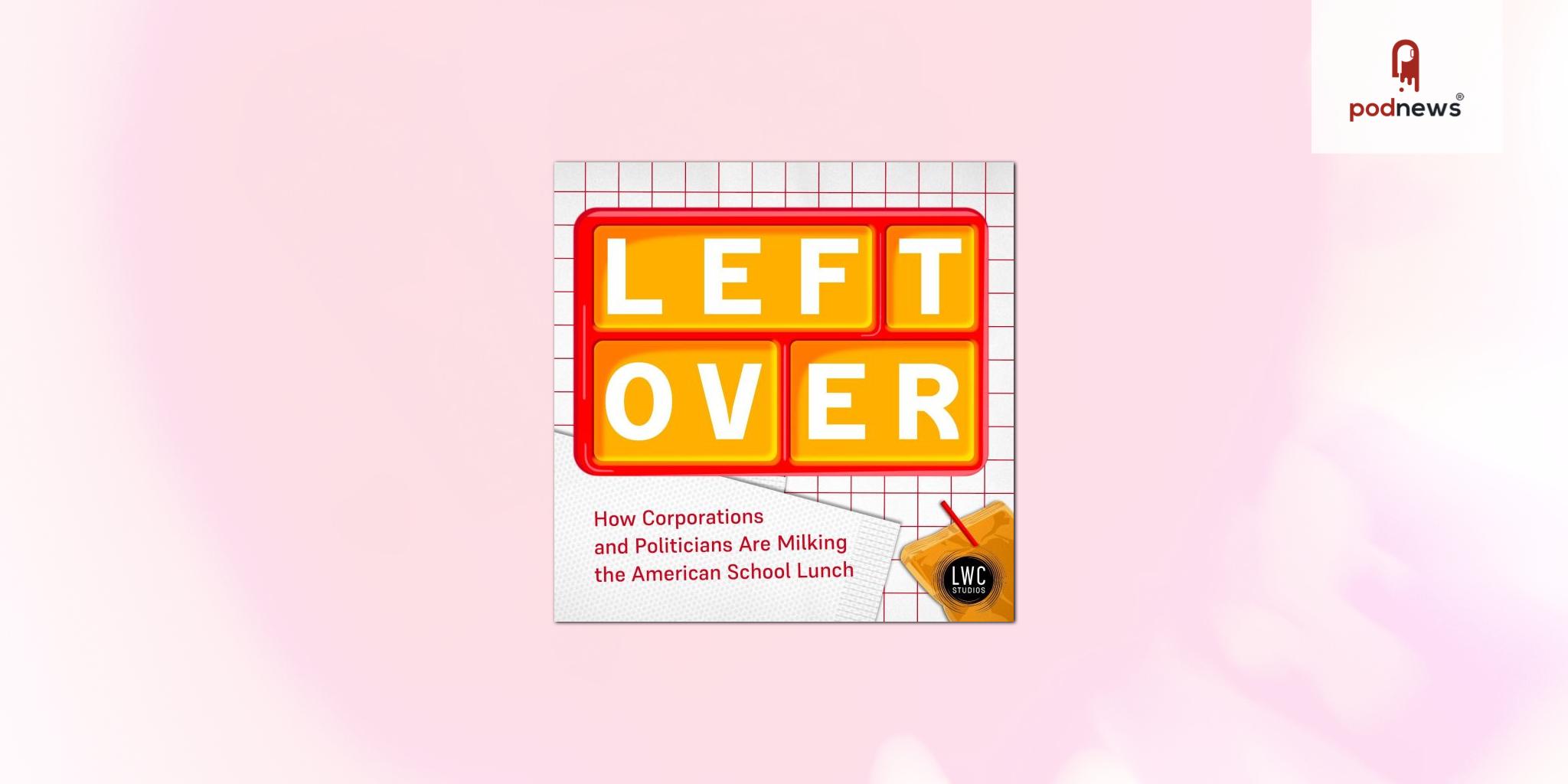 Introducing "Left Over: How Corporations and Politicians Are Milking the American School Lunch"
Press Release · Washington, DC, USA · via LWC Studios ·
March is National Nutrition Month, and LWC Studios is launching a six-part investigative series looking at the systemic shortcomings of the National School Lunch program, from those at the bottom of the food pyramid, to those at the top. Left Over: How Corporations and Politicians Are Milking the American School Lunch's reporter, award-winning journalist Jessica Terrell, travels to school districts across the country for a closer look at why and how corporations and politicians are undermining and exploiting the American public school lunch system.
Each episode of Left Over dives into the experiences of lunch workers, students, families, caretakers, and community organizers while examining how the problematic views surrounding poverty and unchecked racial inequality are fueling the country's largest anti-hunger programs. The series is made possible by grants from the W.K. Kellogg Foundation and the Robert Wood Johnson Foundation. The single-drop series is released today.
"So many of the struggles facing society today are reflected in this hugely important, yet often overlooked program," says Jessica Terrell. "There are enormous systemic challenges in the school lunch program, but also incredibly inspiring efforts underway to really transform what it means to nourish students."
Left Over breaks down how our country has moved away from the initial intent of the National School Lunch program, chronicles the everyday actions communities are taking themselves to improve the system, and finds compelling examples of how grassroots efforts can transform the way we support children's health.
From the series: Most school meal plans still don't center the needs of children. The federal reimbursement rate varies, and at most is $3.68 per meal, which needs to cover everything, from nutritionists and cooks to kitchen equipment, plates, utensils, packaging – not to mention, food.
"As a mother of two boys in public schools, I was at times infuriated by the findings in Jessica's reporting, and at times reassured by the people in districts around the country who found ways to provide healthy meals to school children despite the endless red tape. But most often I was dismayed by the calculated indifference of corporations and bureaucrats. Being part of this series has changed me as a parent," Juleyka Lantigua, the series' executive producer and CEO of LWC Studios, said.
The disruptive series seeks to aid as a resource for those concerned and motivated to take part in reimagining what our foodways in and out of the classroom can become. School nutrition leaders like Betty Wiggins, who created a school meal program in Houston, have been applying their skills towards successfully subsidizing things like school gardens and urban farms while teaching kids about nutrition. "I can't even tell you all the things that food literacy has done. We have student-run farmers markets. We have hydroponics, we got little kids out growing vegetables," Betty Wiggins said. With action-oriented solutions and partnerships with organizations already involved in creating change, the Left Over podcast can aid in serving children reliant on school lunch programs the nourishing meals they deserve.
All six episodes of Left Over will be available on March 15, 2023, on streaming platforms.
Left Over is an original production of LWC Studios. It was conceived by Mike Dang and Kate Cox at The Counter, a nonprofit newsroom that ceased publication in May of 2022. Subscribe or follow on Apple podcasts, Spotify, Amazon Music, or anywhere you listen to podcasts. For annotated transcripts and all episodes, visit LeftOverPod.com and follow the show on Twitter and Instagram @LeftOverPodcast
Our sound designer is Erica Huang. Anne Lim is the associate producer. Paulina Velasco is the managing producer. Kori Doran designed the cover art. Emma Forbes is the digital designer.
LWC Studios is an award-winning digital production company that produces podcasts, documentaries, films, and other types of original narrative-driven works.
Listen
This is a press release from LWC Studios which we link to from Podnews, our daily newsletter about podcasting and on-demand. This is reprinted verbatim; we may rewrite headlines and descriptions.
This page contains automated links to Apple Podcasts. We may receive a commission for any purchases made.