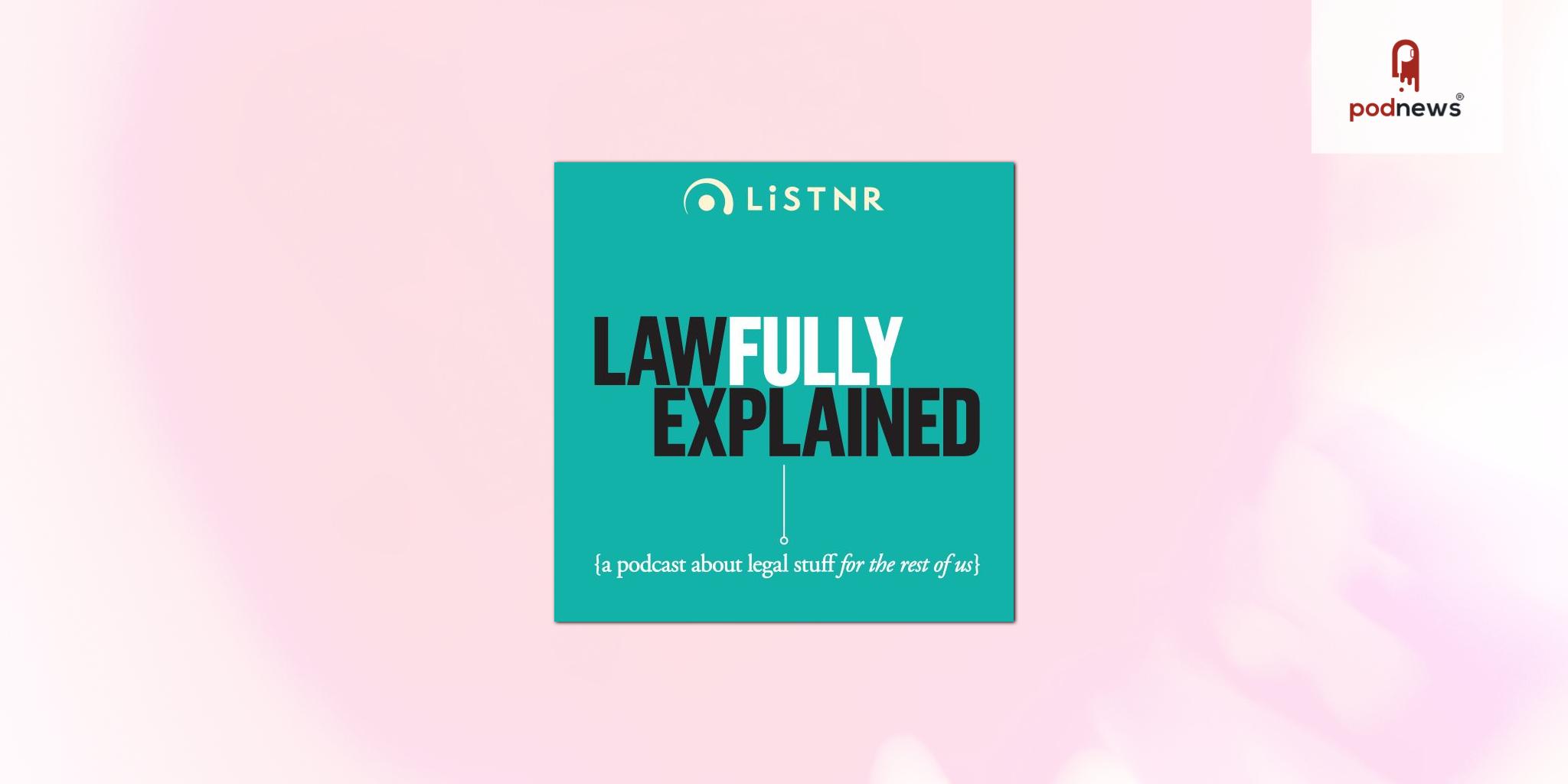 LiSTNR partners with the Law Society of NSW to break down everyday legal issues in Lawfully Explained
Press Release · Sydney NSW, Australia ·
The Law Society of NSW and LiSTNR have launched a new podcast, Lawfully Explained, that helps break down some of the most common legal issues for the public.
The podcast series will feature a range of legal experts talking about everyday legal issues in a straightforward, easy to understand format. The first two episodes tackle two common topics; 'How much does it costs to hire a lawyer?' and 'Can my landlord evict my fur baby?'.
The podcast also points listeners to a website, lawfullyexplained.com.au, and a useful tool where people can search for a lawyer in their area.
President of the Law Society of NSW, Joanne van der Plaat, said the podcast will help bridge the gap between the public and solicitors and importantly help them to understand what to expect when they talk to a lawyer.
"In so many situations – buying a house, getting a divorce, dealing with a tense situation with a neighbour – people need a lawyer but often they don't know where to begin," van der Plaat said.
"Rather than randomly Googling 'where can I find a lawyer', Lawfully Explained connects the public with the information they need to access the most appropriate legal assistance. Ultimately, we want to help people, particularly the more vulnerable members of our community, to look for legal advice in all the right places. This has become more crucial in the current pandemic environment."
SCA Head of Commercial – Podcasts and Partnerships, Kim Norman, said: "Industry associations, brands and services are rapidly embracing branded podcasts as an effective and appealing to reach consumer audiences at scale. The Law Society of NSW represents more than 37,000 solicitors and has a wealth of knowledge to draw upon to help people better understand the complexity of legal matters.
"Our LiSTNR branded podcast team worked closely with the Law Society to produce an engaging and fascinating podcast with broad appeal and a great fit for our LiSTNR audience."
The first two episodes of Lawfully Explained are now available on LiSTNR with new episodes to be released each week.
Listen
This is a press release which we link to from our daily newsletter about podcasting and on-demand. This is reprinted verbatim; we may rewrite headlines and descriptions.
This page contains automated links to Apple Podcasts. We may receive a commission for any purchases made.